"This year, P&G will be 178 years old. A company does not last for that long if its management is not willing to change anything and everything, except for its purpose and core values, to serve consumers and create value for shareowners," Procter and Gamble says in the investor section of its website.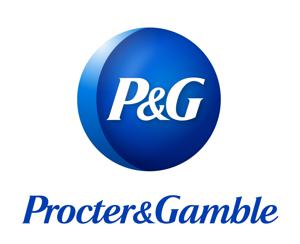 Meanwhile, 2015 marked the 125th year that Procter & Gamble (NYSE:PG) has paid a dividend, with 59 years of consecutive increases.
Capital Gains
Other figures have drawn my attention in recent times, really, and that's because its shares have gone nowhere for two years now. In fact, you'd have even recorded some minor losses on your capital if you had invested in PG in early 2013.
There is a possibility, however, that investors will enjoy its Q2 update, which is due on Tuesday. The good news is that Procter should find it easy to beat its trailing performance in terms of earnings generation.
More broadly, it's hard to say whether Q2 will be a positive trading update for the consumer behemoth.
Organic growth
The chart below shows organic growth sales for the last five quarters.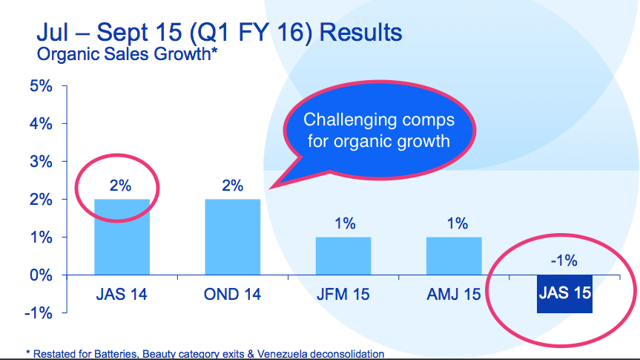 (Source: Procter & Gamble, edited by the author)
PG has not managed to surprise the market for a long time, so it will have to pull a rabbit out of its hat tomorrow - how about some organic revenue growth?
Is that just wishful thinking?
I guess so, but if Procter makes it, its stock will surely surge closer to a valuation of $80. There's still a risk that it might fall to the low $70s from its current level of $77 - in fact, its sluggish growth prospects are one of the biggest issues weighing on its valuation these days.
Organic growth and organic volumes were flat to negative across all of its divisions in its first fiscal quarter (Q116), while net earnings rose only in the Fabric & Home Care segment, which is the less profitable unit of its entire assets portfolio.
Just how likely is a revenue beat now?
Well, one leading indicator here is the Dollar Index, whose trends are shown in the table below.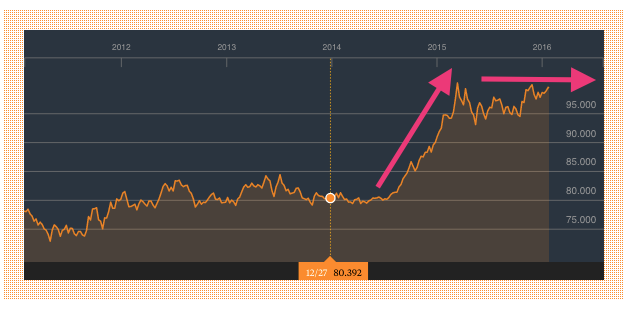 (Source: Bloomberg, edited by the author)
All things considered, I doubt there'll be any meaningful surprise with regard to its top-line figures in Q2.
EPS Growth
If you are invested, you'd be eager to see some growth in EPS both quarter on quarter and year on year.
That should not be too much a challenge, in my view, given its performance in Q215, which is shown in the table below.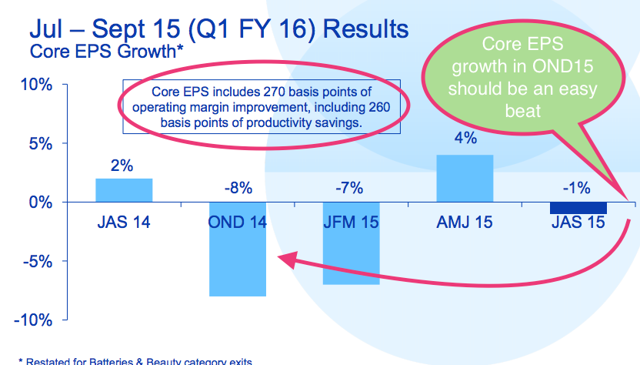 (Source: Procter & Gamble, edited by the author)
One caveat is that core EPS included productivity savings, and the benefits of those savings fade away over time. Another key metric to watch will be its currency neutral core EPS growth, which I would expect to be in a range of 10% to 12%, or just a tad above the growth rate for Q116.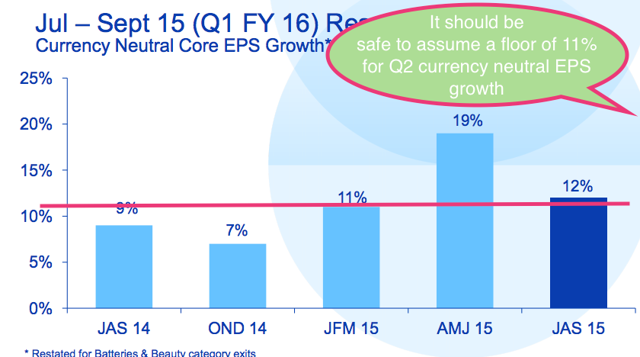 (Source: Procter & Gamble, edited by the author)
The table below shows consensus estimates from analysts, and I have highlighted the columns Q215 and Q216e for comparable purposes. This data seems to confirm my preliminary findings.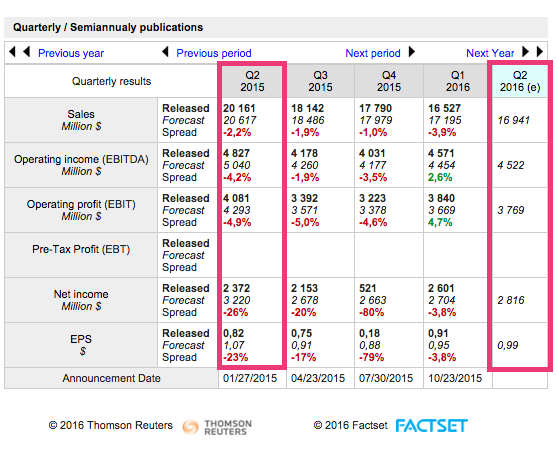 (Source: 4-traders.com, edited by the author)
Margins
I am a bit more worried when it comes to the sales mix, prices and volumes. Most recently, the quarterly underlying profitability for each PG unit read:
27% for Beauty
30% for Grooming
25% for Healthcare
21% for FC & HC
24% for BF & FC
All units are included in the table below.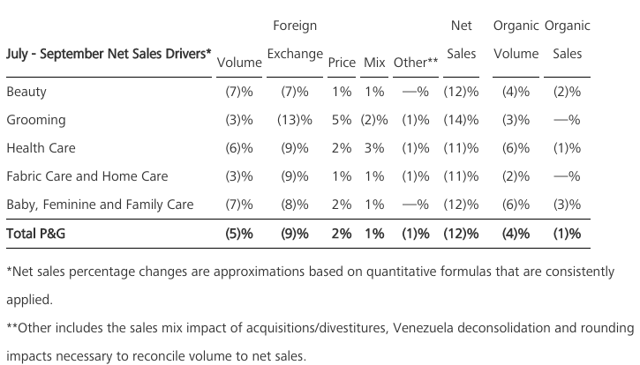 (Source: Procter & Gamble, Q116 data)
The quarterly underlying profitability of each unit, combined with data for volumes, prices and mix, all pointed to difficult trading conditions in Q116, so we'll have to delve into its Q2 financials to determine whether Procter is finding it harder to push up prices for products boasting higher profitability.
In this context, inflation is unlikely to have given Procter a helping hand in Q216, and I'd pay particular attention to the performance of its grooming unit.
Value
Its stock still trades at $77, which is a top-end valuation based on its current strategy and on trading multiples that investors have historically been prepared to pay to hold onto its shares.
Its valuation has been relatively resilient since the turn of the year, having lost only about $1 of value (1.3%), but it's easy to argue that there are better alternatives both with regard to yield and capital appreciation.
Disclosure: I/we have no positions in any stocks mentioned, and no plans to initiate any positions within the next 72 hours.
I wrote this article myself, and it expresses my own opinions. I am not receiving compensation for it (other than from Seeking Alpha). I have no business relationship with any company whose stock is mentioned in this article.