Small biotech stocks have been taken out being the woodshed and smacked around like a rented mule over the past several months as sentiment has turned "risk off" on the sector in a big way. Myriad names are down 30% to 60% or even more since the summer of last year. Some are even significantly down from previous highs even though they have delivered nothing but good news over that time frame. One of these is Dynavax Technologies (NASDAQ:DVAX) which has major upside once sentiment becomes more positive on the sector. The shares surged late Friday on high volume as a vague buyout rumor swept its way through the stock.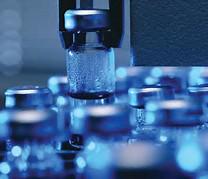 Whether the company is bought out or not, the shares have been unfairly punished given recent developments. I have added to my core stake recently in this concern and these are the reasons I believe the stock has significant upside from current levels.
The stock traded north of $32.00 a share early this summer on hopes that it would show positive Phase III trial results for its hepatitis B vaccine "HEPLISAV-B". This space generates some $600 million to $700 million in annual sales on a global basis and it was projected that HEPLISAV-B if it was approved would quickly garner at least a 50% market share given its superior traits in earlier trials.
The funny thing is that even with Friday's surge the stock now trades at just north of $25.00 a share despite delivering the hope for Phase III trial results for HEPLISAV-B early in 2016. The company should file a NDA with the FDA before the end of the quarter and the vaccine should be on the market late this year.
In addition, the company announced last week that partner Astrazeneca (NYSE:AZN) was taking over Phase II trial development for a promising asthma drug "AZD1419" they are co-developing. The drug showed such good promise in an early trial the companies were able to bypass a planned Phase 1b trial and move right on into Phase II. The revised agreement will allow Dynavax to better focus its resources and attention in getting HEPLISAV-B on the market and start producing recurring revenue.
The company also has a promising oncology drug "SD-101" in early/mid stage development that some analysts have stated might be more potentially lucrative than AZD1419 and HEPLISAV-B combined. In addition, the stock of Dynavax surged over 10% on Friday on more than three times its average daily volume. Late in the day there were some rumors via the Twittersphere that Celgene (NASDAQ:CELG) was preparing a buyout offer of $45.00 a share for the company.
This murmur is too unsubstantiated for me to currently put much credence into at the moment but it has sure dominated the message boards on Yahoo! Finance for Dynavax over the past 72 hours. Celgene has also been very acquisitive over the past six months in buying Receptos (NASDAQ:RCPT) for over $7 billion and making a $1 billion equity and collaboration deal with immunotherapy concern Juno Therapeutics (NASDAQ:JUNO) as well. A buyout at $45.00 a share would amount to a $1.7 billion value for Dynavax, a very minor deal for a biotech juggernaut like Celgene.
Whether Dynavax is bought out or continues on as a standalone entity, the shares are very undervalued at these levels. The company has its first drug on its way to commercialization, two more promising drugs in the pipeline and over $200 million of net cash on the balance sheet. The median price target by the four analysts that cover the firm is $46.50 a share; right near the speculated buyout offer from Celgene. BUY
Disclosure: I am/we are long CELG, DVAX.
I wrote this article myself, and it expresses my own opinions. I am not receiving compensation for it (other than from Seeking Alpha). I have no business relationship with any company whose stock is mentioned in this article.