Taiwan Semiconductor (NYSE:TSM), popularly known as TSMC, said the company will begin 7nm chip production in the first half of 2018, according to DigiTimes. The company also said it is conducting R&D for 5nm chips. The foundry operator expects it will be able to roll out 5nm chips in the first half of 2020.
Many believe that TSMC's game plan for sub-10nm nodes could be a threat to Intel (NASDAQ:INTC). Intel won't be able to roll out chips built on sub-10nm process nodes before 2020. Click here for Intel's product lineup based on the new Tick-Tock cadence with Moore's Law weakening. Intel will bring 14nm Kaby Lake in the market this year, when TSMC will begin production of 10nm chips, apparently leaving Intel behind.
Should Intel Worry?
Although Intel's competitive advantage lies in its ability to scale downwards aggressively at new nodes, investors fear that Intel may fail to maintain its process lead. It may appear that TSMC's sub-10nm roadmap could make Intel's future beyond 10nm uncertain, but the reality is quite different.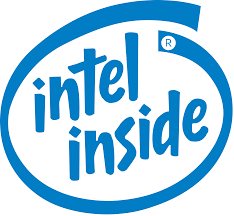 With the industry fast heading towards sub-10nm nodes, process size is losing relevance. The objective definition of process nodes is different to different foundry operators, such as Intel, TSMC, GlobalFoundries and Samsung (OTC:SSNLF). The days are gone when a process node was defined by half-pitch and transistor gate lengths. Today a particular process node refers to a collection of features, such as die size, power consumption, frequency scaling etc. When an IC, a microprocessor in this case, is fabricated in the process node, these features determine how powerful and technologically advanced the microprocessor will be.
Technology Matters, Not Size
Beyond 10nm, the size of a process node assumes greater importance if the underlying microprocessor technology is EUV (extreme ultraviolet lithography). For example, Intel's original intention was using the latest semiconductor technology EUV for 10nm. In 2014, the company hinted that embracing EUV might not be possible for even sub-10nm nodes in the near future. Intel's Mark Bohr said:
We would like to have EUV for 7nm, but I can't really count on that. So we are also exploring the option of a non-EUV version of 7nm. It looks doable. At this very early stage, we can achieve better density and lower cost. But if I had EUV, I could do a much better job. So we are still looking at and exploring EUV for 7nm, but we are not absolutely counting on it for 7nm.
What is EUV, and why it's so important? Well, EUV is the next generation technology of making chips which uses "extreme ultraviolet" light with a wavelength of just 13.5 nanometers. Today's non-EUV technology uses "deep ultraviolet" light with a wavelength of 193 nanometers.
Dutch company ASML Holding (NASDAQ:ASML) is the leading EUV toolmaker of the world. The company's EUV systems use LPP (laser-produced plasma) technology for making chips based on EUV. However, the technology is still evolving and hasn't yet been ready for volume production of chips.
Entire Semiconductor Industry Depends on EUV Toolmakers
In July last year Intel first publicly signaled that Moore's Law is slowing as a result of the challenges the semiconductor industry is facing. It's a challenging job to scale down the chip production process toward 10nm. With EUV not ready yet, current non-EUV technology is the only option despite its limitations. However, ASML believes the EUV technology "remains the key to getting Moore's Law back on track," reported optics.org.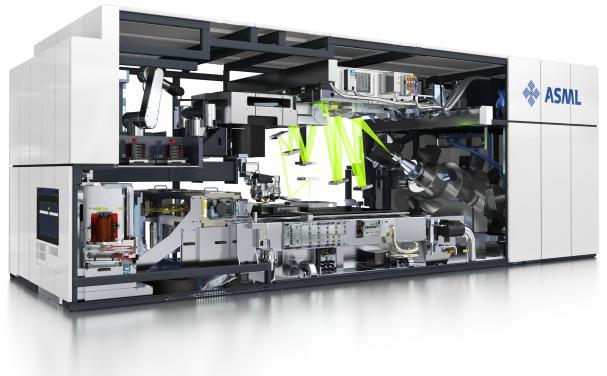 Image Credit: ASML
Why the non-EUV technology is not suitable for smaller nodes? Well, printing finer features for smaller nodes is extremely difficult using the larger wavelength of the laser emitted from a non-EUV tool. This will result in shrinking profit margins for chipmakers.
Indeed, once EUV becomes ready to use, it will help chipmakers return to the earlier situation when Moore's Law was working. EUV's shorter wavelength of just 13.5 nanometers will do the trick. And this holds true for TSMC also. TSMC co-CEO Mark Liu said, "We've made significant progress with EUV to prepare for its insertion, likely in 5nm." This in essence means that although TSMC is planning to begin its 10nm chip production this year, it won't use EUV for 10nm and even 7nm.
Between 2017 and 2019, Intel will launch three 10nm chips, which are Cannonlake, Icelake and Tigerlake. In 2018, TSMC's 7nm chips will arrive in the marketplace. However, without the benefits and advantages of EUV, TSMC's sub-10nm chips won't challenge Intel 10nm chips.
Conclusion
ASML is the only company in the world that has achieved some early success in making EUV tools. Although ASML's rival Japan-based Gigaphoton is way behind it, the company is also making good progress in this area. Gigaphoton, founded in 2000, has the potential to become the second EUV vendor after ASML. For chipmakers this is certainly encouraging, because going forward they don't have to depend on ASML as the only provider of the technology.
As ASML claimed, EUV can bring Moore's Law back on track. If that happens, I believe beating Intel won't be easy not only for TSMC, but for Samsung and GlobalFoundries as well, given Intel's $4 billion R&D funding and equity investment agreements with ASML.
Disclosure: I am/we are long INTC.
I wrote this article myself, and it expresses my own opinions. I am not receiving compensation for it (other than from Seeking Alpha). I have no business relationship with any company whose stock is mentioned in this article.
Editor's Note: This article discusses one or more securities that do not trade on a major U.S. exchange. Please be aware of the risks associated with these stocks.