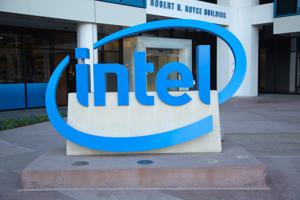 Intel (NASDAQ:INTC) provides little breakdown of its desktop sales. We know that desktop is a $10 billion business. We know that half of the sales are to businesses. We know that some desktop market areas are growing and other areas are declining. Will the desktop growth areas grow fast enough to overcome the declines in the desktop areas that are not growing?
This is a similar question that is asked in other Intel markets. Are the cloud, HPC and networking parts of the DCG (Data Center Group) growing faster than the old school server sales are shrinking? Will more mobile PCs (e.g., 2-in-1s) grow fast enough to offset declining sales in desktop? More broadly, will DCG grow fast enough to offset declines in CCG (Client Computing Group)?
Intel's Desktop division is now headed by Gregory Bryant, VP, GM of the Desktop Client Platforms. Formerly GB (as he says he is often called) was head of the Intel Asia unit. It appears that he is bringing a new focus to Intel's desktop platforms. In a Q&A at CES 2016 sponsored by PMorgan, GB discussed a number of growth initiatives and strategies within the desktop unit.
With other CES events and Intel earnings, little attention has been given to the important topic of Desktop sales. The Desktop unit is roughly a $10 b business which puts it a about one-third of the CCG revenues. Presumably two-thirds of the CCG revenues come from more mobile PCs such as 2-in-1s, laptops and notebooks.
Included in the Desktop Unit are Gaming PCs, VPRO PCs for enterprise, Compute Stick, mini PCs and Residential Gateways. These were the focus of GB's talk and appear to be the growth areas within the Desktop Unit. Unfortunately other areas within the Desktop Unit were not described or discussed and no information was provided related to the percentage of sales that are in this set of growth products compared to the products that are in the non-growth areas. This leaves Intel's competitors guessing (good thing) and keeps us in the dark (maybe Intel desktop revenues can grow like mushrooms).
Highlights
A few nuggets were provided regarding growth products:
Min-PCs grew 20% YOY (from a small base)
All-in-1s grew at 10% YOY (from a small base)
Compute Stick had strong growth (from a very small base)
Residential Gateways (Broadband): Intel is now the No. 1 provider of cable gateways and Intel is now the No. 2 provider of DSL gateways
As we heard in the earnings call, higher ASP (Average Selling Price) for PCs offset to a large degree the lower volume of sales so that PC revenues declined about 1% while sales declined closer to 10%. GB pointed out that there were two main factors driving higher ASP for desktop:
Integration: More and more functions are being integrated into CPU units including strong graphics performance, connectivity using a variety of technologies, security including multi-factor authentications and Thunderbolt. Integrating these features into the CPU silicon provides greater value to customers and higher ASPs.
Segmentation: Specific focus on meeting the needs of various desktop segments provides higher value and higher ASPs. Examples include higher security for enterprise using VPRO, unlocking for gaming (CPU, memory and fine grain B unlocking expanded the areas that were unlocked for overclocking (any geeks our there understand "fine grain B"?))
We have all heard that there are hundreds of millions of PCs in the world that are more than five-years old. We have all wondered what if anything will drive people to replace these older PCs. I think we can all agree that there are still PC uses that cannot be replaced by smartphones... most involve getting work done. Smartphones are great for communications and now phablets are great for surfing the web. However, when we need to open multiple windows to develop and assemble a document (like writing this article), a PC is a must. I'm using a PC that is more than five-years-old to write this. Why replace it?
I'm getting close to replacing my PC and here are some of the reasons:
30X the graphics speed
150% faster CPU
3X the battery life
1/2 the weight
1/2 the thickness
But the bigger drivers for me will be associated with fully using the new features of Windows 10 including:
Cortona: This is the biggest reason. I want to be able to talk to my PC and have it understand and put into text what I say. Now I dictate into my phone and transfer to my PC.
Edge: More effective and efficient use of the web including note taking on web pages... use of Cortona while surfing/research. I use Adobe for some of this now.
Hello: Verbal and multi-factor authentication to start up and run.
Photo management: Looking forward to having photo management built into Windows 10 instead of as an add-on.
Continuum: This is mostly a future feature that will enable my phone, laptop and PC access the same apps/programs/data/setup. I do some of this now with Google Chrome.
A common thread here is integration. Intel and Microsoft are both integrating features that previously required multiple pieces of hardware and software into one device/platform. Integration is now king when it comes to meeting consumer demands for ease of use for all of our computing and communication needs.
VPRO/Skylake Surprise Features: GB said he was not allowed to reveal the surprise features that will be introduced soon with VPRO on Skylake. VPRO is a growing segmentation aimed specifically at the PC needs of enterprise. I'm expecting multi-factor authentication, more voice commands and features including Hello and Cortona, enhanced media support including 4K, secure and EASY connections to conference room large screens, features to bring in and access IoT information securely and easily... I would like to be surprised.
Intel is seeing clear signs that enterprise is starting the process to evaluate upgrading to Windows 10 and Skylake much sooner than in previous refresh cycles. I gather from this that enterprise uptake of Skylake to date has been pretty small. This could mean stronger sales coming to PCs in the near future or it could mean that the new features are not yet enough to drive a widespread refresh. My guess would be a little of each and that the refresh in enterprise will be gradual. It will start with the companies that rely heavily on fast and powerful PCs for productivity and market growth. Then refresh will expand in other enterprise areas. Enterprise refresh to Skylake is a multi-year slow process.
Residential Gateways: This is an area that surprised me. Intel kind of snuck into this area through acquisitions. Intel is now the No. 1 cable gateway processor provider. Intel is now No. 2 in DSL gateways. Intel plans to integrate more features into these processors and grow the residential gateway business significantly. Integration includes:
Wifi
Home Security
LTE
IoT hub
Internet connection
Future 5G hub
I see residential gateways as the way to tie together and enhance all IT in the home. All electronic devices will communicate and be made more secure through the Intel gateway. The gateway will be key to bringing the effectiveness of 5G into the home by having multi-platform access to the world wide web of information and services.
PC Gaming: Do not underestimate the impact that gaming will have on PC sales. 700 million people buy games at least once a month. Intel has seen 26% YOY growth in PC gaming sales. Gamers refresh their PCs in half the time of non-gamers. E-Sports is expanding the popularity of PC gaming. 2012 was the crossover year where more money was spent on PC gaming than on non-PC-based gaming.
Desktop Refresh Skipped a Year: Intel now recognizes that skipping a year in Desktop refresh was a bad move. Intel generally skipped a refresh cycle of Desktops in that Skylake was the first 14nm CPU generally available in Desktops. With gamers wanting to refresh more often, the skipped year hurt Intel sales and momentum in the gamer desktop arena. Intel is now committed to annual upgrades of Desktop CPUs for gaming.
New Node Shrinks: A recent SA article concluded that "Intel won't be able to dominate the PC and Server segments anymore just because of its node advantage." I add that in recent years Intel has NOT dominated the PC and Server segments JUST because of its node advantage. Sure the node advantage is important but what is done with the node is more important and this what-is-done-with-the-node will grow in importance as node shrinks continue. What-is-done-with-the-node has three main areas: PC performance, mobile performance and server performance.
The first part of what-is-done-with-the-node is the area of priority and timing. Up to a few years ago Intel's priority was to develop the best performing PC CPU with the newest node. In 2014/15 Intel flipped this around and its first priority was more mobile CPUs (lower heat production). Intel even skipped a year and did not produce much in the way of new gaming SKUs in 2015. Also keep in mind that while the Data Center is extremely important to Intel their what-is-done-with-the-node for high powered data center CPUs are about 1.5 years behind the first what-is-done-with-the-node (mobile priority in 2014).
Intel has shown it has the ability to move what-is-done-with-the-node priorities around to be competitive in each segment. Personally I'd like to see this what-is-done-with-the-node priority increased across the board in all three segments.
Another area for what-is-done-with-the-node is integration. I keep coming back to integration. This is huge for Intel. After all half of their name comes from Integration - INTegrated ELectronics. This integration of new features into the latest node will become even more important than the node development. For example, in mobile integrating communication, graphics, flexibility (FPGA), memory and CPU is critical to compete in the segment . . . first in a package and then at the silicon level. In data center we are seeing memory, communication, flexibility, parallel prepossessing being integrated first into packages and then at the silicon level (FPGA, 3D XPoint, fabric, silicon photonics . . . ).
Highlights from Other Intel Groups
DCG New Data Center products will be announced and delivered soon including a 14nm Xeon E5, a 14nm Xeon D and the 14nm Xeon Phi. These products should start to show up in DCG revenues in Q1 with larger impacts in Q2 and Q3. DCG sales will continue to be lumpy with a huge influence by the world economy. I do see new 14nm SKUs as a driver of DG sales in the second half of 2016. FPGAs and 3D XPoint and other IP integration will increase DCG sales significantly in 2017/2018. Network Virtualization will continue to be a growth area for DCG.
Mobile phones will continue to take a back seat to DCG, IoT and memory as a growth area. Intel is waiting for the right time to make a push in mobile phones. Mobile IP continues to be developed. As this IP is developed it is used in various form factors including limited sales of mobile phones (Zenfone is a good example of where new Intel mobile IP will be used, as is the use of Wifi and LTE in notebooks and gateways). This limited and low volume mobile phone activity will allow Intel to cost effectively grow mobile IP as well as be prepared for a renewed push into super smartphones. Super smartphones will make use of Windows 10 Continuum to have a mobile phone form factor provide all of the computing power needed to connect to and run multiple large screens, keyboards, gateways, etc. Super smartphones will be a convergence point for Intel and an opportunity to rapidly increase sales. I put this convergence in late 2017 or early 2018.
In memory, I don't expect to see significant revenue growth from 3D NAND and 3D XPoint until late 2017 or 2018.
Competition
The top competitor in PCs and DCG processors is Intel. Intel competes against itself to stay dominant and provide customers with great value. This competing against itself in these areas effectively deals with any outside competitors.
PC and DC processors make up maybe 80% or 90% of Intel's business. AMD (NYSE:AMD), IBM (NYSE:IBM), Qualcomm (NASDAQ:QCOM) and others are encouraged by processor buyers to compete against Intel (so these buyers can try to get Intel to lower prices). In the PC and DC space they are making little progress against the rapid Intel development of higher value products.
Going forward Intel needs to compete in other areas to make up for PC sales declines. Intel will grow in DC, IoT, memory and hopefully eventually mobile phones as they become super smartphones.
I already touched on DC. Looking at IoT, memory and mobile phones there are lots of competitors. I think the biggest competitors are the fabs including Samsung, TSMC and GF (in that order). Intel needs to stay ahead of these fabs in node development (i.e., 10nm and 7 nm) not as the only approach to growth but as an important part of an overall growth strategy.
One of the biggest problems that Intel faces is that Intel sells to customers that make products and then these customers sell their products in competition with products made by the likes of Apple (NASDAQ:AAPL) and Samsung. For example in the PC area, the PC is competing against other form factors such as smartphones and phablets. Intel customers need to make compelling PCs that compete with smartphones and phablets for attention, shine and sales. Intel has little control over how compelling the final PC is. Intel teamed up with Microsoft to create the Surface to show other PC makers what was needed. After several years, the 2-in-1 is finally catching on and making significant growth. Even Apple, which initially pooh poohed the 2-in-1 is now selling the IPad Pro which essentially is a 2-in-1.
Products made with Intel processors need to be competitive against products made with ARM licenses. So ARM is likely the biggest competitor for Intel.
As with lots of Intel things, there are many moving parts.
Stock Value
I'll be looking for an opportunity to get back in as an Intel investor. Intel will do well over the long term but the ride will be lumpy as it has been for the last two years. Investment timing can bring some big returns to Intel investors. Buy low and sell high will continue to present great opportunities associated with Intel stock as it swings from high to low and back again. A great example was the ride from $25 to $35 from late August to late October 2015.
Intel is in a situation where its performance is largely dictated by the world economy. Intel is in all of the world's economies and Intel sales are impacted by all of the world's economies.
The economies of scale that Intel operates within have clearly indicated that when the world economy does well, volume increases and Intel profits increase even more. The same is true in reverse. When the economy is not doing well (like now), Intel volume decreases and Intel profits decrease even more.
Sure there are some exceptions to this but even these exceptions are dramatically impacted by the world economy. Many times the world economy can dampen or reverse the economic benefits associated with Intel's technological advances.
The second half of every year is likely stronger than the first half. This is a function of holiday season releases, holiday sales and timing of Intel's Investor day. Without a significant improvement to the world economy in the first half of a year (or a significant downturn in the second half), the second half of each year will be stronger than the first half. The second half of 2018 looks like it will be the strongest second half over the next three years given the lead time associated with multiple new technologies including 3D XPoint, FPGAs, IoT and super smartphones.
Disclosure: I am/we are long INTC.
I wrote this article myself, and it expresses my own opinions. I am not receiving compensation for it (other than from Seeking Alpha). I have no business relationship with any company whose stock is mentioned in this article.