Fed Statement Wednesday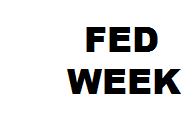 Heading into this week's FOMC meeting, the Fed has been unable to convince skeptical markets about the prospect of multiple rate hikes in 2016. From The Wall Street Journal:
Officials at the U.S. Federal Reserve have penciled in four rate increases this year, but investors have long doubted the U.S. central bank will follow through and market turbulence could give officials pause. They must weigh low inflation and worrying signs from tumbling stock markets against a job market that is fast improving and potentially taking up economic slack.
S&P 500 Trying To Hold Key Level
From a short-term perspective the stock market bulls prefer to see the S&P 500 (NYSEARCA:SPY) Index remain above last Thursday's high of 1,889. A daily close below that level could increase selling pressure.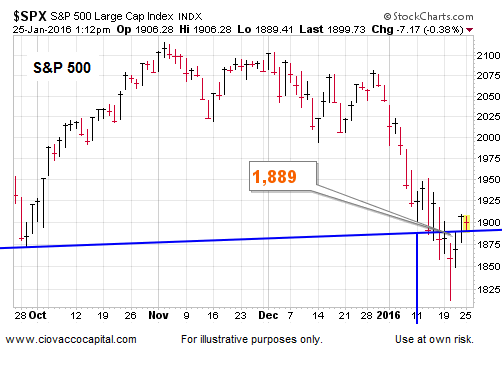 Longer-Term Signals Hard To Ignore
Regardless whether or not stocks can mount a countertrend rally, the S&P 500's (NYSEARCA:IVV) outlook for the remainder of 2016 will remain questionable. This week's video covers some ominous longer-term signals similar to those that occurred in November 2000 and January 2008.
After you click play, use the button in the lower-right corner of the video player to view in full-screen mode. Hit Esc to exit full-screen mode.
Market Looking For A Change In Fed's Tone
If the Fed sticks to the "four rate hikes in 2016" script this week, the odds of further declines in equity (NYSEARCA:VTI) prices will increase. The bulls are hoping for a more dovish tone given the recent weakness in global markets. From The Wall Street Journal:
Fed officials are preparing for a policy meeting next week, at which they are widely expected to keep short-term rates on hold after lifting them in December. Traders in futures markets see a 70% probability the Fed will keep rates on hold again at a March policy meeting and less than a 50% chance it will move rates up again by midyear.
Disclosure: I am/we are long SPY.
I wrote this article myself, and it expresses my own opinions. I am not receiving compensation for it. I have no business relationship with any company whose stock is mentioned in this article.