As AT&T (NYSE:T) has crossed $35 for the first time since summer of 2015, I thought I would take a moment to check back in the with the company and I found out that it quietly secured yet another source of new revenues with its latest contract. Before delving into the impacts of the latest deal, let me remind you that this follows a string of recent good news, which to me offers yet another piece of evidence against the bears which have no faith in this company or the stock.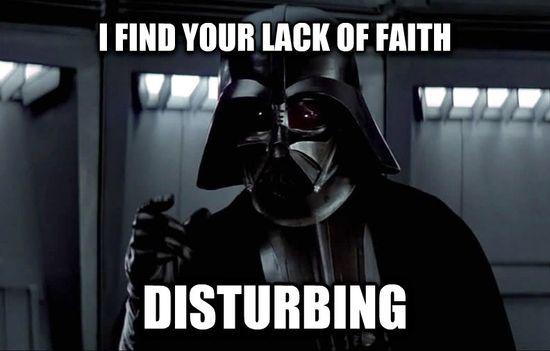 Source: MrBrown.com
First, recall that AT&T is raising its fees for its unlimited data plans. Remember, long-time customers that had unlimited data plans were allowed to keep such a plan, but this is the first price increase on the plans in seven years. The rate is only being raised to $35 from $30, but this is an immediate, even if small, boost to revenues. That move follows both Verizon (NYSE:VZ) and Sprint (NYSE:S), which, as we learned in early October 2015, were raising their prices on the unlimited data plans. The impact to revenues will be seen in this year as the hike is expected to take effect in February. Let us not forget the new integrated unlimited data plan that was a game changer. If you are a new or existing DirectTV or U-Verse TV subscriber but not an AT&T wireless subscriber, for a limited time, new customers can receive $500 in credits when switching to the unlimited plan if you have 1) an eligible trade-in and 2) buy a smartphone on AT&T Next. Further, if someone is an AT&T wireless customer, but not a subscriber to TV content, customers can add a TV package beginning at $19.99 per month for 12 months, with a 24 month agreement. Folks, this new unlimited plan is the best offer I have seen in years from a wireless provider.
Also recall AT&T had been awarded a five-year government contract with the federal General Services Administration's (GSA) Office of Fleet Management. The contract means the company will offer fleet management services to federal agencies which is over 200,000 vehicles. Under the blanket purchase agreement, government agencies will be able to buy AT&T GPS vehicle tracking, monitoring and diagnostic capabilities to improve efficiencies. If the average is $275, that would equate to $55 million a year. It's a drop in the bucket for overall revenues, but it's positive. This, of course, is the year 1 cost, and I am likely underestimating the number of cars, and likely the revenue per car, because GPS-only tracking does not give the information about fuel consumption.
Another piece of good news is that we learned the company will record a strong $2.2 billion gain in its Q4 for its pension and post-employee benefits. This news came as a result of an annual re-measurement of pension and post-employee benefit plans. It stems from discount rates rising to 4.6% for the pension and 4.5% for the benefit obligations. It further results from other calculation assumptions such as life tables impacting mortality rates and movement in demographics. This is a huge piece of news in that pensions and benefits are crushing many companies.
Then there is this morning's piece of news which was quietly released, but is yet another source of revenues for the company. We learned today that AutoZone (NYSE:AZO) signed a multi-year deal with AT&T. As part of this multi-million dollar contract, AutoZone is aiming to provide a better customer experience and a more reliable network for its employees at the more than 5,000 AutoZone stores in the United States.
While the specifics of the contract were not released by the company, I can tell you that AutoZone is one of the nation's largest automotive parts retailer distributor in the country. The deal sets the stage for other retailers to get on board with AT&T for its integrated solutions in their U.S. stores, call centers, and back-end offices. Under the new deal, AT&T will deliver its suite of voice, internet and mobility solutions to AutoZone. While there are several benefits to the deal for AutoZone, I think the biggest gains for ANY company seeking to move to AT&T for its wireless/broadband for business solutions have to be the call reporting system, which provides almost instantaneous analytics for improved decision making, as well as AT&Ts wireless backup solution that will allow for the stores to be back online and running in the event of a power or communications disruption. Bill Rhodes, Chairman, President and Chief Executive Officer of AutoZone stated the following regarding the deal:
"We're always looking for ways to make our business more efficient and better serve our customers. That's why we teamed up with AT&T to implement a unified broadband and mobile network solution that will serve as the foundation for improving the in-store experience for our customers and our AutoZoners."
That is one strong endorsement. Now look, the contract as a whole may be a drop in the bucket but I think that what is key here is too realize you may need a bigger bucket soon. What do I mean? Well, as there are more and more drops coming into the bucket, some of them sizable, we can expect significant revenue growth. As such, we need a bigger bucket to hold them, metaphorically speaking. The fact of the matter is this. The company is changing. It is growing. The stock is displaying incredible strength in a market that has been weak for a month. As revenues grow I want the company to prioritize its debt payments. As these get paid down, we will then see what many of you rightfully clamor for; larger increases to the dividend. In order to get here, the company needs to continue to pick up contracts and grow its customer base, two things which it is doing splendidly.
Note from the author: Christopher F. Davis has been a leading contributor with Seeking Alpha since early 2012. If you like his material and want to see more, scroll to the top of the article and hit "follow." He also writes a lot of "breaking" articles, which are time sensitive, actionable investing ideas. If you would like to be among the first to be updated, be sure to check the box for "Real-time alerts on this author" under "Follow."
Disclosure: I am/we are long T.
I wrote this article myself, and it expresses my own opinions. I am not receiving compensation for it (other than from Seeking Alpha). I have no business relationship with any company whose stock is mentioned in this article.