As most of you are aware, I have my own buy zone strategy that allows me to consider adding stocks, and retirement income, when they fall to a price that is halfway between the 52 week high and low. It cuts out the cumbersome research that comes along with estimating valuation. That being said, a better investor will look at so many more metrics than just price when the overall trend of the markets is down.
Here is what I am looking at right now:
Is the price of oil ready to move higher? Not from what I see. There has been no increase in demand and no decrease in supply. On the near-term horizon, I see Iran pumping the hell out of oil, which could

lower the price of oil well below the recent lows of about $28/barrel. The market is tied right now to the price of oil, so as oil goes, so goes the prices of stocks, and for now, it is not getting better, it is getting weaker. I would consider having a wish list but not pulling the trigger yet.

The strengthening dollar has been impacting our mega cap blue chip global dividend monsters as goods purchased anywhere else in the world will cost MORE and will probably hamper revenues and earnings of even the best of companies. If someone cannot afford the product, they will not buy it. The result is that when earnings are reported, the share price could be negatively affected, and in a worst case scenario, if cash flow is hurt, then we need to keep an eye on dividend reliability of each company.
The good news is that dividend aristocrats have shown the ability to navigate through all sorts of environments and still have a track record of paying and increasing dividends for a minimum of 25 consecutive years, so consider sticking ONLY with the stocks that have this distinction, and follow the earnings report as well as the forward guidance within the conference calls. Do not put this on auto pilot right now!
Another wild card the markets are facing is what the Fed will do with interest rates. I am not suggesting that they are high or will become high very quickly, but perception becomes reality, and if the Fed sticks with its current course of multiple rate hikes, investors as well as consumers will fear a weaker economic environment, and if they sell in fear and panic, the share prices of all great stocks will go lower.
We do not know how retail sales have done yet, but if Wal-Mart (NYSE:WMT) is closing stores (yes even the small ones in no man's land), that indicates to me, that a cutback in hiring, a round of layoffs, and reduction of cost structure is on the front burner of the largest brick and mortar retailer on Earth. As for me, I won't view this as a positive sign for retail sales and the consumer is the largest cog in our economy. As the consumer goes, so goes the economy.
Those of us who are close to, or already retired, do not have a never-ending supply of cash reserves and when we can watch these fundamental trends and see that we could very likely buy more income at further reduced costs, it makes much more sense to wait than to dive head-first into a buying frenzy just because the market as rebounded for a few days or a week.
The issues have not changed, and we are just beginning an earnings season with way more questions than answers.
What Am I Doing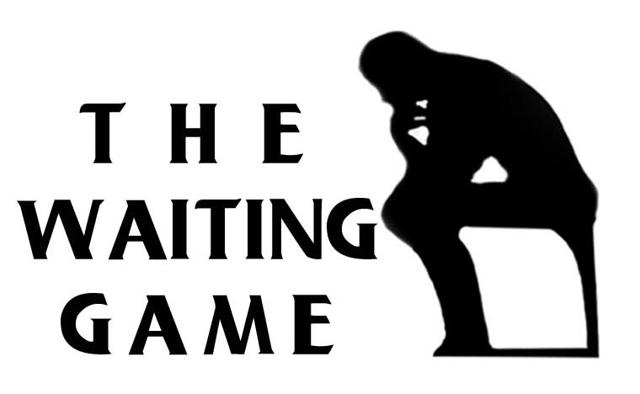 As you are aware, the Team Alpha Retirement Portfolio is well diversified with a plethora of dividend champs at its core.
As of now, the portfolio consists of the following stocks: Exxon Mobil (NYSE:XOM), Johnson & Johnson (NYSE:JNJ), AT&T (NYSE:T), Franklin Street Properties (NYSEMKT:FSP), Coca-Cola (NYSE:KO), Omega Healthcare (NYSE:OHI), Procter & Gamble (NYSE:PG), Realty Income (NYSE:O), General Motors (NYSE:GM), Ford (NYSE:F), Microsoft (NASDAQ:MSFT), Consolidated Edison (NYSE:ED), Altria (NYSE:MO), Main Street Capital (NYSE:MAIN), PetMed Express (NASDAQ:PETS), BGC Partners (NASDAQ:BGCP) , Ohio Valley Banc Corp. (NASDAQ:OVBC), HCP, Inc. (NYSE:HCP), Old Republic International Corp. (NYSE:ORI), Starwood Property Trust (NYSE:STWD), Mattel (NASDAQ:MAT) and Annaly Capital (NYSE:NLY).
There are millions of combinations of great stocks that each investor selects as part of their own portfolio of course, so TARP is simply a model of ONE and not a cookie cutter design to blindly follow.
Each of us has unique goals for a more secure retirement and once we identify our goals we MUST look at:
Our tolerance for risk. Will you sell great stocks for no reason other than fear or panic? What are you comfortable with as far as losing money even if they are paper losses?
Consider your time horizon toward retirement. The shorter the time, the more focus should be on capital preservation, and not jumping into buying at any cost just because a price has dropped. FUNDAMENTALS WILL ALWAYS WIN.
Look at cash flow, capex, revenue growth or lack thereof, share buybacks, payout ratios as it relates to cash flow, and debt. Even for the best of companies, weakness or even question marks just might mean lower share prices, and cheaper income if we WAIT before jumping head first into dip buying.
The income received from our dividend stream remains reliable and pays the bills! Our expenses are below our income and we can sleep well at night.
You can add your own bullet points but PLEASE watch the earnings reports and listen or read the conference calls, looking for some forward guidance from each core holding now paying you to hold the stock.
All of this being said, I myself will be reading and watching this earnings season's results and looking for both positive and negative remarks within each conference call. I will not be spending any cash reserves within TARP and will allow the dividends to accumulate to be deployed in due time. Great stocks will always be available to buy and there is no rush. The stocks within TARP will remain the way they are UNLESS there are significant fundamental changes in the business that spells long-term problems for dividend reliability.
Recent Activity
Well, the markets rebounded, which of course is pleasant to see but many folks might have used this and only this as a signal that all is fine, and they can go right back to what they like to do; buying any dips.
A rebound is nothing more than the reverse of a few down days in an uptrend market. Try looking at it that way, and perhaps you too will wait for signs that buying the dips is once again the order of the day.
For the sake of the entire Seeking Alpha community, what is your take on the current scenario? We can all learn something for a more secure retirement.
Leave tons of comments!
Why "Follow" Me?
The main reason for a subscriber to "Follow" me, especially for the model portfolios (TARP or otherwise), is to glean some knowledge to become a better investor and not simply place bets.
Money management is every bit as important as any other aspect of investing, and by following a portfolio and the actions taken, you can gain some insight into a somewhat higher level of investing acumen. There are no requirements, and this is not "rocket science" -- it is simply a powerful way for you to put the money you have worked hard for to work even harder for you.
My message will be consistent, and my hope by doing this is to share my own experiences, illustrated in the model portfolios I build exclusively for Seeking Alpha.
Knowledge is power, and many folks shy away from the investing world because that very world makes it more confusing each and every day in an effort to sell you something: stock picks, technical strategies, books, videos, subscriptions with "secret ideas," gadgets, and even snake oil.
My promise to you is that my work here will remain free to all of my followers, with the hope of giving to you some of the things that took years for me to learn myself. That being said, let me reach out to you with my usual ending:
**One final note: The only favor I ask is that you click the "Follow" button so I can grow my Seeking Alpha friendships. That is my personal blessing in doing this, and how I can offer my experiences to as many regular folks as possible, who might not otherwise receive it.
Plus, it is free (and will continue to be) and does not cost one penny for anyone who reads me.
Disclaimer: The opinions and the strategies of the author are not intended to ever be a recommendation to buy or sell a security. The strategy the author uses has worked for him and it is for you to decide if it could benefit your financial future. Please remember to do your own research and know your risk tolerance.
Disclosure: I am/we are long BGCP, F, FSP, GE, JNJ, KO, MAIN, MAT, MO, MSFT, NLY, O, OHI, ORI, OVBC, PETS, PG, STWD, T, XOM.
I wrote this article myself, and it expresses my own opinions. I am not receiving compensation for it (other than from Seeking Alpha). I have no business relationship with any company whose stock is mentioned in this article.
Editor's Note: This article covers one or more stocks trading at less than $1 per share and/or with less than a $100 million market cap. Please be aware of the risks associated with these stocks.