Platinum Group Metals, Ltd. (NYSEMKT:PLG)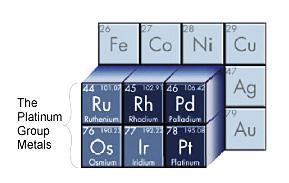 This article is an update of my previous article on Platinum Group Metal on January 19, 2014.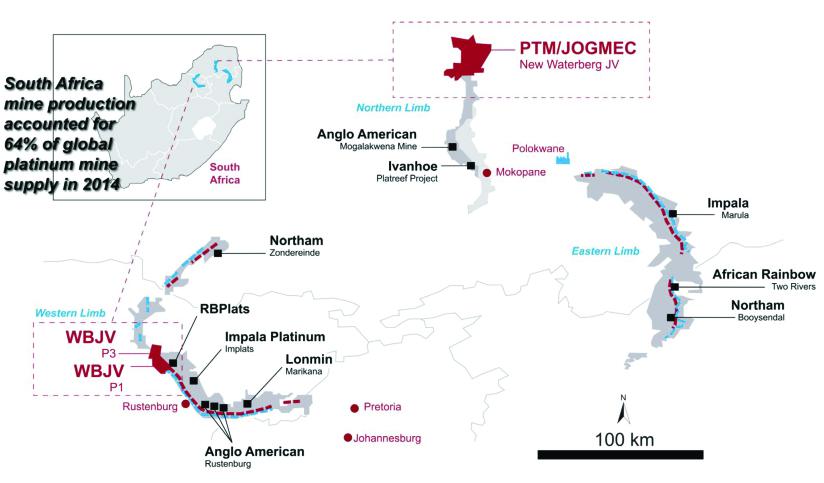 Today, January 26, 2015, Platinum Metals group announced the following:
Consolidation of its common shares on the basis of one new share for ten old shares (1:10), and the Company's consolidated common shares are expected to begin trading on the Toronto Stock Exchange ("TSX") and NYSE MKT when the markets open on January 28, 2016. The purpose of the consolidation is to increase the Company's common share price to meet the minimum share price requirements of the NYSE MKT.

As a result of the share consolidation, the number of issued and outstanding common shares will be reduced from 775,914,708 to 77,591,471 (subject to fractional treatment).
In theory, this is simple arithmetic, and it is not changing drastically the fundamental situation, right? We can always pretend that a reverse split is not affecting the stock price, and in some cases it has not, I must honestly admit. However, experience, yes, always experience, is saying otherwise, and the negative implication for the common shareholders has always followed closely this unfortunate "forced" decision.
In this particular case, the company was apparently obligated to implement a reverse split 1:10 or be forced to delist from the NYSE MKT, albeit the NYSE MKT doesn't have a true minimum price requirement, as indicated by PLG.
The only requirement that I am aware of, is about an "abnormally" low price per share that is arbitrarily decided by the NYSE MKT. One recent example is about Vantage Drilling (OTCPK:VTGDF) that has been delisted from the NYSE MKT on September 16, 2015 -- Read my article here --
NYSE Regulation notified Vantage that it is no longer suitable for listing pursuant to Section 1003("f")("v") of the NYSE MKT, due to its "abnormally low" trading price.
The question is whether or not, the stock dropped recently and sufficiently to factor in, the potential reverse split and PLM prices downward movement due to economic duress?
I have no easy answer, sorry, and I believe it is not even the main topic, in fact. The main topic remains the price of Platinum and Palladium going forward, and the ability for the company to deliver what has been promised a couple weeks earlier.
Thus, the price of the metals is of a paramount importance for a start-up mine like PLG. Platinum and Palladium have been dropping in 2015 to record low levels, and the situation is still uncertain for 2016.
HSBC, however, estimated on December 22, 2015, that the price of Platinum and Palladium will improve in 2016:
The bank on Tuesday listed an average platinum forecast of $1,005 an ounce for 2016 and $1,195 for 2017. Palladium is seen averaging $655 next year and $760 in 2017. These averages are above current prices although they reflect downward revisions to HSBC's previous 2016 forecasts.
Adding that the price of the metals are, now, below costs:
With platinum prices now below production costs, restructuring and capex (capital-expenditure) cuts by South African producers should, over time, reduce supply growth," HSBC said. "More immediate catalysts include our expectations that ETF (exchange-traded-fund) buying will turn positive and a potential rise in auto demand.
However, others are more bearish on Platinum and palladium. ICBC standard bank expects platinum to average $860 in 2016 and palladium in a range of $300-$600 in 2016. I do not agree with the latter, and I believe platinum and palladium will be trading higher in 2016, more in-line with HSBC.
The PPS will be around $1.00-$1.30 on January 28, 2016.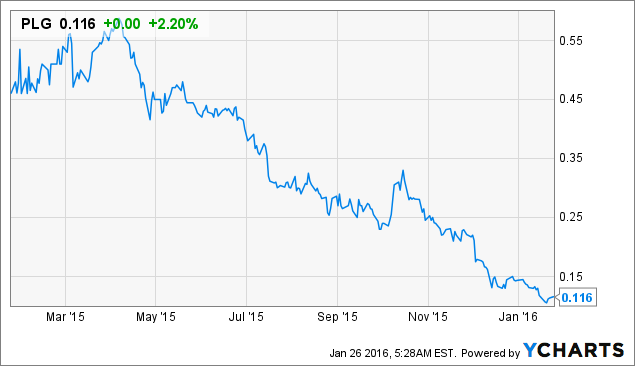 On a final note, I believe this reverse split lowers any potential uptick, that many shareholders need to see, to get back to the 0.50 level in March 2015.
Now, the 0.50 level will be the $5 level or nearly 500% above what PLG will be trading on January 28. The task of such a rebound was quite difficult to achieve in a penny territory, and it is now absolutely impossible, we are talking several dollars. I do not see PLG trading sharply higher and certainly not over $3.50 in 2016.
This situation makes me wonder why PLG desperately needed to keep trading in the NYSE MKT? The risk of downside from here is still real and even highly aggravated, whereas a delisting to OTCBB market would have created a minor downside effect -- worst case scenario -- with probably a PPS down to 0.07-0.09? So what?
With a definitive potential to trade above 0.50-0.70 or more if the company delivers some decent news about production by February, coupled with a shy positive trend for PLM prices in 2016. If no good news the drop would have been the same, anyway.
I believe management has planned this reverse split all along, and probably since the shares offering in December 2014. In my preceding article I have indicated that it was a risk but did not expect it to be that close.
As always, management and shareholders stand in two opposite camps. Often shareholders are abused and left out holding the bag, no question asked. It would be appreciated if management and R. Michael Jones, President and CEO, would come forward and explain the reasoning behind this reverse split matter, and if the WBJV 1 is on track to start production as scheduled?
On January 14, 2016, PLG announced the following:
Surface milling and concentrating facilities at the Project 1 platinum mine, located on the Western Limb of the Bushveld Igneous Complex, South Africa, are now complete and cold commissioning has occurred. Hot commissioning is now in process.

Hot commissioning of the Project 1 plant is now underway and platinum and palladium concentrate production is set to commence in the weeks ahead. Hot commissioning was rescheduled from mid-December to January 2016 to mitigate operational risks associated with the annual Christmas holiday season in South Africa. Underground development is ongoing and stoping is commencing. Development and stoping rates will need to increase from current levels to meet ramp up plans.

Outlook

The Company's key business objectives for calendar 2016 will be to safely ramp-up the Project 1 platinum mine inline or exceeding our guidance and to advance the Waterberg Project through pre-feasibility and into preparations for a mining right application.

First concentrate production at Project 1 is now scheduled for late January 2016 or early February, 2016 with first concentrate deliveries to Anglo platinum scheduled for February, 2016.
Time is of the essence!
I have been accumulating PLG under 0.20 recently and this news caught me by surprise and worried me a little. I still believe PLG has a great potential, but I need to take some time off and look at what the management has to say about the mine progress.
I am hopeful the company will announce a positive production update early February, and the mine finally gets to start producing on a regular basis.
Disclosure: I am/we are long PLG.
I wrote this article myself, and it expresses my own opinions. I am not receiving compensation for it (other than from Seeking Alpha). I have no business relationship with any company whose stock is mentioned in this article.
Additional disclosure: I have a small position long-term and trade the stock regularly.
Editor's Note: This article covers one or more stocks trading at less than $1 per share and/or with less than a $100 million market cap. Please be aware of the risks associated with these stocks.