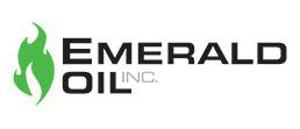 Emerald Oil (NYSEMKT:EOX) currently has a borrowing base deficiency and is not in compliance with its credit facility covenants. However, it has entered into a forbearance agreement with its credit facility lenders, which currently lasts until January 29. The credit facility lenders essentially control the fate of the company right now, although I think there is a chance the forbearance agreement could continue to be extended for a significant amount of time. Emerald Oil probably can generate positive cash flow in 2016 via a combination of hedges and severely restricted capital expenditures. As well, it has only a small amount of interest payments outside of the credit facility. Therefore, there may not be a huge benefit for the credit facility lenders to force a restructuring right now given the potentially low prices of distressed assets.
Interest Expenses
Probably one factor that is keeping Emerald Oil going right now is that it has minimal interest payments outside of its credit facility. It has 2% convertible notes that require $1.5 million in interest payments in both April and October. Many companies have entered restructuring because senior lenders didn't want payments to continue towards unsecured bondholders at the expense of their potential recovery. In Emerald Oil's case, this appears to be a limited factor, although we will have to see if the forbearance agreement continues to be extended and whether Emerald makes the April payment.
Capital Expenditures
I expect Emerald Oil's 2016 capital expenditures to be minimal. Emerald Oil currently has a borrowing base deficiency and a limited amount of cash ($5.1 million at the end of Q3 2015). Any money that it raises from asset sales or other transactions are going towards paying down its credit facility borrowings. As well, the forbearance agreement limits capital expenditures to $300,000 over a six week period.
Emerald Oil also mentioned that Q3 2015's oil prices (with WTI oil in the mid-$40s) were uneconomic for new well development. With oil prices currently close to $15 lower than that and some forecasting oil prices to remain sub $50 throughout 2016, even if Emerald Oil had money to spend on drilling, it may not make financial sense for it to do so.
The result is that 2016 production is likely to fall considerably. I'm not sure about Emerald Oil's base decline rate, but it appears that some other producers have decline rates at around 25% to 30% in early 2016, with slowing declines as the year goes on.
2016 Outlook
If Emerald Oil produces 3,900 BOEPD during 2016, it would represent a 23% decline from 2015's average production, assuming that Q4 2015 production ended up at the midpoint of guidance. If oil averages $40, Emerald Oil may end up with $53.9 million in revenue including the net value of its hedges. Emerald Oil currently has 3,000 barrels per day in 2016 oil put options with a $60 strike price and $7.54 per barrel in premiums. It does not have hedges beyond 2016 currently.
| | | | |
| --- | --- | --- | --- |
| | Barrels/Mcf | $ Per Barrel/Mcf | $ Million |
| Oil [BBLS] | 1,356,030 | $29.00 | $39.3 |
| Gas [MCF] | 428,220 | $2.00 | $0.9 |
| Hedge Value | | | $13.7 |
| | | | $53.9 |
If Emerald Oil averages $13 per BOE in lease operating expenses, it could end up with approximately $45.8 million in cash expenditures during 2016. Emerald's target for lease operating expenses is $10 per BOE, but it ended up around $13 per BOE in Q1 and Q3 2015 and was much higher in Q2 2015, so I am taking a more conservative view here.
| | |
| --- | --- |
| | $ Million |
| Lease Operating Expense | $18.6 |
| Production Taxes | $3.7 |
| Cash G&A | $13.5 |
| Cash Interest | $8.0 |
| Capital Expenditures | $2.0 |
| Total | $45.8 |
With $45.8 million in cash expenditures, Emerald Oil could pay down its credit facility by $8.1 million during 2016 with $40 oil. Combined with the sale of some of its undeveloped leaseholds in January and potentially positive Q4 2015 cash flow, Emerald may be able to reduce its credit facility borrowings to $119 million by the end of 2016.
This is below its current borrowing base of $120 million, but with oil prices being what they are currently, it seems likely that the borrowing base will be reduced further in April (assuming that the forbearance agreement is extended further, making the borrowing base review relevant).
Due to its hedges, Emerald Oil's projected 2016 cash flow doesn't change significantly unless oil goes above $60.
Conclusion
Emerald Oil's fate appears to be controlled by its credit facility lenders, as it currently depends on the lenders continuing to extend the forbearance agreement. There is a possibility that the forbearance agreement could continue to be extended during 2016 since the amount of the interest payments to the convertible noteholders is fairly low and it appears that Emerald Oil could deliver positive cash flow throughout the year. The credit facility lenders may be willing to accept a modest pay down of the credit facility during 2016 combined with continued interest payments rather than forcing a potential liquidation when asset values are particularly low.
However, with likely declining production throughout 2016 and hedges expiring after 2016, even if Emerald Oil gets a reprieve now, its future looks murky unless oil goes above $70 by 2017. There is also the possibility that Emerald Oil can arrange second lien financing to relieve itself of the credit facility issues, but that would appear to require much higher oil prices as well to be an option.
Shorting Emerald Oil doesn't appear to be an attractive option right now since Emerald's share price is very low, while the credit facility lenders could continue to give the company more time and the cost to short Emerald Oil is over 60% per year at Interactive Brokers. At the same time, taking even a speculative long position is quite risky right now given that the credit facility lenders could decide not to extend the forbearance agreement.
Disclosure: I/we have no positions in any stocks mentioned, and no plans to initiate any positions within the next 72 hours.
I wrote this article myself, and it expresses my own opinions. I am not receiving compensation for it (other than from Seeking Alpha). I have no business relationship with any company whose stock is mentioned in this article.
Editor's Note: This article covers one or more stocks trading at less than $1 per share and/or with less than a $100 million market cap. Please be aware of the risks associated with these stocks.