The first two weeks of trading brought the deepest losses to begin a New Year in the stock market history. It looks like the rally Friday that produced the first weekly gain in the major indices in a month was just a brief reprieve from the turmoil investors have been subjected to through the opening stanza of investing in 2016. January is now back on track to be the worst month for stock performance since February 2009, just before the nadir for equities during the financial crisis.
There are three key factors driving the declines we have seen in global markets so far in 2016. Each needs to improve before investors are likely to see any sustainable rally off what is looking more and more like oversold levels; at least from a temporary technical perspective.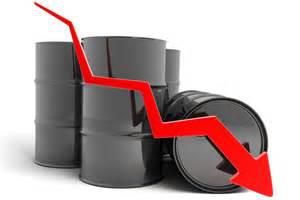 The first obviously is that oil needs to stabilize and even rally a little. I am actually getting a little more positive about the outlook for crude in recent days. First, it seems like the consensus, which seems to be almost always wrong in this space, is moving more and more to calling for oil to hit low-$20s a barrel. As I noted yesterday, this includes the same Goldman analyst who was predicting $150 a barrel not so long ago.
Second, it appears that at least some key OPEC members are realizing the Saudis have instituted a policy that is driving a no-win scenario. American shale producers continue to pump oil even at $30 a barrel at much higher levels than could have been predicted when Saudi Arabia decided to open up the spigot over a year ago. Russia also is not cutting production, and Iran is getting ready to add another 500,000 barrels a day to the global market as international sanctions come off in conjunction with the recently completed nuclear deal. The Saudis and our other allies in the region may view this, and in my opinion, accurately as capitulation on our part. However, that does not change the facts on the ground and even more supply in on the way into the global crude market.
Previously, OPEC members like Venezuela and Nigeria have made their voices heard that production cutbacks need to be made immediately to arrest the collapse in crude. Given their economies' dependence on oil exports, lack of reserves and poor overall financial condition, this is hardly unexpected. However, today, Kuwait floated a trial balloon arguing the same stance. Given the relationship between Saudi Arabia and Kuwait, this might be the opening to get some sort of production cut from OPEC in the near future. At the very least, this unfolding situation bears watching closely. It was the driver of the reversal in oil in pre-market trading this morning. Stock market futures also reversed from negative to positive as crude found support on this report.
Second, and in connection to oil and commodity prices, we need stability in the high yield or "junk bond" market. Although energy makes up only around 20% of the $1.3 trillion domestic high-yield market, it has caused volatility across the entire space. There are even some concerns this could start to affect banks' balance sheets. This is one reason the financial sector has performed so poorly in 2016 despite decent earnings reports.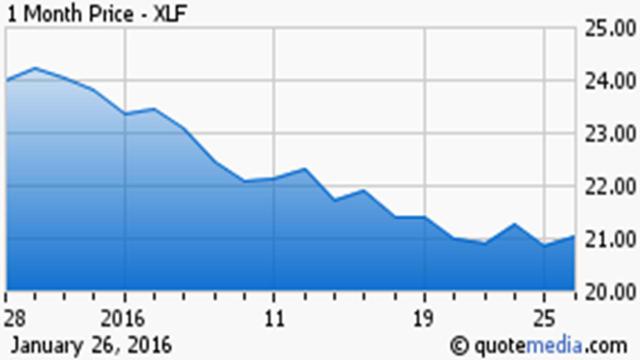 Click to enlarge
As I noted last week, the market is going up and down in almost direct correlation with iShares iBoxx $ High Yield Corporate Bond ETF (NYSEARCA:HYG). If you don't have this on your ticker watch list, you should. It gives great clues right now on where the markets are going on a daily and almost hourly basis.
Finally, we need Chinese markets to stabilize. Stock markets there were down over six percent overnight and the core reason futures were down in pre-market prior to the rebound in oil. I don't think Chinese growth is going to accelerate anytime soon as the country transitions from a manufacturing-led economy to a consumer-driven one. This will take several years. However, the daily five percent moves in their equity markets need to cease for global markets to see a noticeable decrease in volatility.
Unfortunately, Chinese authorities are in bit of pickle. They helped bolster the equity bull market until early summer of last year and are largely held accountable by a good part of the population for the recent bear market in equities there. This is one reason they have intervened so many times to help boost stocks, to little avail to this point.
In addition, the option to devalue the yuan further as it did clumsily this summer to boost exports has some negative implications. First, the international community will not take it lightly especially since the IMF just gave the Chinese special drawing rights. Second, and probably more importantly, a falling yuan will just accelerate Chinese capital flight which is already substantial. This is one key reason the economy in China has slowed as direct capital investment was one of, if not, the key factors behind its 25 years of stellar growth.

Click to enlarge
Unfortunately, that capital is increasingly doing a "Neil Diamond" on authorities in that it is increasingly heading to America, Europe and Britain as well as other safer havens. Reserves have also been falling for China for quite some time.
Hopefully, we can get stabilization in oil in the near future, which should in turn buoy the high-yield credit markets. When Chinese markets find a bottom is another matter. I think the markets can move up if these first two indicators improve, but for a real sustainable rally, we need China to pitch in as well. Until then, my portfolio will continue to be on a cautious stance with a good slug of cash as well as a large allocation to cheap, high-yielding, large-cap stocks likes the ones I recently outlined here on Seeking Alpha.
Disclosure: I/we have no positions in any stocks mentioned, and no plans to initiate any positions within the next 72 hours.
I wrote this article myself, and it expresses my own opinions. I am not receiving compensation for it (other than from Seeking Alpha). I have no business relationship with any company whose stock is mentioned in this article.