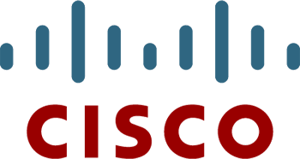 Cisco Systems (NASDAQ:CSCO) will report earnings on February 10th. Ahead of their quarterly report, I will discuss three important topics that I believe any potential investor should consider before putting money into the networking giant. When Cisco reports their F2Q16 earnings, I will be looking for answers for these very relevant questions. I will wrap up the article with a brief look at the company's fundamentals and a discussion on whether CSCO might make sense as a long-term investment.
Will weak macro environment and unfavorable FX once again stop orders on their tracks?
Last quarter, Cisco's soft orders, especially outside the U.S., hinted at a challenging F2Q16 ahead. The company's stock reacted negatively as a result, dropping over 6% on the trading day that followed the earnings announcement. I believe investors have grown wary of CSCO's exposure, as management has claimed a few times in the past external factors like the macro environment and a strong dollar. With some analysts believing that a U.S. recession is overdue and with a slowdown of China's economic engine in the works, macro headwinds are only likely to increase in the short and medium term. On Cisco's upcoming earnings call, I will pay close attention to its outlook for next quarter and the remaining of the year to determine whether the company can offset the external challenges with solid execution and give investors the level of comfort that they lacked when the company reported earnings last quarter. Good reasons to justify renewed expectations for soft next-quarter performance won't be enough to support the stock in the short term.
Will routing revenue return to "normal" growth?
Cisco's routing revenues declined a significant 8% year-over-year last quarter. Macquarie analyst Rajesh Ghai points out that this weakness "reflects secular pressures seen as carriers consider adopting network functions virtualization." Cisco's CFO Kelly Kramer expects "routing revenue to return to growth due to timing of large deals (seen) in Q1." With routing representing over 20% of CSCO's product revenues and nearly 16% of total revenues last fiscal year, this return to growth hinted by the CFO is a very important topic of discussion, in my view. More importantly, I'm curious to assess, after the earnings release, whether potential positive growth in the routing business in F2Q16 may translate into an upward trend that is indicative of a cyclical-low rebound or a "dead cat bounce" driven by one-off orders secured last quarter.
Will CSCO's next-gen switching portfolio bring upside later in 2016? Switching, representing nearly 40% of CSCO's product revenues, ended last quarter and FY15 up 5% on a year-over-year basis. On the most recent earnings call, CEO Charles Robbins hinted that this business could provide material support to revenue growth in the second half of the year. He explained: "you've got the traditional data center switching architecture, and then you've got our compute platforms that we sell, and then we have the next-generation data center switching architecture. And the historical architecture we know has been declining as customers transition. (...) So what I've said about our switching business is that in the second half of the year, we expect the inflection point between the next-generation volume and the historical generation to hit." For the medium term (i.e. the next 6 to 18 months), I will be interested in following the progression of this architecture shift. If Cisco in fact reaches the tipping point in which service provider demand for next-gen solutions (spearheaded by the Nexus 3000, the Nexus 9000 and the ACI in the data center) outweighs the decline from traditional architecture solutions, revenue growth could be impacted positively by mid- to end-2016.
My view on valuation and long-term ownership
I see material areas of concern that could negatively impact Cisco in the long term, including (1) a decisive decrease in capital investments by most major carriers in the U.S. and overseas, (2) a shift in network architectures that, in my view, represents not so much headwinds, but uncertainty for Cisco's business model, and (3) the macro challenges that management has many times warned about, which I believe may finally take hold in 2016.
However, these are factors that could affect most, if not all, companies within the sector, indiscriminately. Among its peers, CSCO arguably has some of the best fundamentals in the industry. With net cash of $34.5 billion, or $6.75/share, the company is highly liquid and well equipped to maintain and grow their dividend and buyback programs. The stock trades at only 10.5x consensus for 2016 EPS, almost a full turn lower compared to the peer group's 11.3x. That is despite a respectable dividend yield of 3.6% that may go up next month, healthy margins (32.7% op margins in the most recent quarter, on a non-GAAP basis, against Juniper's (NYSE:JNPR) 25.5% and Ericsson's (NASDAQ:ERIC) 10.2%, respectively) and net cash ownership that accounts for an astounding 30% of the company's market cap.
In my opinion, investors looking at the networking equipment sector as a way to diversify their equity holdings should do their homework and consider adding CSCO to their portfolios as a value play.
Disclosure: I/we have no positions in any stocks mentioned, and no plans to initiate any positions within the next 72 hours.
I wrote this article myself, and it expresses my own opinions. I am not receiving compensation for it (other than from Seeking Alpha). I have no business relationship with any company whose stock is mentioned in this article.