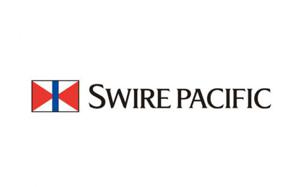 Swire was founded in London in 1832. Like Jardine Matheson (OTCPK:OTCPK:JMHLY), which I wrote about last week , Swire is one of the great Hong Kong trading houses. There are two series of shares: A shares (OTCPK:SWRAY, OTC:SWRAF) and B shares (OTCPK:SWRBY, OTCPK:SWRBF). They are equal in voting rights but the A shares are five times in capital (thus they receive five times the dividend). John Swire & Sons owns 34% of the A shares and 68% of the B shares. The market cap of the two shares combined is $13.51 billion. It takes 7.79 Hong Kong dollars to buy one U.S. dollar.
Swire's main holdings are: 82% of Swire Properties (OTC:SWPFF, OTCPK:SWROY), 45% of Cathay Pacific (OTCPK:CPCAY, OTCPK:CPCAF), and 74.99% of Hong Kong Aircraft Engineering (OTCPK:HKAEY). The values in U.S. dollars are respectively: $11.9 billion, $2.8 billion, and $796 million. Here is a link that shows the holdings, key businesses, history of the company, and major figures.
According to the midyear report, underlying profit for the first half of 2015 was HK4.833 billion ($620 million) and HK9.739 billion ($1.25 billion) for 2014. One must look at "Underlying Profit" as top line number include valuations of property. Earnings per share for the first six for the A shares were HK3.21 and HK0.64 for the B shares. The B shares dividend yield is 5.85% and A shares 5.46%. Pretty good!
The balance sheet looks something like this as of the first half of 2015: HK334.2 billion ($42.9 billion) in long term assets and HK32.475 billion ($4.17 billion) in current assets. The liability side shows HK33.19 billion ($4.26 billion) in current liabilities and HK65.57 billion ($8.41 billion) in non-current liabilities. The per share equity was listed as HK148.01 for the A shares and HK29.6 for the B shares. That equity number takes into account property revaluations. There is not a lot of goodwill or intangibles listed on the asset side. Hotel properties are not valued at market value like other properties are valued.
Swire is the Coca-Cola (NYSE:KO) bottler for Hong Kong, parts of China, and believe-it-or-not--Utah. Swire made HK8.877 billion ($1.14 billion) for the first six months which was an increase of 13.6%. Looking at a few comps like Coca Cola Enterprises (NYSE:CCE), that division ought to be worth at least $2.5 billion.
I am only going to evaluate Swire's 82% share in Swire Properties value ($11.9 billion) but will give an overview of properties. There is 13.4 million square feet owned in Hong Kong and 1.9 million under development. In mainland China, 8.9 million square feet are owned and 1.8 million under development. In the U.S., there will be 4 million feet in total in Miami. I have heard that there have been flooding in Miami as the ocean levels have been rising so if you buy the stock, you might want to look into the Brickell Center. Properties also owns several hotels in Hong Kong and Miami.
For airlines, I also will not get too far into numbers as I want to concentrate on Swire's share of the market cap of these companies. I will note that the number of passengers carried for the first six months was up 8.8% but the revenue per passenger was down 0.8%.
Other wholly owned divisions include Marine (tug boats) and a "Trading" division which has partnerships selling Columbia coats in China, car dealerships, food storage, paints, and many other things. Swire is truly a conglomerate of the old school.
The shares are down 30% from last year, along with the Hong Kong Index. The shares probably trade at a discount to NAV by at least 30%. Of course, the underlying assets are taking a hit as Asia pulls back. I would own Swire at the right price but it's too early. Asia goes through booms and bust and it looks like bust is on the horizon. I'd buy Swire and Jardine as safer ways to invest in Asia, but only at the right price.
Disclosure: I/we have no positions in any stocks mentioned, and no plans to initiate any positions within the next 72 hours.
I wrote this article myself, and it expresses my own opinions. I am not receiving compensation for it (other than from Seeking Alpha). I have no business relationship with any company whose stock is mentioned in this article.
Editor's Note: This article covers one or more stocks trading at less than $1 per share and/or with less than a $100 million market cap. Please be aware of the risks associated with these stocks.