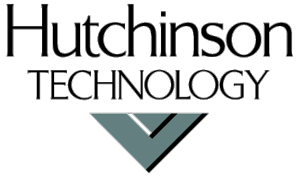 I've written a couple articles detailing the arbitrage opportunity that exists with Hutchinson Technologies (NASDAQ:HTCH). After initially recommending the stock on September 15 at a share price of $1.38, TDK (OTCPK:TTDKY) agreed to buy the company for a purchase price of up to $4.00 per share. The stock was up more than 100% in one day, but as I detailed here, this isn't the end of the gravy train for HTCH investors. On Monday morning, HTCH reported quarterly earnings, which included a very positive development about the potential purchase price, so I think this topic warrants an update.
As a recap, on November 2, 2015, TDK agreed to acquire HTCH. The headline of the press release said the purchase price is $3.62, but a closer look revealed that if HTCH maintains a cash balance of at least $36.5 million at the time of the closing, they would earn an additional $0.38 per share, for a total purchase price of $4.00. Until today, the most recent snapshot of the company's cash balance was as of September, 2015, when they had roughly $40 million.
That brings us to Monday morning, when the company reported their most recent financials. Although the company had a very solid quarter, with earnings beats on the gross profit and EPS lines, the only number that truly matters is the cash balance at the end of December. As defined by the merger agreement with TDK, HTCH reported net cash of $49 million at quarter end, and still expects to close the deal either this quarter, or early next quarter.
To put this in perspective as it relates to the final purchase price, this report makes it a near certainty that HTCH shareholders will get $4.00 per share when the deal closes in the next couple months. To get anything less than $4.00, HTCH would have to burn $13 million in one quarter. While this is typically a seasonally slower quarter, HTCH has had positive EBITDA every quarter for several years, and has never burned anywhere close to $13 million in one quarter, and the company has a very large incentive to do whatever is necessary to keep the cash level above $36.5 million.
Another important aspect to keep in mind is that the cash balance incentive in the offer is on a sliding scale. For the purchase price, HTCH will receive $3.62 per share, plus $.01 for every $500,000 of cash above $17.5 million. So while it's very unlikely that the company will end up with less than $36.5 million in cash, there is no chance that they will burn through $31 million in cash to get the purchase price down to $3.62, which is still higher than the current stock price.
We were very bullish on HTCH before the buyout was announced, and continued to be bullish after the buyout announcement due to this fantastic arbitrage opportunity. Today we were given a very important data point that gives us even more conviction that the final purchase price for HTCH will be $4.00 per share, and that the deal will close in the next few months, as was indicated by the company in the press release. Currently trading below $3.50 per share, this presents a nearly certain 16% gain in just three months or less with virtually no downside risk.
Disclosure: I am/we are long HTCH.
I wrote this article myself, and it expresses my own opinions. I am not receiving compensation for it (other than from Seeking Alpha). I have no business relationship with any company whose stock is mentioned in this article.
Editor's Note: This article discusses one or more securities that do not trade on a major U.S. exchange. Please be aware of the risks associated with these stocks.