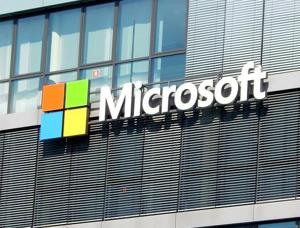 Microsoft (NASDAQ:MSFT) will report its 2QFY16 on Thursday. Consensus is looking at $0.71 in EPS and $25.26b in revenue, a decline of -4.6% y/y. Recall that last quarter management guided in-line revenue and opex with a decrease in FY2016 opex guidance to $31.9-32.1b in what I believe to be conservative, as I think MSFT could once again deliver another quarter of margin outperformance given management's superior cost control discipline.
More important, recurring revenue in Office365 will be another focus area as the lifetime revenue and operating profit of Office 365 could potentially be much higher than that of the traditional license model. Additionally, although IDC and Gartner recently released 4Q15 PC data that showed a -8% to -11% y/y decline in shipments, it is worth noting that much of the decline is expected by the analyst community and that the growing reception towards Windows 10 could boost MSFT earnings as commercial demand begins to stabilize and the potential migration of enterprise from XP to Windows 10. I remain bullish on MSFT.
Recurring revenue at MSFT could potentially be hitting an inflection point with the adoption of Office 365. I note that 365 has reached 18.2m subscribers, as of last quarter. This recurring subscription revenue could offset the impact we see from commercial and consumer users migrating to Office 365. This is important given the lower incremental cost associated with the Office model. When investors look at the lifetime revenue and operating profit for Office 365, we can conclude that it is a lot higher than the traditional license model because the incremental revenue will flow straight to the P&L and boost revenue growth, margins and EPS as MSFT continues to grow Office 365 subscription faster than the license revenue in absolute dollars.
Recent data from IDC and Gartner suggest that the PC market could start to stabilize in 2016, a major positive for MSFT. I note that although 2014 and 2015 have been quite uncertain for Windows ASP, 2016 looks much better with Windows 10 gaining traction with mainstream consumers. Additionally, MSFT's recently unveiled Surface Pro 4 and Surface Book have been receiving most positive reviews. Overall, the trends we have observed in late 2015 are very supportive of MSFT's upcoming quarter.
There are several drivers I believe could improve MSFT's hardware and Windows revenue growth as the PC market begins to stabilize. Most notably, the ramp up of production at Skylake, the stabilization of commercial demand as Windows XP is gradually phased out, rising demand for hybrid laptop and the potential for the migration among enterprise users all support Win10's medium-term outlook.
Also worth mentioning, both Gartner and IDC are expecting a flattish growth profile for the PC market in 2016 with Gartner looking at -1% while IDC is expecting 1-2%. Net-net the 2016 PC outlook is improving from last year.
I think MSFT can slowly return to double digit earnings growth if management stay rational on costs, continues to divest the non-core businesses, optimizes its capital structure, stabilizes Windows ASP and accelerates the adoption of Office 365. Additionally, I believe Azure could become a competitive force in the public IaaS and PaaS market judging by the strength in the commercial cloud business.
Disclosure: I/we have no positions in any stocks mentioned, and no plans to initiate any positions within the next 72 hours.
I wrote this article myself, and it expresses my own opinions. I am not receiving compensation for it (other than from Seeking Alpha). I have no business relationship with any company whose stock is mentioned in this article.