ZU Recap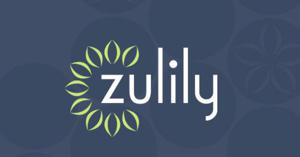 As I look back on successful trades that I closed out in 2015, Zulily (NASDAQ:ZU) stands out as an interesting case study.
In August 2014 I wrote an article on Zulily stating that, "Even after a 50% correction Zulily is still overvalued."
The reaction from readers at the time was mostly negative with the longs complaining that I was wrong and didn't understand the business and had the timing all wrong. It was also a bold call as ZU had already traded down 50% over the preceding few months.
ZU was trading at about $36 when I wrote the article and last year it was acquired for $18.75. That's a 92% return for anyone who acted on the short recommendation and maintained that position until the acquisition closed.
Zulily Share Price Chart

Click to enlarge
Lower Growth Impacts Share Price
Things started going bad for ZU after management announced lower than expected top line growth, followed by multiple guidance/outlook reductions. The Street was expecting the high CAGR growth to continue, but the flash sale business model appeared to be a much smaller market than many investors original expected.
Financial Model
I write this article not to gloat but to highlight the value of building a financial model for investment decisions.
The key to understanding ZU's overvaluation was constructing a DCF model and then reverse engineering it to find the implied growth rate that was priced into the stock.
Based on incoming data at the time and revised guidance from management it seemed very unlikely that ZU would achieve the growth rate that was priced into the stock.
For investors who are interested in building their own models there are plenty of free resources out there to learn financial modeling online.
I am passionate about both investing and education so I encourage investors to use all the free resources they can for financial modeling. Reverse engineering a model can be a great way to see what's priced into the stock and whether or not you think it's overvalued.
Disclosure: I/we have no positions in any stocks mentioned, and no plans to initiate any positions within the next 72 hours.
I wrote this article myself, and it expresses my own opinions. I am not receiving compensation for it (other than from Seeking Alpha). I have no business relationship with any company whose stock is mentioned in this article.