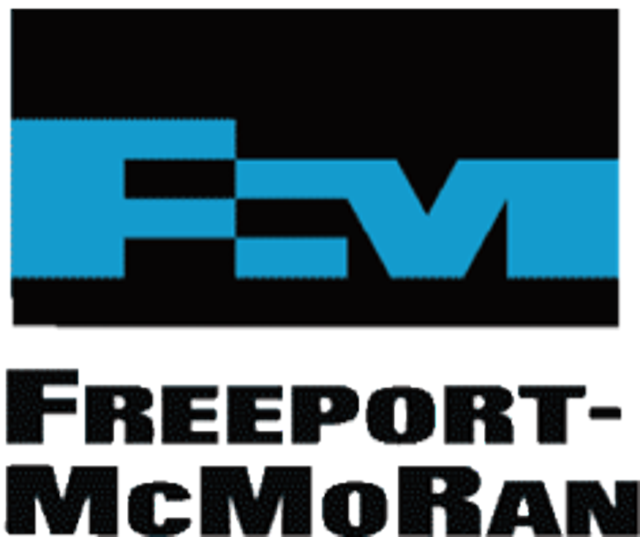 Freeport-McMoRan (NYSE: FCX) published its fourth-quarter report. As most of you already know, the company beat analysts' estimates on earnings and missed them on revenue. Without wasting time, let's get straight to the first takeaways from Freeport's report.
Takeaway #1: The report is not a short killer
Anyone who expected that the company's report will make those who were short Freeport-McMoRan run for cover must be disappointed. I was not in this camp, and I stated that I remained cautious on Freeport-McMoRan prior to the fourth-quarter report.
Given the current price environment, the company's performance was solid. However, Freeport-McMoRan needed a miracle on the cost side to really surprise investors. Of course, this did not happen and there is no company's fault in this. Any belief, if it existed, that Freeport-McMoRan will be able to deliver outstanding results was irrational.
At the same time, there's nothing wrong with the company's fourth-quarter numbers. Cash costs for copper came at $1.45 per pound, while cash costs per barrel of oil equivalent were $16.17. This is an improvement compared to costs of $1.52 per pound of copper and $18.85 per boe in the third quarter. Despite this progress, I believe that more strategic things will influence Freeport-McMoRan's valuation.
Takeaway #2: There's no way to skip asset sales
I don't like the idea of "buy high, sell low", but this will certainly be done by Freeport-McMoRan this year. The company's expectation for 2016 operating cash flow is $3.4 billion. The assumptions are realistic: $2 per pound of copper and $34 per barrel of Brent oil. The company's capital spending budget is also $3.4 billion, and I don't think that this is a coincidence. Note that the capital spending budget does not include idle rig costs of $0.6 billion.
Freeport-McMoRan finished the fourth quarter with $224 million of cash on the balance sheet. This is not a cash cushion given the size of the company. Freeport-McMoRan retains access to $4 billion of revolving credit facility, which could be used this year. I think that the use of the credit facility will depend on the timing of asset sales. I don't think that the company has any intention to further increased its debt level.
Speaking about debt, Freeport-McMoRan has $649 million of short-term debt and $19.8 billion of long-term debt. The debt factor will play a decisive role in asset sales' decision - the company needs to push the debt level lower.
Takeaway #3: Capex is cut but oil segment still needs money
As I expected, Freeport-McMoRan continued to cut capex. The mining capex was cut to $1.9 billion, where $0.5 billion will be spent on sustaining expenditures, $0.8 billion will be spent on Grasberg and $0.4 will be spent on finishing Cerro Verde. The spending budget for the mining segment makes perfect sense.
Freeport-McMoRan is forced to start spending on Grasberg as the mine transitions to underground development. Indonesia will be a source of news for many months or even years, but the company needs to invest in the mine if it wants to continue mining in Indonesia. Finishing Cerro Verde is also important. There are no more spending plans, which is understandable given the current situation.
On the oil front, the company is expecting to spend $1.5 billion. In the report, the company did not break down the capital spending budget for oil segment like it did for the mining segment. I believe that a significant number of observers, including myself, were waiting for a radical cut on the oil side. The company stated that it decided to halt exploration and development activities, but the remaining capex price tag looks high.
Also, joint venture alternatives are again mentioned in the report. In recent months, possible joint ventures did not get much attention, as all eyes were focused on how Freeport-McMoRan will be selling its oil and gas segment.
Takeaway #4: There's no need to rush into Freeport-McMoRan
In my view, there was nothing decisive in Freeport-McMoRan's fourth-quarter report. If you considered to take a position in the company's shares, whether for the long-term or for a short-term play, you still have time to evaluate possible scenarios. Without a decisive catalyst, Freeport-McMoRan's shares may continue to trade in a choppy fashion, unnerving long-term investors and taking money away from short-term players.
Disclosure: I/we have no positions in any stocks mentioned, and no plans to initiate any positions within the next 72 hours.
I wrote this article myself, and it expresses my own opinions. I am not receiving compensation for it (other than from Seeking Alpha). I have no business relationship with any company whose stock is mentioned in this article.
Additional disclosure: I may trade FCX.