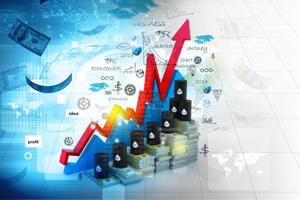 The iPath S&P Crude Oil Total Return Index ETN (NYSEARCA:OIL) is designed to provide investors a way to invest in the spot oil market. It carries a market cap of $670MM and is one of the more liquid fund products built to mimic movements in near-term oil prices.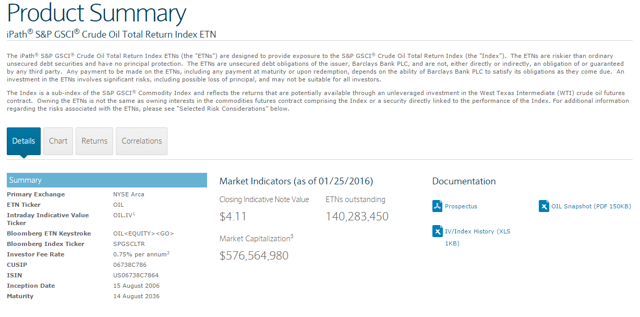 Its prospectus describes the product as follows:
"The return on the ETNs is linked to the performance of the S&P GSCI® Crude Oil Total Return Index (the "Index")... The only contract currently used to calculate the Index is the West Texas Intermediate ("WTI") crude oil futures contract traded on the New York Mercantile Exchange."
Historically, OIL has traded very close to the value of its underlying assets. But over the last few months, the price has diverged significantly. As of this writing, OIL is trading at a 12% premium to the value of the WTI contracts that it owns. I expect that this is a function of the unprecedented volatility we have witnessed in the oil price and that, in a likely short time frame, the price of this ETN will converge with the value of its assets.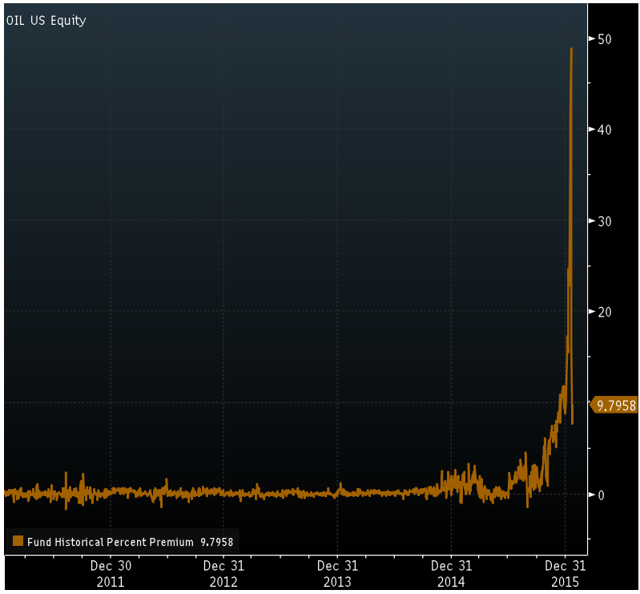 Now the obvious conclusion is that if you are looking to get exposure to oil when it is trading at historic lows, you're better off finding another product that is trading more in line with the value of the contracts it owns. But, for those who are active short sellers, this divergence presents a compelling arbitrage opportunity.
The United States Oil ETF, LP (NYSEARCA:USO) is the largest and most liquid investment product that tracks near-term oil prices. Like OIL, USO invests in the near-month WTI contract. Over the past five years, the price of USO has remained within 1% of its net asset value. Currently, it trades at a very slight discount to its assets.
OIL is readily borrowable at most brokers for a very small cost. Given the fact that I expect this divergence will be very short-lived, the IRR from going long USO and shorting OIL should be exceptional.
Disclosure: I am/we are short OIL.
I wrote this article myself, and it expresses my own opinions. I am not receiving compensation for it (other than from Seeking Alpha). I have no business relationship with any company whose stock is mentioned in this article.