Introduction
Helmerich & Payne, Inc. (HP) - the U.S. based oil and gas driller - has recently taken a beating in the stock market. The stock is trading over 40% lower than its 52-week high, and economic uncertainty is keeping the price volatile. On the outset, buying at this time may seem like an attempt to catch a falling knife. But investors familiar with Benjamin Graham's The Intelligent Investor will see an opportunity to purchase a stock suitable for the "defensive investor."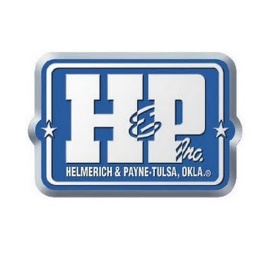 Defensive Investor
According to Graham, a defensive investor buys from a "diversified list of leading common stocks" and ensures that the price paid "is not unduly high as judged by applicable standards." He goes on to lay out these specific standards which a stock must meet to qualify for such a list. Below, each qualification is listed and HP's financial metrics are measured against the standards:
Defensive Investor: Market Cap > $2 billion
HP: $5.1 billion
Defensive Investor: Current Ratio > 2
HP: 4.1
Defensive Investor: (Working Capital > Long-Term Debt)
HP: Working Capital = $1,087,779,000
HP: Long-Term Debt = $492,443,000
Defensive Investor: Positive EPS Streak ≥ 10 Years
HP: 10+ Years
Defensive Investor: Positive Dividends Paid Streak ≥ 10 Years
HP: 10+ Years
Defensive Investor: Net Income % Growth, 5 Year CAGR ≥ 3%
HP: 22%
Defensive Investor: Price < Intrinsic Value
Intrinsic Value = (3-Year Average Earnings * 15) + (Book Equity * 1.5) / 2
HP: Intrinsic Value = $76.75/share
HP: Price = $44.50/share (intraday price on 1/25/16)
Out of Favor
Graham states that the defensive investor strategy finds companies that contain:
"1.) A minimum of quality in the past performance and current financial position of the company, and also 2.) A minimum of quantity in terms of earnings and assets per dollar of price."
HP is trading at a significant discount when considering its past performance and current financial position. A stock can't possess both high qualities and low valuations without being strongly out-of-favor. With oil trading at historically low prices and overall uncertainty in the commodities markets, investors have good reason to be bleak about the company's near-term outlook.
Catalyst
Without attempting to make any company-specific or macroeconomic predictions, an argument can be made that HP has a place in a well-diversified value portfolio. Currently, the stock is at the bottom of its cycle for both investor sentiment and operating results. With its sufficiently padded balance sheet and low price ratios, a more than adequate margin of safety appears to be priced into the stock.
Patient value investors looking for "safety plus freedom from bother" who trust Graham's claim that a diversified group of stocks meeting the defensive investor criteria should offer satisfactory returns ought to be confident in taking a chance on HP as a long-term value opportunity.
Disclosure: I/we have no positions in any stocks mentioned, and no plans to initiate any positions within the next 72 hours.
I wrote this article myself, and it expresses my own opinions. I am not receiving compensation for it (other than from Seeking Alpha). I have no business relationship with any company whose stock is mentioned in this article.