Last September I updated my optimal dividend growth portfolio based upon stock market volatility during the summer. Three stocks joined the five on the original May 2015 list.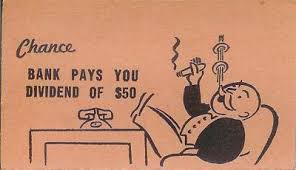 It's time to revisit the portfolio once again. Oftentimes volatility in the market provides an opportunity to add stocks that are on sale provided fundamentals are still intact. In addition, if things have changed for the worse it might be wise to remove a company from consideration, at least for now.
The updated analysis indicated that three stocks, Chevron (NYSE:CVX), Heinrich & Payne (NYSE:HP), and WGL Holdings (NYSE:WGL), need to leave the list and one, Archer Daniels Midland (NYSE:ADM), meets the numerical metrics but intangibles indicate that it might not be a good fit right now.
Criteria

You might recall from my earlier articles the general criteria for a stock to be considered for the optimal dividend growth portfolio:
1) Reasonable valuation (P/E, P/B, P/S < overall market and inline with recent history)
2) Average earnings and dividend growth rates > inflation (and likely to continue at the same pace going forward)
3) Dividend yield > 125% of the 10-year Treasury note yield
4) A long history of annual dividend increases (recommended 25 or more consecutive years)
5) Long term debt/equity ratio < 1.0
6) Payout ratio < 60%
7) Intangible factors such as diversification, positive industry outlook, and recent news also come into play.
The complete list is contained in Table I.
| Company | Ticker | Div Yield (%) | 5-Year Div Growth Rate (%) | P/E [TTM] | Long-Term Debt/Equity | Payout Ratio (%) | # Years of Consecutive Div Increases |
| --- | --- | --- | --- | --- | --- | --- | --- |
| Archer Daniels Midland ? | ADM | 3.05 | 13.3 | 12.7 | 0.38 | 39 | 40 |
| Cincinnati Financial | (NASDAQ:CINF) | 3.11 | 2.8 | 15.2 | 0.14 | 47 | 55 |
| ExxonMobil | (NYSE:XOM) | 3.75 | 10.6 | 16.5 | 0.20 | 62 | 33 |
| Sonoco Products | (NYSE:SON) | 3.43 | 4.3 | 17.8 | 0.81 | 61 | 33 |
| Wal-Mart | (NYSE:WMT) | 3.20 | 7.8 | 13.2 | 0.66 | 42 | 42 |
| Weyco Group | (NASDAQ:WEYS) | 2.99 | 6.2 | 15.0 | 0.22 | 45 | 34 |
New Arrival?
Archer Daniels Midland, a global food-processing and commodities-trading corporation, headquartered in Chicago, meets all of the numerical selection criteria but it might only be because the price has dropped so precipitously recently.
The last four quarterly earnings announcements did not meet analyst expectations, including one that led to a single-day drop of 6.8% in the stock price.
An investment could be a value trap right now and dividend growth practitioners might want to stay away until better news is reported.
Removals

There is no question that upheaval in the energy patch has affected many investors, including those that rely on a regular stream of quarterly dividend payments.
Two of the stocks on the optimal dividend growth list have been affected by the turmoil in oil. Integrated oil and gas major Chevron and H & P have reported drastic slowdowns. That could continue and affect the dividend down the road. The companies have had to embark on cost cutting programs to try to ride out the storm and some of the fundamentals have degraded a bit. For example, Chevron's earnings decline, especially in the upstream part of the business, resulted in an elevated payout ratio of 93%, raising a yellow flag to possible future dividend increases. So for now it might be prudent to hold off on adding these firms to your portfolio.
Fellow energy giant ExxonMobil remains on the list despite facing many of the same challenges that Chevron and H&P do. Its outlook and fundamentals are in a little better place right now. For instance, ExxonMobil was able to boost the dividend last year in spite of its issues. The Texas-based company should be watched carefully, however.
WGL Holdings, a utility holding company that serves the District of Columbia, Maryland, and Virginia, fell off the list. The fundamentals changed a bit since last year. For one thing its TTM P/E of 24 is a bit higher than the overall market right now. For another the payout ratio of 70% climbed above the magic 60% level. There's no immediate cause for alarm but holding off on a purchase would be prudent at this point.
Conclusion

As I suspected the stock market troubles of early 2016 did make an impact to my optimal dividend growth portfolio. Three companies were booted off the list. Another, Archer Daniels Midland, appears on paper to be a stock worthy of consideration but a look under the hold reveals some problems.
Look for more updates throughout the year.
Disclosure: I am/we are long WMT, CVX.
I wrote this article myself, and it expresses my own opinions. I am not receiving compensation for it (other than from Seeking Alpha). I have no business relationship with any company whose stock is mentioned in this article.