What do you do if you're a pizza delivery company near Detroit? You design your own pizza delivery car. Cars were created for people so Domino's (NYSE:DPZ) has decided to build a car designed for pizza delivery. In the US alone Domino's delivers around 400 million pizzas a year.
When your drivers make an equivalent 21 round trips to the moon having your own warming oven that can go to 140 degrees and hold 80 pizzas is crucial! There will be 150 on the road in 2016 costing between $20-$25k. It's going to be more expensive than reimbursing drivers with their own car but it's great advertising value and a better service for the customer.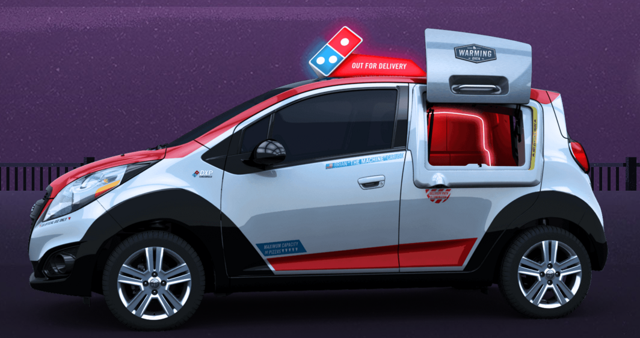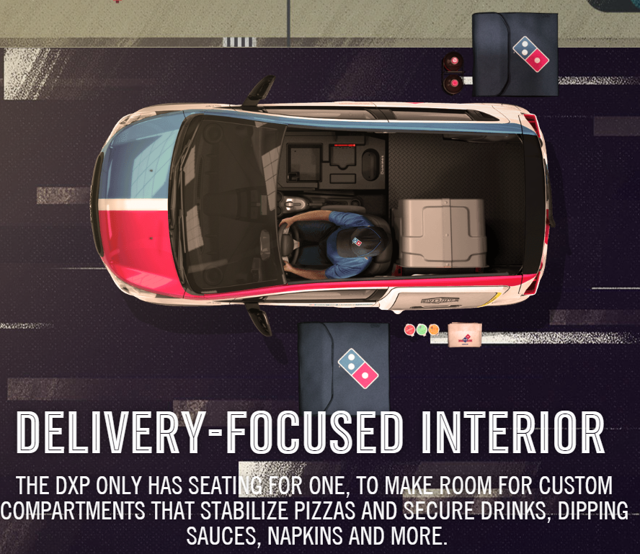 Source: http://www.dominosdxp.com/#home/0
Best App in retail
At their annual investor day Domino's also released data showing the popularity of their mobile ordering app. The orange dots are Apple IOS user reviews and blue are Android reviews; the average is the black dot. Domino's is the highest rated app in the restaurant industry and with the largest amount of reviews. Domino's dug deeper and found that they have the highest ranked retail app, not just restaurants. Their 85 score is ahead of Groupon (NASDAQ:GRPN) and Foot Locker (NYSE:FL).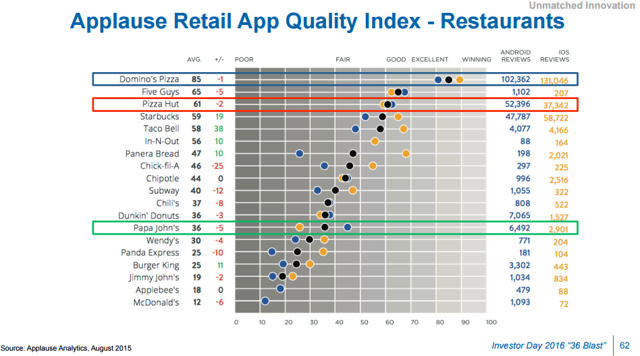 Source: Domino's investor day 2016
Leading franchise profitability
Their investor day also detailed a good forward looking indicator for Domino's, franchise profitability. Franchises are now making $120,000 per store, a 3 year payback on store opening. The more money franchises make the more stores will open. With this profitability and the new car I think it's time for me to open up a shop....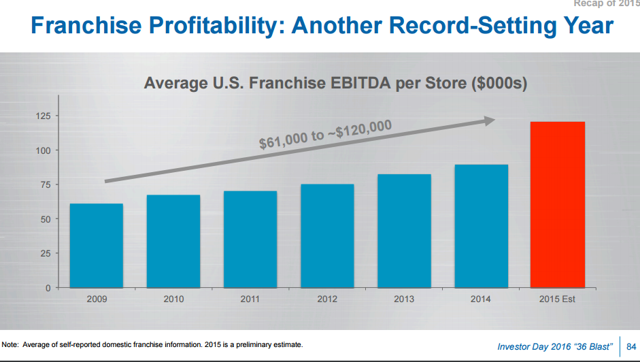 Source: Domino's investor day 2016
Disclosure: Decisive has a long position in Domino's.