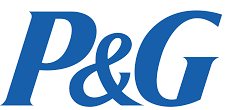 Consumer goods giant Procter & Gamble (NYSE:PG) is a stock I've been bearish on for some time despite the fact that it has such a storied history of paying ample dividends. That kind of thing is generally attractive to me but in PG's case, its exposure to the strong dollar and outright declines in volume have made me very cautious in the past. The company's Q2 earnings report from earlier this week has certainly provided the bulls with some fuel for a rally, at least in the short term, and the stock has moved off of its lows very nicely in the past few months. In this article I'll take a fresh look at PG to see if my concerns are still valid or if PG has come out on the other side.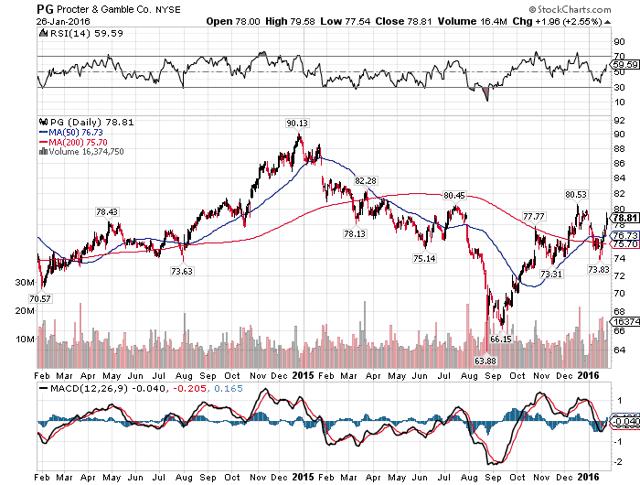 Click to enlarge
My bearishness on PG has been predicated upon some pretty simple facts; the company is facing an enormous headwind from the strong dollar while it simultaneously fights declining volumes. It has other positives like cost reductions and pricing gains but above all, the two negative catalysts I mentioned are - in my view - too strong to ignore. However, it seems that is exactly what investors are doing after FQ2 earnings.
Total sales fell almost nine percent again as PG continues to struggle with the things I've mentioned. The company touts its organic sales growth of 2% in the press release and that is fine but the composition of that number and the entirety of the sales decline is what has me sticking to my bearishness. Organic sales numbers are okay to point out but they are meaningless; the only number that matters is the reported number because you cannot buy PG's organic growth, you are buying its reported growth and that number continues to be terrible. Even if PG calls out the one positive spin it can put on its sales numbers, ignore the reported numbers at your own peril. I can't blame PG for trying to steer attention away from its reported numbers because they are terrible but the point stands that organic growth doesn't matter.
PG saw volume decline 2% once again as it continues to struggle to move product at rates that it once did. This is one of the two pillars of my bearish argument and it is still very much alive after FQ2 earnings. On the plus side, PG continues to see strong pricing so that added 3% of growth back in to offset the volume declines. However, as I've pointed out in the past, volume is far more important for the long term sustainability of the business than pricing because the latter naturally has a ceiling and in fact, may be aiding in the volume decline. PG's premium brands aren't cheap in the first place so producing higher costs for the end user is not the way to gain share back.
Forex continues to absolutely pound PG on the top line as it was an 8% headwind in FQ2. This is consistent with the last few quarters for PG as the strong dollar continues to hammer its top and bottom lines and with the Fed virtually the only major central bank in the world that is even considering removing accommodation, it seems this problem will get worse before it gets better. In short, PG, like most every other multinational, is in a lot of trouble with its top line this year due to the dollar's impact. But it seems investors don't care about that anymore as organic growth is the story, not the fact that PG continues to lose large chunks of its revenue base.
Despite the horrible volume numbers, PG's cost reduction program is bearing some fruit and management should be commended. Gross margins rose on strong pricing and SG&A costs saw some leverage as well, producing core operating margin gains. PG's focus on costs is absolutely the right thing to do in the environment it finds itself in and I expect we'll see similar gains throughout the rest of fiscal 2016. That will certainly be welcomed considering the top line challenges the company faces.
At 19 times forward earnings, PG is expensive again. This is not a growth stock by any stretch of the imagination and while I get that PG is a household name that pays a very nice dividend, none of those things justify a multiple like that. In particular, when you consider that PG's headwinds for revenue and earnings are so great, I simply can't comprehend why it trades for such a multiple. If we take a look at earnings estimates, analysts continue to bring down EPS numbers for both this year and next year as it seems people are beginning to realize that PG's headwinds are too great for it to overcome. Still, PG is slated to grow EPS at 12.4% next year, a number I find absolutely laughable. Where is this growth coming from? PG continues to see negative volume growth and while pricing is strong, that, by definition, cannot last forever. Its forex exposure is enormous and will continue to cause large revenue losses. Its margins are getting stronger but again, there is only so much cutting that can be done. I simply don't see it when PG starts off with a high single digit handicap around forex translations; it simply cannot grow its way out of that and in particular, with perpetually negative volume growth.
I normally don't recommend shorting dividend royalty like PG but in this case, I think the bias is clearly to the downside. Investors are very excited about the progress made during FQ2 and while I won't deny there were some strong points, the fact remains that volume and forex are far too powerful for the positives to overcome. Estimates for next year's EPS are way too high and will continue to come down, bringing the stock with it. I think PG will trade back towards $70 as investors digest the numbers from FQ2 because there is absolutely no reason to buy here; you can get a better price later in 2016 if you want to own it.
Disclosure: I/we have no positions in any stocks mentioned, but may initiate a short position in PG over the next 72 hours.
I wrote this article myself, and it expresses my own opinions. I am not receiving compensation for it (other than from Seeking Alpha). I have no business relationship with any company whose stock is mentioned in this article.