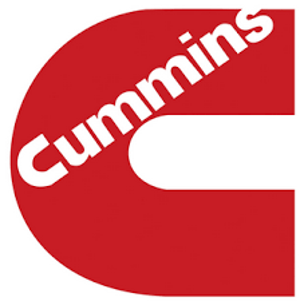 For those of you gracious enough to read my riveting bio, you know that I was a trucker. I traveled about 4 million miles in my time on the road and the great majority of those miles were spent listening to Cummins (NYSE:CMI) diesel engines; or a "Hummin' Cummins" as they were known in the vernacular. I never owned a share of CMI while on the road and I still don't, but that's about to change. After all, unless my understanding of the concept "Buy low and sell high," is completely wrong, I'm in this stock investing game for the same reason you are, and that's to make money; and the more money the better. That's not greed, it's common sense. I'm sure that at some point in your investing career you've been admonished to put your money in what you know and that's where I might be helpful. I can attest to the quality of the Cummins engine so even if you don't know the difference between a flywheel and a fifth wheel, you will know that the basis of your investment, the product itself, is sound. Finally, I would be remiss if I didn't state that CMI has 4 business divisions; engines, power generation, components and distribution. One of these segments, distribution, actually had a sales increase last quarter. I would like you to keep that fact in mind because a few paragraphs further south in this article you will encounter some rather ugly numbers. A candle in the darkness if you will. But that's enough of my blather, let's look at some interesting stuff.
Currently, CMI is hauling around a PE of 9, close to the 5 year low of 8.5 and far below the stock's 10 year average of 18 times earnings. Other ratios such as price to sales, book and cash flow are well under industry averages. The manufacturer uses leverage sparingly and has plenty of cash in the bank to pay the light bill.
In fiscal 2015 CMI earned $9.36 a share. Examples of earnings estimates for 2016 range from $7 to $10 a share. Well, I'm an optimist and I have a hunch you are too. Let's put on our rose- colored glasses, gaze into the old crystal ball and predict Cummins earning $9.50 a share this year. Wouldn't a figure like this, one on the high side of the estimate range and one that could certainly be considered a pleasant surprise, lever up the PE ratio to an 11, 12 or maybe even a 13? At the mere multiple of 12, you're looking at a stock price of $114 a share.
Optimism run amok? Perhaps. A quick read of CMI's latest quarterly report doesn't exactly leave one with a warm glow in the tummy. Remember that candle I mentioned earlier? Time to light it. International sales are down 18%; total revenue is down; net income is down; the industry has endured 4 straight years of weakness; next year doesn't look much better; there's a plethora of unsold trucks out there; it goes on but I'm giving myself a headache.
As black, or more appropriately in the context of our conversation as red as these numbers are, one digit in the previous paragraph might not be as ominous as it seems. I'm referring to the 4. An owner of a single truck or small fleet can be meticulous in the maintenance of that equipment, but I can assure you that eventually that old iron will have to be replaced. For myself and most of my colleagues, 5 years was the limit before the law of diminishing returns overwhelmed the dread of mountainous debt. For larger fleets, and to some extent myself and my brethren, the siren song of depreciation was and still is very persuasive. Large fleet owners usually start considering tractor replacement between 3 and 5 years out from initial purchase. You're an astute investor and I'm sure you can see the point I'm trying to make here.
Ironically, the fortunes of CMI and the industry at large are also being hampered by the low price of oil. Freight rates and the fuel surcharge have joined hands with crude in a leap off the ledge. This fact, coupled with lethargic economies both here and abroad make the purchase of new equipment less than inviting. You know as well as I do, however, that all this malaise is not a permanent condition. We can't grit our teeth forever. Things will get better, they always do.
When will this happen? I'm of a mind that two years from now will have CMI fetching a share price of $120 to $130 a share. Could I be wrong? You bet. But regardless of specific timing, the fact remains that Cummins will emerge as a company ready to take advantage of the next upswing in economies both domestic and foreign. And while we wait, we can enjoy a generous dividend that has recently increased, and in fact has risen annually for the last 5 years. With a 4.5% yield and a 40% payout ratio, we can relax as to the dividend's sustainability and look forward to more increases in the future. There's also a been the announcement of a new $1 billion share repurchase plan that will begin at the completion of the existing $1 billion program. Through these repurchase programs, CMI is committed to returning 50% of operating cash flow to its shareholders.
Patience will probably be required of the CMI shareholder, but as the old adage goes, "Patience is its own reward." Literally, I might add.
Do your homework and let me know what you think. Thanks.
Disclosure: I/we have no positions in any stocks mentioned, but may initiate a long position in CMI over the next 72 hours.
I wrote this article myself, and it expresses my own opinions. I am not receiving compensation for it (other than from Seeking Alpha). I have no business relationship with any company whose stock is mentioned in this article.