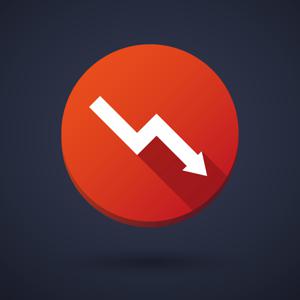 There is no nice way to say it, the Conservative Total Return portfolio has been absolutely hammered since the beginning of the year, down 9.4%. Last month, I mused Prudent, Greedy or Nearsighted? Perhaps I should have added "arrogant". While not much with respect to fundamentals has changed in the last month, and my stocks generally [with the possible exception of Apple (NASDAQ:AAPL) and maybe General Motors (NYSE:GM)] are not strongly tied to China, Mr. Market punished 100% of the stocks in the portfolio.
I introduced the "Conservative Total Return" or CTR portfolio in August 2014 and am providing the end of year/December update. While the general philosophy of the CTR has allowed me to cumulatively beat, since 1999, the S&P 500 by a wide margin it was not because of months like December and January! While the investments in the CTR are conservative, the portfolio is dynamic (as is the market and its "favorites"). This past month also reflected a previously unheard of amount of (negative) volatility.
In the past I have spoken of the virtues of not being greedy. Market volatility really does present an opportunity to buy low and sell high. However, if one has a "full" position of a name, it is sometimes difficult (and not prudent) to load up when a favored stock is "cheap". After making the mistake of not selling Goodyear (NYSE:GT) and Sinclair Broadcasting (NASDAQ:SBGI) in October (as I publicly contemplated), the portfolio paid a severe price. However, believing strongly in SBGI, I added 50% more to the additional position. I shed 20% of my JPMorgan (NYSE:JPM) position in December and will likely re-buy (or net add) shortly if price and paradigm remain the same. I am also strongly considering adding to Blackstone (NYSE:BX), and missed buying more in the $24's. The one non-portfolio position I attempted (and failed due to not having the order executed- it is hard to trade and work at the same time!) is Royal Dutch Shell (NYSE:RDS.A). I was (am) attracted by a 10% dividend yield for one of the best energy companies; my personal opinion is oil will almost certainly trade for a reasonable price ($60-$70) by 2018; I have no problem collecting a 10% dividend while I wait for a price recovery. Unfortunately, at this point, the previous sentence is nothing but bombast as my innate cheapness may have caused me to miss a buying opportunity.
The Conservative Total Return Philosophy
The essence of the CTR method is to combine a strong value bias with flexibility, opportunism and an ability to assimilate and respond to new information. The core philosophy will always be the same; however, as the economic cycle grows older, identifying the appropriate time to "harvest" becomes increasingly important. As monthly readers will note, I have not been shy in exiting "rich" positions. Feedback from readers continues to be an important driver of my evaluation process.
The Individual Stocks
The core stocks in the portfolio are (alphabetically): American Airlines (NASDAQ:AAL), APPL, BX, Discover (NYSE:DFS), Ford (NYSE:F), GM, GT, International Business Machines (NYSE:IBM), JPM, KKR & Co. (NYSE:KKR), Siemens (OTCPK:SIEGY), SBGI and Tupperware (NYSE:TUP).

Click to enlarge
As the above chart confirms, my positions have a strong bias toward dividends (average yield 3.8%, up from 3.5% at the end of the year), reasonable valuation (average forward PE of 9.3x, down from 9.5x at the end of the year) and a moderate (in most cases) PEG. Below are comments summarizing my interest in the equity. The chart also contains the appropriate metrics (valuation, fair value, potential gain).
Holdings
Apple - APPL is now cheap and continues to be appreciated for three distinct reasons: 1) valuation, 2) continued global desirability of the iPhone and 3) shrinking upgrade cycle. A slowing China is a relatively new, but real issue. However, at 11x forward, with a fantastic ecosystem, recurring revenue components, and gobs of cash, it is hard to imagine being long-term wrong at +/- $100/share. If you are interested, please read "Apple's Upgrade Plan Subtly Drives Volumes".
Blackstone - BX has crushed lately. However, I think recent events create tremendous "buy low" opportunities for BX. Positions may need to be marketed down, but in most cases this is a short-term phenomenon; long-term, it is the ability to buy low, sell high and repeat that I find attractive about BX. And investors pocket a nice distribution each quarter.
Discover Financial - DFS should be worth more. The Company has neither China nor energy exposure. The US economy is strong. I will neither be adding nor selling.
Ford - F, with limited exposure to China (albeit strong Latin American exposure) got cheaper. The automaker is now about as cheap as GM. Number 1, 2 and 3, the Company is a North American automaker. Gas is cheap and credit is widely available. While the economy may turn, it will not for a while. In the meantime, I will hold F (and GM) and hope for fair value.
Goodyear Tire - GT may have some near-term volatility if Europe has a warm winter, but overall it is well positioned and inexpensive. To reiterate, basically a well-managed company, diversified that is benefiting from an improving US and European economy (more cars, cheaper gas = more miles driven = faster tire replacement).
General Motors - The market either loves or hates GM. GM has been cheap for a long time. I am willing to collect a near-5% dividend while I wait (hopefully not as long as GE shareholders waited for price appreciation). Like F, basically a North American profit machine with a call option on an improving European economy. The rest of the world always seem to cancel out, though in 2016 it may be a net negative.
International Business Machines - My worst pick as the company continues to disappoint. However, with each disappointment, the stock resets to "cheap" as measured by PE ratios and perceived risk vs. reward. Again, IBM has reset to 10x forward and has the potential to appreciate if in-progress initiatives begin to take hold. Any real good news should boost IBM into the $150-$160 range. I am concerned that the "cheap" 10x forward, is more than the 9.2x forward at the end of 2015 (due to lower 2016 guidance).
JPMorgan - JPM, like Bank of America (BCA), has been unfairly punished (in my opinion) for being a bank. With appropriate reserves, an improving (though slowly) US economy and interest rate environment, JPM is modestly priced with a very attractive risk-reward profile (20% upside vs. 0%-5% downside).
Siemens - After a couple of bad years, 2016 is looking like a breakout year for SIEGY. Unlike General Electric (which I sold in late 2015), SIEGY's last earnings report was received positively. The US dollar continues to provide an advantage over US competitors like Honeywell (NYSE:HON), while lower competition in turbines should (due to the GE/Alstom merger) also benefit.
Sinclair Broadcasting - Overbought through November, not poised to benefit from a strong election-year driven 2016. To reiterate, the core franchise is strong and benefits from underappreciated management strength. Another potential catalyst is the Q1 spectrum that could yield billions (or value excess capacity in the billions). The Company owns TV stations in major markets and creates value from local TV, offering local programming like news (not subject to the same cord-cutting pressures as an ESPN). The prospects for election spending are growing by the day as party candidates may not be decided for months and the prospects for a winner-take-all national election in November auger record election ad spending (I also like Facebook (NASDAQ:FB) for these reasons). Near-term (next six month) target of $40-$45.
Tupperware - Stable management and a long-term play on the growth of the middle class in its core emerging market markets. TUP will ride that wave for many years. The monster 5%+ dividend is sustainable and allows investors to get paid to wait. Will not add, but will not sell.
Position Summary
Despite recent events, in my opinion, the positions continue to provide a nice balance of innate conservatism (over a time horizon greater than a month or quarter), multiple and earnings driven appreciation potential and exposure to a more mature stock market. Despite the slow start, I continue to believe 2016 should be a very solid year (total return). Please keep in mind that my personal portfolio also consists of actively managed real estate, index funds (international, emerging markets and domestic) and bond proxies. On a professional level, I expect to re-immerse myself in real estate beginning in February.
The CTR is a portfolio of stocks that in my opinion are conservative (strong reward vs. risk bias) and well positioned to outperform with below-average risk. I own all of the stocks in the CTR (I also own other positions which I consider speculative or otherwise inappropriate to recommend).
I appreciate any feedback on individual securities and recommendations on equities to add to the CTR. I frequently write on many of the stocks in the portfolio. If you would like updates, please consider following me on Seeking Alpha.
This article reflects the personal opinions of the author and should not be relied upon or used as a basis in making an investment decision. Investors should always do their own due diligence prior to making an investment decision.
Disclosure: I am/we are long AAL, AAPL, BX, DFS, F, GM, GT, IBM, JPM, KKR, SBGI, SIEGY, TUP.
I wrote this article myself, and it expresses my own opinions. I am not receiving compensation for it (other than from Seeking Alpha). I have no business relationship with any company whose stock is mentioned in this article.
Editor's Note: This article discusses one or more securities that do not trade on a major U.S. exchange. Please be aware of the risks associated with these stocks.