Advanced Micro Devices (AMD) has just released its Q4 results, with a two days plunge due to a bad guidance for Q1 2016. It has added that it expects to improve the situation through the year 2016, but things will still be really tough, at least for this year.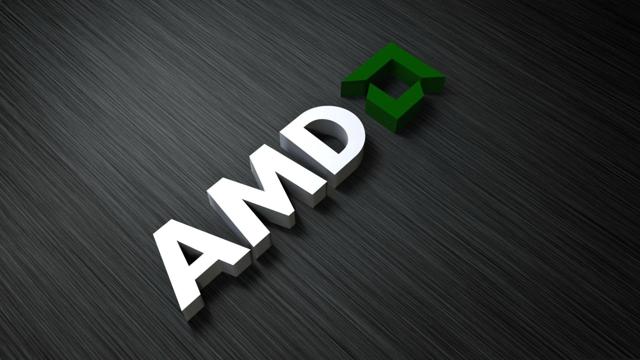 Click to enlarge
CREDITS: EVERYEYE
There will be a lot of game changers innovations in 2016, but it has to be seen if the new upcoming products will be enough to regain some market share and really improve the cash balance, which has been bleeding for a long time.
Polaris GPU (Graphic Processor Unit) architecture specifics and release date, the "new" ARM Opteron CPU (Central Processing Unit), the delayed coherency fabric for CPUs and GPUs and the ZEN architecture are important products that must be considered in the overall scheme.
BRISTOL RIDGE APU
First of all, AMD is going to release its next series of APUs on FP4 and AM4 sockets: they will be powered by the Excavator cores, the CGN 1.2 GPU architecture, and they will be built with a 28nm node from TSMC.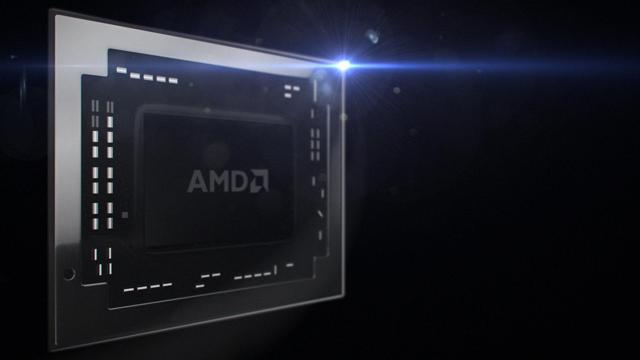 Click to enlarge
CREDITS: WCCFTECH
There will be only some minor tweaks without any deep change from the architectural point of view. Therefore, we cannot expect any relevant difference from the previous AMD Carrizo, which could be taken as the reference.
Taking a look at the AMD Pro A12-8800B (Carrizo), there is still no match with Intel Corporation (INTC) from the CPU point of view, while the GPU comparison shows that the AMD solution is only a little lower than the Intel HD 520 (on average). Obviously, the technology node affects the power consumption, and the results are not so good when we are talking about battery life.
Since the upcoming AMD APUs will not provide any major tweak, the Sunnyvale company will not benefit from the Bristol Ridge market arrival.
If we consider that OEMs are starting to adopt top Intel SoCs eDRAM versions in place of the traditional ones, the AMD APUs are positioned even worse than in the past for what concerns the high-end market.
Polaris (AMD) vs. Pascal (Nvidia)
The upcoming Polaris architecture is more interesting, without any doubt. First of all, it will adopt the new Samsung Electronics Co., Ltd. (OTC:SSNLF) 14nm LPP process node. Then, it will adopt a new architecture with roughly 2X of transistors. In addition, it will adopt HBM2.0 for the high-end graphics and GDDR5X for the low-end and mid-end graphics.
It has been seen that the upcoming architecture is very efficient, since the preview model is able to perform like a Nvidia 950 GTX with half of its power consumption. The power consumption reduction is not a mere work of adopting the new technology node (jumping from 28nm to 14nm is remarkable) but it's also the optimization of the architecture in order to improve performance and exploit the reduction node. Therefore AMD preview graphic card is really remarkable.
The "issue" is that Nvidia (NVDA) will very likely provide a similar boost. It will adopt a very similar process node (16nm FF+ TSMC), it has deeply changed the architecture too and it is going to adopt the HBM2.0 for its high-end graphic cards. Pascal also will provide great improvements for the mobile sector since it has the ability to calculate every FP16 calculation at 2X speed of FP32 (Maxwell could do it only in specific cases). Therefore, Nvidia is going to show good performance/watt too, prefiguring a situation similar to the actual one.
The real difference may come with the release date. AMD is set to release the Polaris GPUs in July, even if it may be more like a paper launch for the first few weeks. Nvidia is set to release the Pascal GPUs in the same period, but the flagship card could have to wait some more time, with a launch in 2H 2016. If the Nvidia flagship will be released sometime after the AMD top solution, AMD could gain some share exploiting the exposure advantage.
However, there is a recent rumor that states the following release dates:
- Geforce TITAN (new flagship) - April
- Geforce 1080 (980 successor) - June
- Geforce 1070 (970 successor) - June
- Geforce 1060 (960 successor) - July
- Geforce 1050 (950 successor) - September
If Nvidia will be able to meet this timetable, it would be very problematic for AMD to change the market share balance.
AMD needs to eat up a lot of market share in order to generate consistent profits from this division: it is true that the GPU market will face some growth thanks to the upcoming powerful solutions, but AMD still has a market share below 20% in the consumer/workstation market. It has to work hard on this aspect, and without any heavy advantage over Nvidia, it will take a long time.
ARM OPTERON A1100 SERIES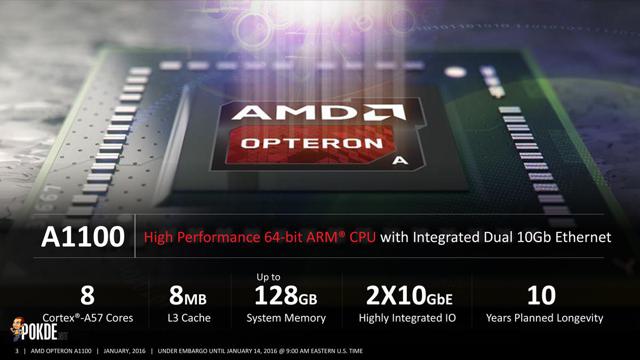 Click to enlarge
CREDITS: POKDE
What about the "new" ARM Opteron series that has just arrived on the market? Simply too late. The AMD ARM series took so long that it has no performance/watt or price/performance advantage over Intel: the Santa Clara company already has way better solutions, let alone what it is going to launch in the following months. This kind of solution may pay in the near term only if AMD will be able to release K-12 solutions in late 2017 without any additional delays. AMD will have to accelerate on the ARM architecture and technology node in order to attack Intel's market, but, in any case, we are talking about late 2017 and beyond.
ZEN ARCHITECTURE (CPU/APU)
The ZEN architecture is the real trump card. It will cover the consumer, professional and enterprise segment with various CPUs and APUs solutions, from laptop TDPs to workstation/server TDPs.
It will provide a great performance boost in comparison to the Excavator architecture and it will adopt the 14nm LPP process node. I have already previously discussed the possible projected performance, the timing and the issues inherent to the LPP process.
In that article (and relative comments) I also stated that AMD would have released the ZEN architecture only by 4Q 2016. In addition, AMD would have released only the ZEN CPUs within the end of 2016, while it would have released the ZEN APUs only through year 2017. All of this has been confirmed during the last conference call, moving any possible profit generation to year 2017.
We have to see what Intel will release in the next 18 months: in mid 2016 Intel will release its Kaby Lake generation, hitting the market in late 2H. Even if it will still be at 14nm, it is to be seen what kind of performance it will provide, since we have already seen with latest 28nm AMD CPUs and Nvidia GPUs that the node reduction is not the only secret to improve the performance/watt ratio: the architecture design and inherent improvements are very important to reach such a target. Therefore, we have to wait some months in order to see if the new architecture will provide any performance/watt improvement even at high TDPs (desktop/workstation).
It must be said that Intel has worked hard on low power efficiency in the last few years, while ditching the performance increase for the consumer segment: given for granted that ZEN will be far better than Excavator, it would be strange to see Intel not releasing something more consistent in this field.
Another issue to account for is that Intel will adopt the 10nm process for its Cannonlake CPUs and APUs in 2017. We also have to consider that the Intel 14nm has similar density to the TSMC and SAMSUNG 10nm - 7nm processes, while Intel 10nm will be quite denser. There's the high chance that Intel will double the core count with Cannonlake and successive architecture generations, providing a massive multi-core boost. Obviously, between 2017-2018 we will see the new ZEN+ with Samsung 10nm process, but it is hard to expect another consistent increase for the CPU core count.
To sum up, AMD must perform well against Kaby Lake in 2017 if it wants to gain some market share, breathe a sigh of relief and prepare a better field for further solutions.
COHERENCY FABRIC (CPU/APU/GPU)
AMD also is working on a proprietary interconnect fabric, similar to the NVLink, in order to speed up the data transfer between GPUs, CPUs and APUs. Given the parallelization attainable with the GPUs and their on-chip memory (HBM1.0 and HBM2.0), the presence of such fabric is mandatory. The project is very promising, but issues are present: AMD will have to face the NVLink 1.0 and 2.0 with Pascal and Volta, with 14nm and 10nm nodes. At the same time, Intel is dominant on the CPU side, while it is also providing good solutions with its 14nm Knights Landing. In addition, Intel will release Knights Hill (10 nm) in late 2017, providing an additional consistent boost.
The situation is problematic even if we consider the K12 architecture, which has been delayed in place of ZEN. K12 is set to hit the market between 2017-2018, risking to face the same issues of the Opteron A1100 series.
TAKEAWAY
The focal points are the following:
The GPU market could be positive for AMD, but it mainly depends on the timing of release and availability and also the Nvidia solutions performance. Given that a great performance/watt is expected for both the companies and that they will adopt the same memories, I do not expect great changes in market share.
ZEN is the only trump card for 2017. The CPU lineup will start to be available in Q4 2016, while the APU lineup will be available through 2017. Since the consumer market is mainly focused on the laptop market, AMD will have to wait until Q2 2017 (at least) in order to see relevant revenues and possible profits from this segment (if the offer will be competitive enough). For what concerns the server/HPC segments, AMD will have more difficulties because Intel is more keen to improve in that segment. Intel showed its Xeon D this summer, providing great performance/watt boost, while the other high power Xeons (Broadwell powered) are expected to improve the performance/watt ratio by 40-60% on average.
And here comes the financial situation: AMD is still an eating cash company which has been negative in a lot of metrics for some years.
AMD has a negative net income 2012 (-1183M) 2013 (83M) 2014 (403M) and 2015 TTM (922), a negative EBITDA in 2012 (782) 2014 (18) and 2015 TTM (580), $1B in cash (cash equivalents and short term investments) and $2.3B of debt. With this picture, it is too risky to invest in such a company at the moment. AMD has a chance to get back on track is all focused on the ZEN architecture and any further issue regarding the new x86 architecture would be devastating.
Given this scenario, I would wait for 2H before doing any speculative investment in order to see at least how Polaris architecture behaves in comparison to Pascal, if some ZEN benchmark will leak before the official release and how the ZEN availability will be.
Intel, on the other hand, looks a lot more solid and with a lot of potential: NAND - Optane - 3D Xpoint - Xeon Phi - Cloud - Network Virtualization - FPGA are all fields and products where Intel is able to generate additional revenues and profits in the following years.
Disclosure: I/we have no positions in any stocks mentioned, and no plans to initiate any positions within the next 72 hours.
I wrote this article myself, and it expresses my own opinions. I am not receiving compensation for it (other than from Seeking Alpha). I have no business relationship with any company whose stock is mentioned in this article.
Additional disclosure: The author does not guarantee the performance of any investments and potential investors should always do their own due diligence before making any investment decisions. Although the author believes that the information presented here is correct to the best of his knowledge, no warranties are made and potential investors should always conduct their own independent research before making any investment decisions. Investing carries risk of loss and is not suitable for all individuals.
Editor's Note: This article discusses one or more securities that do not trade on a major U.S. exchange. Please be aware of the risks associated with these stocks.