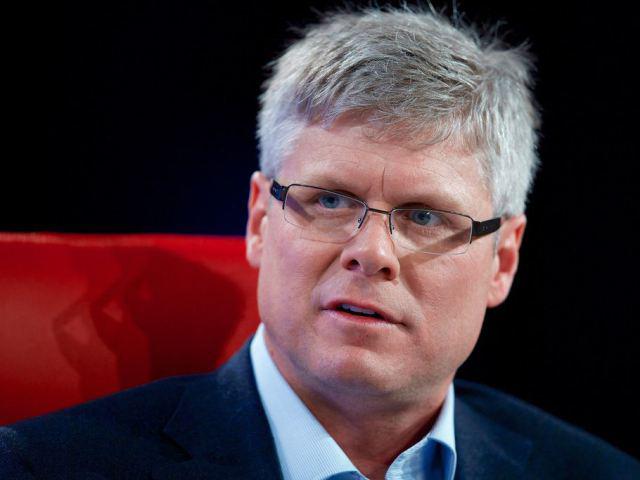 Qualcomm CEO Steve Mollenkopt. Source: recode.net
Qualcomm (NASDAQ:QCOM) reports quarterly earnings after hours. Analysts expect revenue of $5.69 billion and EPS of $0.90. Estimates imply a revenue increase of 4% sequentially. The following items are key areas of focus:
Apple Slow Down
Qualcomm's explosive growth has been due to selling chipsets for mobile devices. Apple's (NASDAQ:AAPL) iPhone has been a big part of that success. That explosive growth may be a thing of the past as Apple's iPhone sales growth has slowed. In its most recent quarter Apple's 74.8 million iPhone sales fell short of analysts' estimates of 75 million. China is still the world's largest smartphone market and its slowing economic growth and declining smartphone sales will likely weigh on Apple going forward.
Since Apple is Qualcomm's largest chipset vendor, slowing iPhone sales could cause headwinds for the company as well. The company's QCT segment accounts for 66% of revenue, but only 16% of its EBIT. Nonetheless, with mobile device sales slowing in China and economic headwinds in emerging markets, I expect QCT revenue and EBIT to fall going forward.
Will Qualcomm Punish Intel For Its Insolence?
Apple could react to lower smartphone sales by squeezing Qualcomm on margins. Such an action could be aided and abetted by Intel (NASDAQ:INTC) which is rumored to be a potential supplier of baseband modems to the iPhone. QCOM is off by 30% over the past year and that Apple will play Intel against Qualcomm to garner cheaper prices has hurt QCOM. It is only fair that Qualcomm return the favor by challenging Intel on data centers.
First of all, it would add another revenue stream (that has previous grown at a double-digit rate) and make Qualcomm less dependent upon mobile devices. Secondly, it could punish Intel which has 98% market share in the sector. Qualcomm recently announced a joint venture with the Chinese provincial government of Guizhou to build a data center based on ARM technology. SA author Mark Hibben thinks the joint venture makes Qualcomm a serious threat. However, a commenter on my previous article was more skeptical:
Qualcomm along with every other company making ARM chips would get more of a return by investing their time and resources looking for a way to turn lead into gold than trying to shoe horn an ARM chip into a server.
I'm curious to hear from management on the earnings call as to when the company will develop a sizeable presence in data centers. Qualcomm has the capital - $37 billion in cash and investments to Intel's $24 billion - and the motivation. Until the company makes strides in data centers I will continue to rate QCOM a sell. In my opinion, the fact that it has not hit back at Intel calls into question management's capabilities.
Disclosure: I/we have no positions in any stocks mentioned, and no plans to initiate any positions within the next 72 hours.
I wrote this article myself, and it expresses my own opinions. I am not receiving compensation for it (other than from Seeking Alpha). I have no business relationship with any company whose stock is mentioned in this article.