Microsoft (NASDAQ:MSFT) releases its second-quarter fiscal 2016 earnings on Thursday. The consensus analyst estimates for the quarter is $25.27 billion in revenue and $0.71 in EPS. However, I don't expect the company to beat analyst estimates by a significant margin. Instead, it's possible that it will miss estimates by a narrow margin.
In the first quarter of fiscal 2016, revenue came in at $21.7 billion, and EPS was $0.67. Analysts modeled 16% revenue growth compared to the prior quarter. I don't believe expecting Microsoft to beat that is reasonable. If revenue comes anywhere between $24 billion and $25.75 billion, investors should be happy. The probability that revenue for the quarter will be below $24 billion is almost zero.
Intelligent Cloud Should See Modest Revenue Growth
Microsoft's aim is growing its commercial cloud business to hit a $20 billion run rate by 2018. The term commercial cloud doesn't represent an operating segment. It includes Azure, Office 365, Dynamics CRM Online and Enterprise Mobility. I believe the success of the company's commercial cloud business will primarily depend on its Intelligent Cloud operating segment.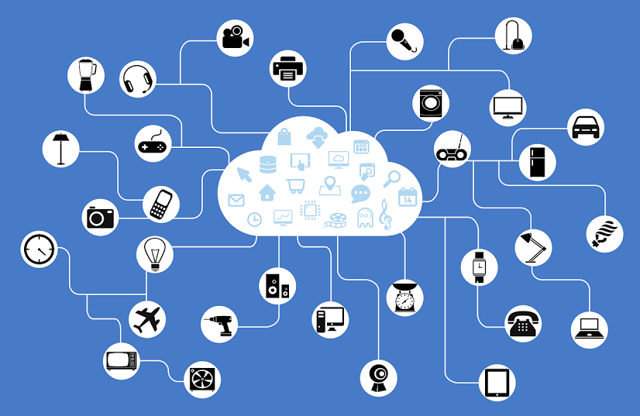 Click to enlarge
I don't expect that revenue from the Intelligent Cloud segment has grown more than 10% sequentially in the fiscal second quarter. This implies that revenue from this segment could reach close to $6.5 billion at most from $5.9 billion in the previous quarter, driven by increasing adoption of the Azure platform, albeit at a slower rate. Earlier this month Microsoft announced:
As part of our promise to deliver the best customer value on Azure, we have had a longstanding commitment to make our prices comparable on commodity services like compute, storage, and bandwidth relative to Amazon Web Services. In keeping to this commitment, we are announcing price reductions up to 17% on the latest version of the popular Azure D-series virtual machines, Dv2 Virtual Machines.
It's quite clear from the announcement that Microsoft's Azure platform is facing fierce competition from Amazon's (NASDAQ:AMZN) AWS. Further, Microsoft's virtualization software products could be hit by growing demand for VMware's (NYSE:VMW) virtualization offerings, which now supports Docker's (Private:DOCKR) containers. I discussed this topic in details in another article.
VMware reported that its fourth-quarter 2015 revenue grew 12% year over year to $1.87 billion, and full-year 2015 revenue also grew 12% year over year to $6.57 billion, both on a constant-currency basis. In the first quarter of fiscal 2016, Microsoft has seen Azure revenue more than doubled year over year. Growing revenue further is difficult, given the competitive landscape.
Productivity And Business Processes Revenue To See Strong Growth
Microsoft's revenue from the Productivity and Business Processes segment could rise ~20% in constant currency to $7.5 billion from $6.3 billion in the previous quarter primarily driven by Office 365 sales growth. Microsoft is offering additional services with the Office 365 package, which should drive meaningful subscriber growth. Further, increasing enterprise spending on Office commercial products and cloud services should also support revenue growth in this segment.
More Personal Computing Revenue Should Bounce Back
Revenue in the More Personal Computing segment declined 13% year over year to $9.4 billion in constant currency in the previous quarter. However, with MSFT making Windows 10 the common platform for all its devices, including PCs, smartphones and Xbox, Windows OEM revenue should rise meaningfully.
Although the analyst community is worried about the fact that worldwide PC shipments declined 10.6% year over year, totaling 71.9 million units in the fourth quarter of 2015, as reported by IDC, what's encouraging is that Intel's (NASDAQ:INTC) revenue from the client computing group fell only 1% in the fourth quarter. Intel's launch of its sixth-generation Skylake processors protected the chipmaker in the fourth quarter, which is indicative of the fact that Microsoft also remained unaffected amid the weak PC environment in the fourth quarter of 2015. MSFT's offering of free upgrade to Windows 10 when Skylake arrived in the marketplace should have a positive impact on its More Personal Computing segment revenue. I expect that revenue in this segment should register a sequential growth in high-single digits, resulting in total revenue of ~$10 billion.
Conclusion
I believe that going forward, a large portion of Microsoft's revenues will come from CEO Satya Nadella's "mobile-first, cloud-first" strategy, which is perfectly aligned with its commercial cloud business. However, for the strategy to work, Microsoft needs to build a competitive container ecosystem.
The company has built a partnership with Docker for enabling the Docker toolset to manage multi-container applications using both Linux containers and its own containers, such as the Windows Server containers including Hyper-V containers. When the next version of Windows Server will be released, I believe Microsoft's container ecosystem will gain further ground, leaving competitors like AWS and VMware far behind. This will set the stage for achieving the $20 billion revenue target of the commercial cloud business by 2018.
Disclosure: I am/we are long INTC.
I wrote this article myself, and it expresses my own opinions. I am not receiving compensation for it (other than from Seeking Alpha). I have no business relationship with any company whose stock is mentioned in this article.