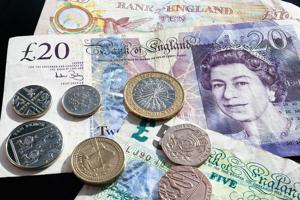 Political uncertainty surrounding the EU referendum will intensify ahead of a possible vote in late June. Although the most likely outcome is a vote to stay in, Sterling's position is likely to get worse before it gets better. Political doubts will tend to compound capital outflows and leave the UK currency vulnerable to sustained selling pressure during the first half of 2016.
The UK government has demanded reform measures on economic governance, competitiveness, immigration and sovereignty. Assuming a deal can be reached, Cameron will then campaign for the UK to stay in the EU. The UK government is hoping to reach a deal on revised EU membership terms at the February 18/19 summit and there is strong evidence that Prime Minister Cameron will look to hold a referendum on whether to stay in the EU in late June.
The German government wants the UK to stay in the EU and the British negotiating position may now look stronger given Chancellor Merkel's domestic difficulties. Her vulnerability will certainly increase pressure for a deal, but there are still major barriers to more than cosmetic concessions. Inevitably, other countries would exert their own demands if the UK gambit is seen as successful which could quickly lead to chaos and further political divisions.
Naked economic greed and ambition will also be an important feature as European capitals will not want to give London any further advantages in the crucial field of banking and finance. Ireland, France and Germany would also push to boost their financial centers if the UK did leave the EU. Overall, the UK will face major barriers in securing meaningful reforms.
A crucial factor is that the EU has an even more pressing issue in dealing with the migration crisis. There are genuine fears that the union could face collapse if leaders fail to reach a credible agreement on migration and are unable to stem a backlash of nationalism. Although desperate to conclude the UK problem UK, EU leaders cannot treat the two issues in isolation.
There are important linkages between the two issues, especially in the area of welfare and it will be very difficult to reach a credible UK deal before the migration issue is settled. This will certainly complicate issues in February with the potential for an additional Summit to be held. This increases the risk that any UK deal will be delayed once again which would also put a June referendum in jeopardy. Delay would not necessarily be a disaster for the UK, especially if some form of migration deal can be drafted which also helps to meet UK concerns. Markets, however, would react negatively to further uncertainty and delay.
The bigger danger for the UK is that a weak and fudged package of reforms is agreed, especially as all sides want to end the dangerous distraction as quickly as possible. In these circumstances, the UK media would be very quick to find holes in the deal and Cameron would come under heavy attack for failing to achieve anything worthwhile. From Cameron's perspective, he would then have to campaign to stay in from a weakened position or admit that the deal is not good enough and lobby for an EU exit which could trigger a government collapse.
A weak deal would also make it even harder to curb dissent within his own party, especially as Ministers and MPs will be able to campaign for an EU exit. There would certainly be an increased risk that wavering euro-skeptics such as London mayor Boris Johnson would be pushed towards the no camp.
Opinion polls overall still suggest a small majority for staying in the EU, but a weak deal would give additional ammunition to those pushing for an exit. Although opinion poll methodologies came under very close scrutiny following their general election failures, the most likely outcome is that polls will over-represent support for leaving the EU with the so called 'silent majority' more likely to opt for the status quo. Those calling for an exit are likely to be more vocal and motivated.
In the vast majority of cases, voters will back the option which they see as most likely to benefit their own financial position. Given uncertainties triggered by any EU exit, there will be a strong internal logic for staying in and this is likely to be reflected in the actual vote.
Nevertheless, opinion polls could certainly point to an exit which would severely undermine Sterling ahead of the ballot. The capital account will continue to be weakened by outflows from oil-exporting countries and wider international confidence is likely to be damaged. With a substantial current account deficit, significant outflows will have a heavier impact in pushing the currency weaker.
Disclosure: I/we have no positions in any stocks mentioned, and no plans to initiate any positions within the next 72 hours.
I wrote this article myself, and it expresses my own opinions. I am not receiving compensation for it (other than from Seeking Alpha). I have no business relationship with any company whose stock is mentioned in this article.