I kept a buy rating on United Technologies (NYSE:UTX) after a poor quarterly report in October. But it has been a disaster. Many likely have buyers' remorse in this bellwether tech and aerospace blue-chip name. It has made investors a fortune over the years. However, the stock is down heavily from that last piece, in large part due to the broader market weakness. We now have this name trading at $86. It is too soon to tell if the market has stabilized, but the stock has to be considered intriguing at 13 times earnings here. Is this an opportunity? Or is it disaster? Perhaps both? To better understand where the company is going we need to be familiar with its operations and how it's performing.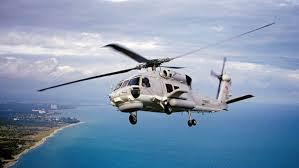 Source: Foxbusiness.com
For my readers who are being exposed to the name for the first time, the company provides technology products and services to the building systems and aerospace industries. It has various segments that operate to benefit different sectors and I gave a nice description of these to provide you with a fundamental understanding of what the company does in my coverage initiation article above. I invite you to review this piece if you are new to the name as this article follows up with new performance data. So just how effective has UTX been and is the stock worth buying with the present momentum? The stock was at multi-year lows earlier this summer and that was opportunity. But of course things have been atrocious here in 2016. Disastrous really. So is there still an opportunity here? Well, United Technologies reported fourth quarter earnings per share of $1.53 and net income attributable to common shareholders of $3.2 billion. These are down 8% and up 122% vs. the year-ago quarter. These earnings beat estimates by $0.01.
Sales tell another story. And like every other company I have reported on, there has been a currency issue. The dollar is hurting businesses in terms of their absolute figures. This led to revenues getting hit. In fact, UTX saw sales of $14.65 billion, down 2.2% from last year's sales. On top of that, these revenues missed expectations handily. The revenue figures were off $700 million. Further the fourth quarter segment sales declined across the board. Otis sales were down significantly, coming in at $3.1 billion versus $3.34 billion in Q4 2014. In Climate Control and Securities revenues were $4.12 billion down from $4.19 billion in Q4 2014. The Pratt and Whitney sales were $3.84 billion versus $4.03 billion last year. Sales came in at $3.46 billion in the Aerospace Systems segment versus $3.59 billion in Q4 2014. As you can see, it doesn't look great. Full year 2015 adjust earnings per share were $6.30 which decreased 2 percent year over year, with foreign currency having an unfavorable impact of $0.19, or 3%. So there's an impact, but backing it out, sales are about flat. Of course, earnings did come in at the high end of guidance.
It comes down to expectations. Expectations are low for UTX and so the stock is meandering. Many of my readers in my coverage initiation piece pointed out their distaste for management and the sale of Sikorsky. But I want to be clear and state that there really isn't anything wrong with the company from a fundamental standpoint. The problem with sales, aside from currency issues, resides in the commercial aerospace sales, but the company believes this will turn around. Of course my coverage of Boeing suggests this slowdown may be real. Speaking about the quarter, Gregory Hayes, President and Chief Executive Officer stated:
"In line with our 2015 strategic priorities, we took decisive actions to streamline our portfolio with the divestiture of Sikorsky and return over $12 billion to shareowners. Returning cash to shareowners continues to be a top priority and we are still targeting $22 billion of total shareowner returns through share repurchases and dividends from 2015 through 2017. We also streamlined UTC's organizational structure and initiated a $1.5 billion multi-year restructuring plan to improve competitiveness. UTC is now more focused than ever on innovative new technologies for the aerospace and buildings industries. This week Pratt & Whitney's Geared Turbofan entered into service on the first A320neo making aviation history by meeting all of its key performance requirements from day one. As we enter 2016, the tough actions that we've taken, and will continue to take, put us in position to achieve our financial objectives. We remain confident in our full year 2016 expectations despite a difficult macro environment."
That last part is key. Confidence remains high. That said, once again it's about expectations. So what are they? Well full year full year 2016 adjusted earnings per share expectations are $6.30 to $6.60 on sales of $56 billion to $58 billion. Further, 2016 free cash flow in the range of 90 to 100% of net income attributable to shareholders. The company expects to buyback $3 billion of stock in 2016, beyond the repurchases that will be completed in 2016 under the previously announced $6 billion accelerated share repurchase program. That is a major plus. The share repurchase plan expansion is an exciting development. Taking into account the decline in sales and there are some things to be positive about. The company is increasing shareholder value with its share repurchasing plan and the company upped its dividend this year. From my research I do not see a long-term problem with the company. Sure, the pain is real for those who got in near the top but there is value here. I maintain a buy rating but let's keep an eye on commercial aerospace as a whole.
Note from the author: Christopher F. Davis has been a leading contributor with Seeking Alpha since early 2012. If you like his material and want to see more, scroll to the top of the article and hit "follow." He also writes a lot of "breaking" articles that are time sensitive. If you would like to be among the first to be updated, be sure to check the box for "Real-time alerts on this author" under "Follow."
Disclosure: I/we have no positions in any stocks mentioned, and no plans to initiate any positions within the next 72 hours.
I wrote this article myself, and it expresses my own opinions. I am not receiving compensation for it (other than from Seeking Alpha). I have no business relationship with any company whose stock is mentioned in this article.