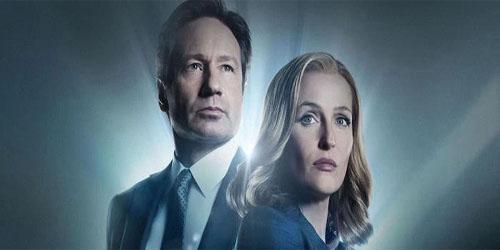 Image courtesy of Fox
The TV season is a weird thing as while most of us see January as the start of a new year, the major TV networks see it as the midway mark. With the traditional season running from September to May, January becomes the un-official start of TV's second half. For Fox (NASDAQ: FOXA) and its investors, that second-half has really come in handy.
While most networks would like to ban the words "mid-season replacements," the truth is when done right it can be a game-changer. Fox is a prime example of that as its last two fall schedules have under-whelmed, but saw huge shifts when its winter programming kicked in.
Take for example 2014, which saw a roster created largely from the failed "no pilot" experiment. Fox attempted to launch five new series in the fall; one of its most ambitious slates in a while. The problem is just one of the five worked.
To be clear I'm not just talking about a situation where one worked and another few came close, this slate was a debacle that likely gave investors and executives panic attacks. Remember Mulaney, Red Band Society and Gracepoint? How about the failed reality revolution that was Utopia? The less said, the better.
Yet, we don't talk about those as much anymore because in January 2015 the network bowed Empire and everything exploded from there (in a good way). Throw in its lone fall hit Gotham and the late season success of The Last Man On Earth and Fox eventually went from being a trainwreck to a network on solid footing.
Investor Analysis
This year saw a similar story as Fox's fall slate again produced just one bona-fide hit in Rosewood. However on the whole this was a much stronger roster of rookies, the problem is there's still a lot of uncertainty around the others (Scream Queens, The Grinder and Grandfathered).
While Queens was recently renewed, its pedigree is what sealed the deal and that could be the only thing to help The Grinder and Grandfathered earn a sophomore run. None of these shows are putting up massive numbers, but they have big name established actors in the lead and combined with a bump in time-shifted numbers you can see why they are all still afloat.
Fox was able to take that success and slide into the winter/spring in a much better position than last year. That brings us to now and this week which has seen two more wins be chalked up to the network. As expected, its relaunch of The X-Files did strong ratings and that helped launch rookie series Lucifer in the right direction.
Sunday's X-Files premiere was watched by more people than tuned into either the series premiere back in 1993 or the finale in 2002. Keep in mind those numbers come despite some audiences having no clue about how football over-runs work which resulted in a 24 minute delay.
The second episode the next night held a sizable amount of that opening audience and 75% of them stuck around to watch Lucifer. More impressive, almost all of the Lucifer's audience held from the show's start to the end. The real question comes in week two when we see who come back for an encore.
Assuming Lucifer's numbers hold and The X-Files continues to draw, now you have a situation where again your winter lineup is strongly supporting your fall one. Fox will then again be able to take the best of both parts and use that to help sell advertisers on its 2016-2017 schedule (which will be presented in May).
For investors that's good news and a credit to Fox's (still relatively) new co-heads Dana Walden and Gary Newman. The pair inherited a mess and have really made great strides to turn it around. The network isn't fully ready to go head-to-head with NBC or CBS for the viewership or ratings crowns just yet, but shareholders can see it might be on its way and at just the right time.
Disclosure: I/we have no positions in any stocks mentioned, and no plans to initiate any positions within the next 72 hours.
I wrote this article myself, and it expresses my own opinions. I am not receiving compensation for it (other than from Seeking Alpha). I have no business relationship with any company whose stock is mentioned in this article.