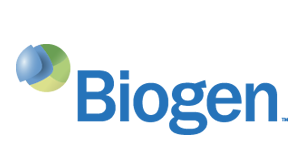 Introduction
The growth-oriented accounts I manage for my children continue to own small amounts of Biogen (NASDAQ:BIIB), while I sold my small position last year in the $300 range for a modest tax loss.
I continue to like this company, and re-analyze its evolution in this article.
I'll begin with what I view an update on the balance sheet, then move to operations and challenges to existing products, then the pipeline.
Biogen leverages the balance sheet to buy back shares
BIIB has maintained the most pristine balance sheet in Big Biotech or Big Pharma until now. Its balance sheet has undergone some significant change yoy, as shown in its press release:
TABLE 2

BIOGEN INC. AND SUBSIDIARIES
CONDENSED CONSOLIDATED BALANCE SHEETS
(unaudited, in millions)
As of
December 31, 2015
As of
December 31, 2014
ASSETS
Cash, cash equivalents and marketable securities
$
3,428.5
$
1,845.4
Accounts receivable, net
1,227.0
1,292.4
Inventory
893.4
804.0
Other current assets
1,151.4
593.2
Total current assets
6,700.3
4,535.0
Marketable securities
2,760.4
1,470.7
Property, plant and equipment, net
2,187.6
1,765.7
Intangible assets, net
4,085.1
4,028.5
Goodwill
2,663.8
1,760.2
Investments and other assets
1,107.6
754.6
TOTAL ASSETS
$
19,504.8
$
14,314.7
LIABILITIES AND EQUITY
Current liabilities
$
2,577.7
$
2,218.1
Notes payable and other financing arrangements
6,521.5
580.3
Other long-term liabilities
1,030.7
702.3
Equity
9,374.9
10,814.0
TOTAL LIABILITIES AND EQUITY
$
19,504.8
$
14,314.7
There is about $6.3 B more in long-term liabilities than a year ago, though various other assets have increased. This evolution of a more leveraged balance sheet reflects the $5 B, 17 million share buyback costing that cash, offset partially by profitable operations and no dividend payouts. With the company's net income in the $3.6 B annual range, the leverage is mild by today's standards. Diluted shares outstanding have shrunk yoy from 236 MM to 221 MM.
Opinions can of course differ here. My own preference would have been not to take on debt or do buybacks, but rather invest maximally in R&D and sales and just salt the rest of the cash away for either a really "rainy day" or for acquisitions and other deals. I do not think that BIIB shares were such a flaming bargain that this was the optimal thing to do. Nonetheless, it's a tactic that BIIB did last decade in challenged times, and it worked out well.
Operations and operational challenges
While the press release headlines the 11% yoy sales gain for the entire year 2015 vs. 2014, Q4 revenues rose high single digits, from $2.64 B to $2.84 B. There were some issues as well with inventory restocking and 14-week quarters for some products, offset by mild forex losses net of hedging gains.
The company guided to about $11.2 B in 2016 revenues, as compared to $10.8 B this year. So revenues are expected to stall. Of note is that BIIB has large non-product revenues, mostly from Genentech from Genentech's sales of Rituxan and Gazyva.
GAAP EPS are expected to reach $17 (all data are per share where appropriate) vs. $15.34 this year. This year's and Q4's results were hurt by a mostly one-time charge for R&D cutbacks and headcount reductions totaling $93 MM pre-tax.
With the stock closing at $273 Wednesday, it is trading around 16X this calendar year's forward projected GAAP EPS.
That leads to the first question of sales growth from existing products.
BIIB has three main platforms for revenues.
The main one is its dominant multiple sclerosis platform. The main drivers there are Tecfidera, an oral treatment that has powered BIIB's stock rise the past several years, plus the aging Avonex and its follow-on product Plegridy, which is given half as often as Avonex; and Tysabri.
Tecfidera sales were hurt last year by some cases of a rare brain disease that altered the label and has led to re-education of prescribers. Sales are hoped to pick up, but the market is somewhat saturated and competition is growing. Avonex is on the decline, while Plegridy showed some encouraging sales growth and has begun taking sales not mainly from Avonex but from injectable products from competitors. Tysabri, for resistant cases of MS, is plugging along as a major product. BIIB is going to continue to test it for adjunctive treatment for stroke, planning to begin a Phase 2b study this year.
Tecfidera has a US patent that protects it into the late 2020s, but a challenge was reported last year. Newsflow that I've seen has been quiet on that front, but I suppose could flare at any time. If Tecfidera can remain patent-protected for many years, its present value to BIIB's market cap of $61 B could be quite significant. It's given twice-daily, and my guess is that BIIB has been working on a once-a-day formulation. So there could be some important news on this cornerstone drug for the company at any time, in addition of course to watching sales trends.
The second main revenue source is from Genentech, and totaled $1.34 B last year. In addition to this, Genentech is planning to launch a major competitor in MS, a drug with the chemical name of ocrelizumab. However, the competitive hit to BIIB's products will be difficult to project, as BIIB will receive royalty income from it, as it's in the same class of antibody as Rituxan.
The last revenue source are two recently-introduced anti-hemophilia products, Alprolix and Eloctate. These are already annualizing at close to $700 MM, but growth potential is limited from here, and competitive threats from other pipeline products of other companies are meaningful. As part of its R&D retrenchment, BIIB has dropped further hematology pipeline efforts, so these drugs will be cash cows for as long as they can provide good profits, as I see it.
Pipeline is interesting and focused
If the pipeline does not deliver, then the competitive threats to all of BIIB's established products plus the potential patent issues with Tecfidera suggest that the stock is overvalued. However, I find the pipeline promising, though speculative.
BIIB's CEO, Dr. George Scangos, is a Ph.D. researcher. Last year, it appears as though with the board's backing, he refocused and changed the leadership of BIIB's R&D effort. The pipeline could produce medically important and financially lucrative results.
Next, I'll summarize what I found most important for investors regarding the pipeline, which was not discussed much in the press release but which received adequate attention in management's prepared remarks in the conference call as well as in the Q&A.
Pending product intros
To begin with, the pipeline page shows an interesting, high potency antibody for MS that's awaiting regulatory approval. This drug, daclizumab, has the US brand name of Zinbryta, and is partnered with AbbVie (NYSE:ABBV). As it's an injectable and is partnered, it does not appear to be especially important for BIIB shareholders, though success will be welcomed. I'll move on.
The first of three biosimilars being co-developed with Samsung Bioepis, called Benepali, has been approved in the EU. Price negotiations are proceeding. The company also expects that another collaboration product, a biosimilar to Remicade, will also reach the EU market this year.
Alzheimer's disease program
Three molecules are under study. Aducanumab is in two Phase 3 studies for early AD. Enrollment is limited by the small number of PET scanners. The company would not say precisely how enrollment is progressing. Lilly (NYSE:LLY) is also in Phase 3 with a similar antibody, solanezumab, and began its Phase 3 program sooner. So this effort by BIIB, which has very strong commercial potential would, if successful, have direct competition assuming LLY's drug is similarly effective.
BIIB is partnered with Eisai (OTCPK:ESALY) on two Phase 2 AD candidates, one oral and a different antibody.
Thus neurodegenerative diseases have passed muster with Dr. Scangos as probably the core focus of the company.
MS
The anti-LINGO monoclonal antibody, BIIB033, had encouraging results from a Phase 2 study announced last year (the RENEW study). This is hoped to be the first treatment for MS that protects nerves from damage and/or helps them heal. Thus it could be a breakthrough product.
The more important Phase 2 study for BIIB033, which is given intravenously as of now, is called SYNERGY. This is a dose-ranging clinical proof of concept study for which results are expected mid-year.
Analysts are paying close attention to this drug.
Also, an oral remyelination drug candidate for MS, BIIB061, is in Phase 1.
Spinal muscular atrophy
This infant and childhood disease involves BIIB's option to acquire rights to an Ionis (NASDAQ:IONS) drug, nusinersen. Note Ionis is the company formerly known as Isis. This drug is in two Phase 3 studies, one for the infant form and the other for the childhood form of SMA.
Both IONS and BIIB have not rejected the hope that regulators would approve the drug for the infant form of the disease based on ongoing open-label Phase 2 data. BIIB may have thrown a little cold water on this possibility by emphasizing a hoped-for H1 2017 date to complete Phase 3 studies. Importantly perhaps, BIIB's head of R&D, Dr. Sandrock, said this in the Q&A:
My confidence [that nusinersen is effective] grows with every passing day because, as you know, these children are supposed to - their median survival is two years. And so we're at the point where many of these babies are getting to that point or going beyond it, and so I think that if they're surviving, our confidence grows. And also - we're also looking at whether or not they're gaining, whether they're making improvements. These children generally don't improve, and they're hitting motor milestones that are not commonly seen in the natural history.
This is a positive comment. I'm hopeful on this product, especially for the infant form of the disease.
Inflammatory bowel disease
Last year, after Celgene (NASDAQ:CELG) acquired Receptos for its MS and IBD drug (and the rest of its pipeline), BIIB partnered with Mitsubishi Tanabe (OTCPK:MTZPY) for its mid-stage drug that has similar characteristics. BIIB is now revealing that it is only going to be developing this drug, amiselimod, for IBD, not for MS. It is expected to begin Phase 3 trials in H2 this year for both Crohn's disease and ulcerative colitis. I have commented on this deal previously and like the terms from BIIB's standpoint.
Pain
An acquisition brought BIIB an oral candidate for different types of pain, raxatrigine. This is in trials for several painful conditions, with trigeminal neuralgia (a form of facial pain) and then sciatica as the lead programs. Phase 3 for TN (or, TGN per BIIB's pipeline web page) should begin later this year.
Perhaps this drug could be a sleeper, given the great unmet need and large commercial potential if it's broadly effective.
Ionis partnership
The companies have again extended their strategic relationship to now involve six drugs. (The growth of this relationship would appear to be a positive for IONS as a stock for patient investors.)
Two other Ionis drugs beyond nusinersen are now in the clinic. These are:
IONIS-DMPKRx for myotonic dystrophy, type 1 and IONIS-SOD1Rx for ALS.
Others:
For a company that has trimmed R&D, BIIB has a reasonable pipeline of early-stage drug prospects.
Risks
Any further viral brain diseases associated with Tecfidera, or adverse events regarding its patent protection, would be adverse to the shares. More broadly, BIIB and IBB are in downtrends following very long and strong years of outperformance. BIIB is now back to a reasonable but hardly dirt cheap valuation, and sectors that have outperformed for years may be prone to swing to low P/E status.
Of course, regulation, pipeline failure, and competition are just some of the risks attendant to owning this non-dividend-payer. Prospective investors in BIIB may wish to review risks to the stock that the company discloses in its SEC filings and elsewhere.
Summary thoughts - how may the stock trade?
At a suggested 16X forward P/E using GAAP, BIIB strikes me as being somewhere in a valuation gray zone. It's not cheap, but it's not especially expensive.
Counting Plegridy in combination with Avonex, there are no obvious important sales growth drivers for the company beyond 2016. Competition in BIIB's core franchise of MS is intensifying, though as noted, its arrangement with Genentech is expected to mitigate some of that. Revenues from biosimilars will be helpful, but only time will tell how that market evolves for BIIB.
Thus, the time frame for the pipeline to succeed is not ideal for earnings momentum investors, who remain numerous. BIIB shares have led the large cap biotech sector (NASDAQ:IBB) on the downside, and IBB has, as we know, seen a marked technical breakdown. So there are some technical hurdles to overcome.
Taking a multi-year view of matters, there are several potential home runs in the pipeline. The AD possibilities are quite large and have been well-publicized. Nusinersen has been speculated to represent a $5 B annual opportunity; I don't expect that, but I think it could be a significant contributor for years to come if it's truly effective. The anti-LINGO antibody could also be a giant product in my view, but again it's important to note that we do not even have clinical proof of concept from a Phase 2 study yet. The pain and IBD drugs that are entering Phase 3 would appear to have reasonable prospects for success and meaningful profit potential given BIIB's size and maturity of its marketed product line.
Market volatility aside, I'm not sure that beyond anti-LINGO Phase 2 results expected in several months, there are reasons to expect a lot of positive newsflow on BIIB.
Could BIIB be a buyout candidate this year? Given that except for Gilead (NASDAQ:GILD), which could swing the deal (but I doubt is interested in owning BIIB), there are not a lot of mega-cap pharma companies that could swing the deal under current, tighter financial conditions. I would list J&J (NYSE:JNJ), Novartis (NYSE:NVS) and Roche (OTCQX:RHHBY) as possible acquirers, of which JNJ and RHHBY would be my two lead companies to do such a deal. For JNJ, with its strengths in neuroscience, BIIB might make strategic sense while strengthening its biotechnology capabilities. For RHHBY, the deal would to some degree pay for itself by eliminating the money it pays to BIIB for Rituxan and other drugs that work by a similar mechanism.
I've never been good at actually owning stocks where the main purpose is to root for a takeover. Thus, I look at BIIB as a company with strong free cash flow, finances that remain strong despite additional debt, and with multiple possibilities to revitalize growth by the end of this decade, potentially accelerating to double-digit growth for some years to come. I have no plans to trade in or out of this stock anytime soon.
Disclosure: I am/we are long BIIB,GILD.
I wrote this article myself, and it expresses my own opinions. I am not receiving compensation for it (other than from Seeking Alpha). I have no business relationship with any company whose stock is mentioned in this article.
Additional disclosure: Not investment advice. I am not an investment adviser.
Editor's Note: This article discusses one or more securities that do not trade on a major U.S. exchange. Please be aware of the risks associated with these stocks.