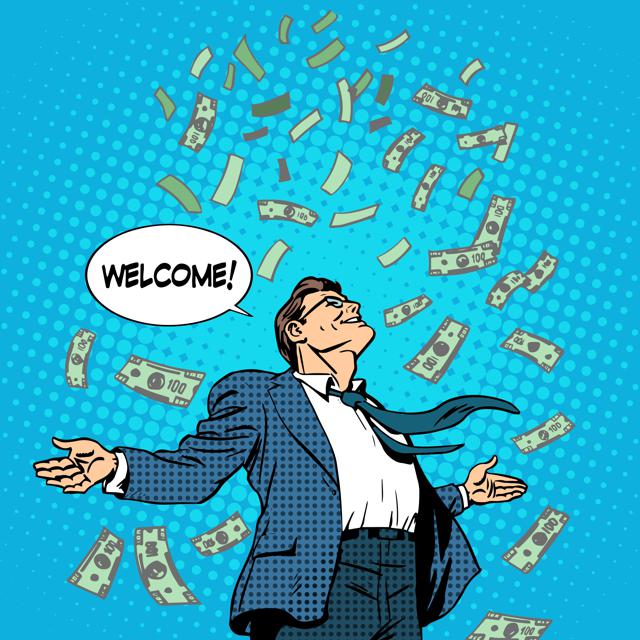 Doom and gloom dominate the headlines after 2016 got off it its worse star in, well, ever. However, one person's despair is another's opportunity and, amidst the malaise (some of which is well founded), significant value plays have presented themselves. With America's very low probability of recession, I think the prudent act is to selectively be a buyer, not a seller. I am no oracle, but the deals I see today (similar to August 2015) offer long term investors and traders alike with profitable trades.
To repeat the words of today's greatest value investor (Warren Buffet):
Be Fearful When Others Are Greedy and Greedy When Others Are Fearful.
Background
Market prognostication is a hard way to make a living as there are no proven and reliable way to predict the movements of the indexes on a short-medium term basis (if there were, we would all know about it). Furthermore, stock picking has been repeatedly demonstrated as a good way to turn a large pile of money into a much smaller one (60-90% of active fund managers - aka 'the pros' - underperform their index). That said, I believe that it is possible to capture alpha (basically index outperformance) through prudent stock selection (and most readers of Seeking Alpha agree - alpha is right in the website name after all). The challenge is how to figure out what stocks to buy and sell (and which to avoid).
After pursuing a number of strategies (growth, momentum, index, high dividend, moonshot, prayer, witchcraft - okay, I made a few of those up), I have settled on a dividend-focused hybrid strategy that blends low-cost indexing with individual DGI (Dividend Growth Investing) stocks, income enhancement derivatives, and hedging allocations. I believe that this strategy will enable me to earn some alpha while minimizing the potential for drawdowns. If you want to know how my portfolio is doing overall, please read my latest monthly performance article here.
Like most actual portfolios, mine has the noise of managing in real time with some wayward picks added over the years as I strayed from course. So the point of this series of articles is to focus on just my best ideas for moves to make right now. However, since I write for Seeking Alpha primarily to improve my own investment portfolio, please consider context when you look at any advice I give and form your own opinions based on your needs and desires.
DGI Strategy
The DGI portion of my portfolio is where I focus most of my research and monitoring time, so I decided to focus just on picks in this segment. To quantitatively screen stock candidates, I look for growing companies (YoY EPS growth >10%) with attractive valuations (PEG <1.5 and P/E <20) and strong and safe dividends (yield >3%, payout <90%, and market cap >$500MM). I then apply a qualitative screen to eliminate obvious losers, evaluate fit within my portfolio, and select just the cream of the crop. Finally, I look at the trading dynamics to avoid big run-ups and falling knives. Because I am inherently value focused but offering trade ideas to make now, I will ignore stocks where I like the fundamentals but the prices are not attractive.
Top Ideas for February 2016
| | | | | | | | |
| --- | --- | --- | --- | --- | --- | --- | --- |
| Ticker | Mkt Cap | EPS Growth | PEG | P/E | Yield | Payout | YTD Decline |
| ALJ | $850MM | 150% | 0.3 | 8.4 | 5.2% | 25% | -24% |
| BXMT | $2B | 25% | 1.0 | 10.0 | 10.3% | 72% | -14% |
| F | $50B | 45% | 0.6 | 7.1 | 4.9% | 31% | -17% |
| IP | $14B | 21% | 1.4 | 9.0 | 5.4% | 75% | -13% |
| SLF | $17B | 20% | 0.7 | 10.7 | 4.3% | 36% | -13% |
| | | | | | | | |
| AVERAGE | $17B | 52% | 0.8 | 9.04 | 6.0% | 48% | -16% |
Alon USA Energy (NYSE:ALJ)
Description: Southwest U.S. oil refiner and gas station retailer (Market Cap: ~$850MM)
Metrics: EPS Growth: 150%, PEG: 0.3, P/E: 8.4, Yield: 5.2%, Payout: 25%
Analysis: A value play only for those with a strong stomach, ALJ is down -24% in 2016 (and -50% in the last 6 months) amid declining revenues and an energy industry-wide wipeout. However, despite sales declines, EPS is growing due to cheaper crude inputs and more money in its 7-11 customers' pockets. For those who want to know more, MyTradingIncome had a great write-up on the company here. This knife will likely continue to fall as the lifting of the oil export ban removes preferential WTI pricing, but at these prices I am going to accumulate on the way down as fundamentals will eventually return to this space and ALJ will be recognized for the value it contains. [WARNING: ALJ reports earnings on 2/24, so please wait for that to happen before you take a position]
Blackstone Mortgage Trust (NYSE:BXMT)
Description: Mortgage REIT associated with the mega P/E firm Blackstone (Market Cap: ~$2B)
Metrics: EPS Growth: 25%, PEG: 1.0, P/E: 10.0, Yield: 10.3%, Payout: 72%
Analysis: BXMT is down -14% in 2016 despite strong revenue and EPS growth as the firm gets lumped in with traditional mREITs. For those who want to know more, Brad Thomas (Seeking Alpha legend) had a great write-up on the company here. I think this baby is getting thrown out with the bathwater and is a steal at today's prices. [WARNING: BXMT reports earnings on 2/16, so please wait for that to happen before you take a position]
Ford Motor Company (NYSE:F)
Description: Major U.S. automaker (Market Cap: ~$50B)
Metrics: EPS Growth: 45%, PEG: 0.6, P/E: 7.1, Yield: 4.9%, Payout: 31%
Analysis: F is down a remarkable -17% in 2016 despite YoY revenue and earnings growth. While there is falling knife potential, low gas prices (which supports truck and SUV sales) along with top and bottom line growth make a buy at today's prices feel like an attractive play over the intermediate term unless there is a recession. [WARNING: F reports earnings on 1/28, so please wait for that to happen before you take a position]
International Paper (NYSE:IP)
Description: Global paper and packaging company based in the U.S. (Market Cap: $14B)
Metrics: EPS Growth: 21%, PEG: 1.4, P/E: 9.0, Dividend Yield: 5.4%, Payout: 75%
Analysis: Another value play for the bold, IP is down -13% in 2016 (and almost -50% in the last year) amid flat revenues and foreign exchange headwinds. However, IP's mid-20s EBITDA margins make this a compelling value play. For those who want to know more, Collective Investment Co. had a good write-up on the company here. Please note that this knife will likely continue to fall, but at these prices there is significant room for improvement and a health dividend to cover you while you wait. [WARNING: IP reports earnings on 2/3, so please wait for that to happen before you take a position]
Sun Life Financial (NYSE:SLF)
Description: Diversified financial services company based in Canada (Market Cap: $17B)
Metrics: EPS Growth: 20%, PEG: 0.7, P/E: 10.7, Dividend Yield: 4.3%, Payout: 36%
Analysis: Down -13% in 2016, SLF is likely oversold as energy market woes and foreign exchange weakness play on Canadian financial services companies. However, boring can be beautiful and I think this stock has been needlessly punished. A hefty dividend payout should also take the sting out of any continued short term trading weakness. [WARNING: SLF reports earnings on ~2/13, so please wait for that to happen before you take a position]
Final Thoughts
Hopefully you have left some cash sitting on the sideline to deploy into the fantastic deals that Mr. Market is offering. I would not take full positions in any of the above mentioned stocks, but ease in as market conditions will likely continue to be rocky through at least the first half of 2016 and better entry points may present themselves. However, at today's prices for these strong value picks offer substantial payoffs in the long run with hefty dividend yields (well covered by earnings) to pay you while you wait.
Disclosure: I am/we are long ALJ, BXMT, F, IP, SLF.
I wrote this article myself, and it expresses my own opinions. I am not receiving compensation for it (other than from Seeking Alpha). I have no business relationship with any company whose stock is mentioned in this article.
Additional disclosure: The author is an amateur who has a history of getting calls both right and wrong with zero predictive power. Trade at your own risk and never rely solely on this author's opinion. Also, as I have no knowledge of your circumstances, goals, and/or portfolio concentration or diversification, readers are expected to complete their own due diligence before purchasing any stocks mentioned or recommended.