Introduction/Financial Summary-Laissez Le Bon Temps Rouler: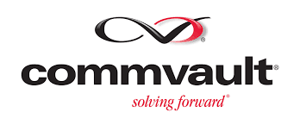 CommVault (NASDAQ:CVLT) reported the results for its December quarter. Simply put, the results were far above expectations and suggested that the company's strategy to restore its growth in the midst of what have been some pretty significant headwinds has made significant progress. Just to briefly reprise the numbers, EPS was $0.28 compared to consensus expectations of $0.20, total revenues were $156 million, a $7 million beat, and software revenue reached $71 million, flat with the prior year but up by 24% sequentially. In essence, almost all of the revenue beat was the result of stronger than anticipated software sales.
Just to drill down a bit, the company continued to spend heavily on sales and marketing although sequential growth in that category was minimal in the quarter. Sales and marketing spend certainly continues to represent the largest single opportunity for margin expansion. Non-GAAP sales and marketing expense was about 53% of non-GAAP revenues. At its prior peak, the company had reported non-GAAP S&M expense of about 43%. The company achieved non-GAAP operating income of about $21 million or a bit more than 13% of non-GAAP revenues. Cash flow from operations was just shy of $16 million or about 10% of revenues. The company has a bit over $400 mil of cash and equivalents equal to about $8.62 per diluted share or a bit less than 24% of the company's current market capitalization.
Some companies give precise guidance, some give hints and some try to do all things at the same time. With PTC (NASDAQ:PTC) for example, it would be hard to miss company expectations with some level of detail. On the other hand, it is often hard to figure out what PEGA's (NASDAQ:PEGA) guidance actually is from their press releases and conference call comments.
And then there's CommVault. The specifics of the statement management made about expectations was that it was comfortable with analyst expectations which would imply little or no sequential growth in software licenses. But management also went on to say that the (sales) funnel had grown significantly during the quarter and that close rates also were climbing and were expected to continue to climb and that there were some enormous deals in its forecast for fiscal Q4 that would move the needle. Most analysts are going to take the first statement and leave their published estimates as they had been. Someone less tied to the conventions of brokerage house research would reasonably be expecting a significant sequential increase in software revenues for the March quarter in the range of 10%-20%. At the mid-point that would boost revenues by $11 million and given the incremental margins on software revenues, it would be reasonable to anticipate that with that kind of revenue beat that the company would earn $0.35-$0.40 per share non-GAAP.
Essentially the same kind of analysis would hold true for expectations for fiscal 2017. Analysts are forecasting 8% growth next year although that is from a current year base estimate that seems likely to be exceeded. Again, if I were looking at the most probable set of expectations based on everything regarding the future that was said on the call, I would probably expect something like $650-$660 million of total revenues compared to current consensus expectations of $628 million, and at that level, I would anticipate that non-GAAP would most probably be expected to reach at least $1.30/share compared to the current consensus EPS forecast of $1.06 with some potential for higher margins that would further increase EPS expectations.
A deeper dive into some interesting waters:
I reviewed some background data regarding CommVault's solutions, its history and its competitive position in a report that was published on this site little more than a week ago and most of what I wrote would not seem in need of emendation. In the wake of this quarter, I will, however, make a couple of comments that seem salient to me in light of what management shared with investors during the course of the conference call.
In particular, management suggested that a significant part of the company's higher than anticipated close rates had to do with turmoil among three of the company's largest competitors namely IBM (NYSE:IBM), Veritas and EMC (NYSE:EMC). As I have recently written regarding IBM and its problems with sales execution, I think I will leave it at that. Veritas is a very troubled company these days. It will soon be private and the PE firm that bought it was able to renegotiate a $1 billion reduction in the purchase price from parent Symantec (NASDAQ:SYMC) just days before the time for the transaction to close. I think one would be surprised if Veritas, under new ownership, didn't make some decisions to maximize short-term profitability and cash flow at the expense of product development and sales capacity. As to EMC, potentially the largest competitor in this space, anecdotal sources have already told me that it is laying off significant sales and support capability even prior to the merger with Dell and it would hardly shock me to hear that Dell itself was laying off individuals it considers to be duplicative. These things are neither surprising or unexpected - the fact that three major competitors are going through internal turmoil simultaneously is a bit of an anomaly and it will not be surprising to see CVLT do better than would otherwise be the case over the next several quarters until its rivals right their ships.
Management talked at some length regarding the cloud and pricing. I don't want to waste time and space for readers by reprising any of the details, but it appears apparent that the company is emerging from the worst of the pricing pressures brought on by its capacity model that was a major headwind as storage efficiency kept a lid on growth in storage capacity. The improvement in pricing is going to be gradual, but it has started, as the percentage of revenue coming from capacity-based contracts dropped 400 basis points this past quarter.
Company management talked about how the expansion of cloud deployments was acting to increase demand for the CVLT Simpana solution due to indexing capabilities that allow users to better locate data as they migrate it into all kinds of clouds. This is not the conventional wisdom and it will be a while, if ever before it is accepted by most analysts.
And the company talked about the GA release of Simpana 11 and continued feature releases serving to boost sales of the prior generation last quarter and to produce very large potential enterprise sales this quarter. Companies like this do rise and fall with product cycles. Revenue growth engendered by a new product cycle will almost surely have a positive impact on software sales for CVLT in FY 2017 and will probably have some impact on sales in the company's fourth quarter.
Valuation/Conclusion - The falling knife has started to reverse directions:
Despite the general ragged market conditions that were experienced today, particularly in the tech area, CVLT shares had a nice pop, rising 16%. But in some ways, they are cheaper now than they were before the earnings release. For one thing, the shares are still 10% below the price they were to start 2016 even with the significant beat in revenues and EPS. And while valuation metrics based on published consensus may be higher than they were when I published my original article last week, I think it's fair to believe that realistically the outlook for the sales of this company, taking into account all that was said on the call, is probably greater by between 5%-10% and the outlook for FY 2017 EPS is at least 20% greater than heretofore based on any kind of reasonable interpretation of management commentary. The company's EV/S is until now around or less than 2X and given the potential operating margin leverage that would readily turn into operating cash flow, it's apparent P/E is far more of a bargain than meets the eye.
Enterprise software companies, in the nature of things, can be lumpy. I have no way of foretelling how the coming quarter will come out for this company. But I think the odds of upside are pretty good and I like the risk reward afforded by this company even in the wake of the stock's pop.
Disclosure: I/we have no positions in any stocks mentioned, and no plans to initiate any positions within the next 72 hours.
I wrote this article myself, and it expresses my own opinions. I am not receiving compensation for it (other than from Seeking Alpha). I have no business relationship with any company whose stock is mentioned in this article.