I have watched my holdings in Silver Wheaton (NYSE:SLW) get sliced by over 40% in value in the last two years. That said, I have been eyeing a buy to add-on to holdings if I can't get the right price, and $10 seems to be the level I would really want to pull the trigger and hard. It is tough still to watch the pain. As I have been pretty clear in recent months, no one should be surprised by the recent performance of precious metals stocks given the performance of the underlying commodities. As a shareholder, I have watched my holdings in I have looked at Silver Wheaton from several different angles as you may recall in prior articles. Although silver 'could' go lower, I truly do not see much downside in silver left and think that when prices revert back toward the mean, Silver Wheaton will move enormously higher. It is more of a question of time. It is also a question of what the company does as it waits for the rebound. It could be months or years. I don't know. The waiting game has driven some mad, but patience is a virtue. But even in light of this prolonged sell-off, its activity matters.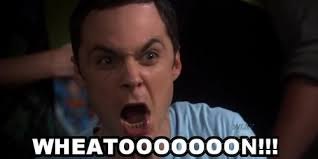 Source: Italiansubs.net
As you are aware, I have been analyzing the company and closely scrutinizing every deal it makes. Interestingly, after a mostly calm 2015, the company started making some huge bets on the future. Today I want to discuss what we just learned late last night about the company's latest move. We learned that one of the company's subsidiaries, Silver Wheaton Caymans Ltd. has signed a nonbinding term sheet with Panoro Minerals Ltd. and its wholly owned subsidiary Cordillera Copper Ltd. to enter into an early deposit precious metals purchase agreement for the Cotabambas project located in Peru.
Let me first talk about the project in Peru, briefly. The Cotabambas Deposit has been systematically explored since 1995. Data from a September 22, 2015 assessment of the Cotabambas project has Indicated Mineral Resources of 117.1 million tons at average grades of 0.42% copper, 0.23 g/t gold, and 2.74 g/t silver comprising contained metal of 1.09 billion pounds of copper, 0.86 million ounces gold, and 10.3 million ounces silver. Over the 19-year mine life, estimated payable metal is approximately 2.6 billion pounds of copper, 1.6 million ounces of gold, and 17.3 million ounces of silver produced at a cash cost of $1.22 per pound of copper.
As far as the deposit agreement is concerned, this is where things get interesting. Upon entering into the deal Silver Wheaton will be able to purchase 100% of the silver production and 25% of the gold production from the Cotabambas project until 90 million silver equivalent ounces attributable to Silver Wheaton have been produced, at which point the stream would drop to 66.67% of silver production and 16.67% of gold production for the life of mine. Now how much is this going to cost?
Well, as part of the agreement Silver Wheaton will pay a total cash consideration of $140 million plus an ongoing production payment which will be the lesser amount of one of the following options. First, either $5.90 for each silver ounce and $450 for each gold ounce, both of which are subject to a 1% annual inflation adjustment starting in the fourth year after the completion test is satisfied. Second, if by some terrible circumstance this occurs and metals fall of a cliff price wise, Silver Wheaton will pay the prevailing market price.
So when will things be underway? Well, according to the releases "once certain conditions have been met", those are unclear, Silver Wheaton will advance $14 million to Panoro, spread over up to nine years. Then following the delivery related documentation, receipt of permits and construction getting going, then Silver Wheaton has a choice. It can either advance the remaining deposit or elect to terminate the agreement. Let's say Silver Wheaton decided to back out. If this is the case, Silver Wheaton will be entitled to a return of the portion of the $14 million, but $2 million will be non-refundable. Further, until January 1, 2020, Panoro has a one-time option to repurchase 50% of the precious metals stream an amount based on a calculated rate of return for Silver Wheaton.
The news is strong. It is a good deal for Silver Wheaton. It is a fantastic deal if metals rebound even 10-20% from here. But look, if silver plummets to say $7 an ounce for the next 10 years, then we will say this was a terrible move. But if silver prices rebound above $20, the deal is genius. I err on the side that silver prices will move higher longer-term. The dollar will eventually weaken longer-term and continue its long death spiral. The fact is that this move benefits shareholders in two ways. First, it leads to the company likely upgrading its production guidance as a result of this streaming acquisition. Secondly, we have to remember the Silver Wheaton dividend policy. The company has a dividend policy of paying out 20% of its cash flow. Because this deal will immediately eventually benefit cash flow in later years, the acquisition is likely to lead increased dividends, even in a flat commodity price environment.
What do you think? Do you like the deal? Where do you see silver going? Are you a buyer or seller at current levels? Let the community know below.
Note from the author: Christopher F. Davis has been a leading contributor with Seeking Alpha since early 2012. If you like his material and want to see more, scroll to the top of the article and hit "follow." He also writes a lot of "breaking" articles, which are time-sensitive, actionable investing ideas. If you would like to be among the first to be updated, be sure to check the box for "Real-time alerts on this author" under "Follow."
Disclosure: I am/we are long SLW.
I wrote this article myself, and it expresses my own opinions. I am not receiving compensation for it (other than from Seeking Alpha). I have no business relationship with any company whose stock is mentioned in this article.