by Howard Jay Klein
"Big mouthfuls often choke…" -- Old Italian proverb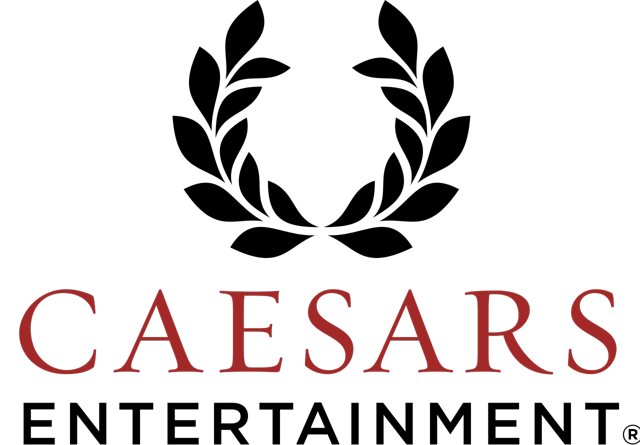 Every day the news seems to be getting worse for Caesars (NASDAQ:CZR) as it attempts to paddle it's leaking canoe through the roaring rushes of a bankruptcy river of no return. Last week, reports surfaced that Richard Davis, former Watergate prosecutor, who is the court-appointed examiner hired last March to investigate whether Caesars and its private equity owners had acted improperly in pre-bankruptcy asset transfers, had allegedly uncovered evidence of just such questionable transactions. Was there self-dealing and other sundry sins here? We won't know for certain until the report is made public next month.
The Davis report is believed to raise serious questions about the giant three card monte shuffle Caesars and it's private equity financial engineers, Apollo Global and TPG, created what has been characterized as a "Good Caesars and a bad Caesars." The effect of the deal was presumably to stick it to junior note holders to generate enough cash to keep senior lenders as whole as possible. We will see. According to our sources the report could recommend anything from a fatter restitution deal than the $1.8 billion already offered by the company to junior lenders, all the way up to triggering an involuntary Chapter 7 bankruptcy which could take management's REIT rescue plan down the tubes.
Last week the U.S. bankruptcy judge overseeing the Caesars case pushed open the door to dismissing the company's bankruptcy case unless the parties agree on what or what not to make public from the Davis report.
If Caesars presses the court to seal it, Judge Benjamin Goldgar said he might dismiss the case or convert it from a Chapter 11 reorganization to a Chapter 7 liquidation, which would in effect, wipe away any residual hope of management for their plan to go effective. An angry judge fulminated at Caesars call for sealing. "You can't have a bankruptcy process dependent on an examiner's report on the theory that the report will then allow everyone to walk away smiling and holding hands and then object to it being released," he scolded. That would be a hoot," said Judge Goldgar.
He did agree to allow a redacted version of the report to be filed along with the public summary by the February deadline, but instructed examiner Davis to establish a procedure to eventually release the full report.
This bodes ominous for Caesars, Apollo and TPG. Should it confirm junior bondholders assertions that the asset transfers were a deliberate exercise in financial engineering to gain support from first-lien note holders at the expense of junior holders, the judge could indeed vacate the Caesars plan and order a Chapter 7 liquidation. In their lawsuits, junior lenders have asked the court to grant them 60% of Caesars.
If that happens, is there a play for investors in this mess?
The question for investors here is: Are there any possible ways of playing this possible mess for people with a modest risk profile? Both as a former Caesars executive back in the day with many ties to this once great company, as well as an observer of the chaotic mess it has endured after the private equity buyout of 2008, I've studied the facts I can glean, and attempted to see what if any, opportunities for investors can bring cash out of chaos.
Buying residual Caesars equity: Stay clear
Currently priced at $6.12, Caesars equity trades around 787,000 shares a day, largely by long shot bettors that it can re-emerge post bankruptcy with enough of its asset base in tact with $10 billion cut from its debt and its realty spun off to a REIT. This the theory goes, can shrink operating losses and turn them into EBITDA gains that would produce a big upside from its current "bargain" prices. As I've written on SA before Caesars finally filed for Chapter 11, I had great faith in many of its assets. Its iconic brand name, its handful of great properties, its potential move into Asia (albeit as a guest very late to the party).
However, since then, seeing how its management and private equity partners have structured a post-bankruptcy deal around a REIT spin off, I lost all faith in the potential of its equity. It appears to be no nearer to solving the core problems that sparked it's plunge into bankruptcy, namely too many properties still in the regional portfolio, chancy investments in Las Vegas like the LINQ and The Cromwell boutique hotel and its foray into online casino gaming which may have a future but which at the moment, is little more than a diversion.
So analyzing its business here, I'm bearish on the equity and say it's a pass.
The bonds
While I was a senior executive at presidential candidate Donald Trump's Atlantic City Taj Mahal, I was one of a four man team that led the property out of its bankruptcy and in the process recognized that the junior notes had plunged enormously, far beyond what I saw on the firing line every day as an operating executive. We were moving the property into becoming a solid, market leading performer and I along with other executives expressed faith in our own strategy by buying those distressed bonds. We were in good company: Both Carl Ican and Wilbur Ross, two notable bond undertakers, had done the same and cleaned up. I did fine, enough to make respectable contributions to my kids college funds. I became a believer in the potential of distressed bonds-provided you understood the true value of the assets they represented. There is value here but at what price? I've learned that both Apollo Global and TPG some time back have converted some of their equity to the bonds and are presumably up 20%, taking some of the sting out of the red hot sunburn they're facing on the total bankruptcy.
My own view at the moment is that the bonds have big money already priced in and there is not much upside for a move there at the moment.
A better, lower risk way to take a shot at Caesars: Oaktree Capital Management
Oaktree, along with Appaloosa and Elliot Management, are major hedge fund litigants among the second-lien Caesars note holders. They can't feel anything but elation at the judge's anger last week when he learned of Caesars request that the examiner's report be sealed. Oaktree's units are publicly traded and as such represent a tangential potential, and low risk way to play the Caesars bankruptcy:
Oaktree Capital Group (NYSE:OAK)
Price at writing: $42.80
52 week range: $38.66--$57.07
P/E (ttm): 23.54
EPS: $1.82
Dividend and yield: $1.60 (7.76%)
1)The company manages over $100 billion in assets as of the end of Q3 down 3% for the quarter rising out of market value declines, but up 8% y/o/y on new capital commitments to closed-end funds.
2) Adjusted net income declined $20.6 million or $0.11 per Class A unit in Q3 on lower incentive income, investment income and fee-related income.
The Los Angeles headquartered fund is headed by Jay Wintrob and billionaire Howard Marks, both blooded hedge fund veterans in among other things, spotting distressed securities early and producing strong returns. The public trading of their units provides a tangential, but fairly low risk play for small investors to participate in a run-up of Oaktree units if the examiner report reveals improper self-dealing by Caesars. "Even in a giant ocean like Oaktree managing $100 billion, a favorable ruling on their Caesars holdings could move their unit prices nicely. Especially if they, and their co-litigants do wind up with effective control of the company," said one former colleague familiar with the bankruptcy case.
Oaktree is part of the litigant group which has asked the judge to give them 60% of Caesars in a post bankruptcy situation, hence control. Other colleagues in the gaming legal community who agreed its anybody's guess what happens next legally, but concurred that if, repeat if, the examiner report goes hard on the Caesars asset shuffle," there is a real life scenario that the lenders could very well wind up controlling the company emerged from bankruptcy. And if that happened, whether ending in a new IPO downstream, or a liquidation, they'll make out like bandits," one gaming attorney told me, adding, "any and all equity holders in that scenario will leave with an empty tin cup -- as is the case in most all bankruptcies."
There was a time I believed that equity holders in Caesars could potentially have something left on the table for them, but I've since concluded it can no longer be the case after pouring through the public papers on the lawsuits.
Conversely, if the court rules against the litigants and urges all parties toward a harmonious number for the junior lenders that gets Oaktree a larger recovery, the worse case is that investors in its units get a fairly priced hedge fund, regardless of its so-so Q3 numbers. The fund's core business is solid and appears to be holding up against the current market turmoil. Our point is that the echo impact of a favorable ruling by the court could move Oaktree unit prices smartly north as the prospect of its becoming an owner of a chunk of a post bankruptcy Caesars, a company generating over $8 billion in annual revenues.
To us it appears a practical first step to play the Caesars bankruptcy and position investors to cash out again if and when another restructuring down the road becomes the final design for a new company.
About the author: Howard Jay Klein is a 25 year c-level casino industry veteran and consultant, having held top positions in major companies like Caesars, Ballys and Trump Taj Mahal. He is the author of Mastering the Art of Casino Management.
Disclosure: I/we have no positions in any stocks mentioned, and no plans to initiate any positions within the next 72 hours.
I wrote this article myself, and it expresses my own opinions. I am not receiving compensation for it (other than from Seeking Alpha). I have no business relationship with any company whose stock is mentioned in this article.