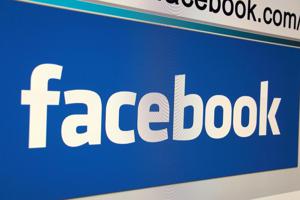 Facebook (NASDAQ:FB) can be considered the best story in the global internet and media space because the company has several drivers working in favor of the story. First, the company's core social network segment continues to gain traction in both monetization and engagement in the developed market, while developing markets such as ASEAN could potentially deliver multi-year upside driven by rising ad spending on the back of a growing consumer base. Second, online video, mobile messenger, virtual reality and financial services each has the potential of surpassing the company's existing social networking segment, giving investors plenty of long-term options when it comes to the future growth of the firm. Despite FB's lack of presence in China, the company can still monetize ex-China geographies in social networking, online video, mobile messenger/services and VR. I reiterate my bullish view on the stock.
I was bullish on FB ahead of the earnings (see - Facebook: Bullish Ahead Of The Print) and the company certainly did not disappoint. Q4 earnings were solid across the board with revenue of $5.84b, +52% y/y, and EPS of $0.79 both beat consensus driven by mobile, which now accounts for 80% of the company's total ad revenue. Payment revenue was down -21% due to the weakness in PC games but I expect this segment to become one of the most attractive segments in FB's product portfolio once mobile messenger and O2O take off. Looking at the read-through from Asia, where Tencent's (OTCPK:TCEHY) Webank is valued at $5.5b, I see FB's payment platform to be very similar to be a good foundation for the company to eventually enter internet finance. FB already allows P2P money transfer and I believe this could gradually expand to P2P lending, online payment, financial services and/or mobile payment.
MAU growth of 14% and DAU growth of 17% remains the best in class and the 65% engagement level can be the envy of many social media platforms. Mobile-only MAU of 823m reinforces the view that FB's mobile monetization capability still has attractive upside in the near term as FB leverages its sticky network and heavily engaged platform.
Video, mobile messenger and VR are likely the key drivers for FB's near-term expansion beyond social networking.
Signs of FB taking further ad dollar share from traditional media were evident from the 100mn hours of videos consumed on FB daily highlighting its position as a key platform for media consumption. This could potentially allow FB to venture into broadcasting and jump-start its SVOD service that never gained much traction in its earlier days. However, I believe this time is different given that FB has more engaged users on its platform and the cord-cutting trend favors engaged digital platform with a broad and massive user base.
On mobile messenger, WhatsApp finished the year with close to 1bn MAUs and the decision to make the platform a free one is important in that it shows FB is serious about keeping WhatsApp as an alternative to its own FB Messenger. WhatsApp could potentially address a large user base that FB may not reach and it is an essential vehicle for user monetization through mobile payment or mobile services centered on on-demand services. In short, I see plenty of opportunities to monetize WhatsApp.
On VR, FB certainly reached an important milestone with the launch of Oculus that could further reinforce FB users' engagement level on the platform. In my view, VR is the next major computing platform but the social element is equally important where the user can be fully immersed in the virtual world and such interaction is taking social networking to the next level. FB is well positioned for this trend with the Oculus headset and the upcoming VR controller that is scheduled to roll out later this year.
Disclosure: I/we have no positions in any stocks mentioned, and no plans to initiate any positions within the next 72 hours.
I wrote this article myself, and it expresses my own opinions. I am not receiving compensation for it (other than from Seeking Alpha). I have no business relationship with any company whose stock is mentioned in this article.