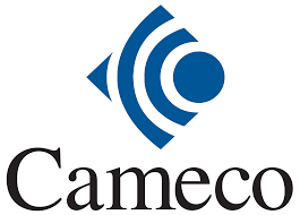 Commodity prices have taken a hit since the start of this year amid concerns over global economic growth. The slowdown in China has played a major role in this sell-off, which doesn't come as a surprise given the country's appetite for raw materials. The sell-off in commodities has pushed mining stocks to multi-year low levels. Cameco (NYSE:CCJ) is also trading close to multi-year low levels, however, so far this year, the company's shares have fallen only 6.5%. This is not a significant drop when compared to the sharp pullback we have seen in some of the major mining stocks. The reason for CCJ's resilience is the positive outlook for the uranium market.
Unlike many of the other commodities, the outlook for uranium is bullish due to anticipated supply deficit that will be caused by years of under investment in the sector due to depressed prices. Uranium prices were crushed after the Fukushima nuclear power plant disaster in 2011, which led to Japan shutting down all of its nuclear reactors. Until the Abe government came to power, the future of nuclear energy looked bleak. Despite divided public opinion, the Japanese government has been restarting nuclear reactors after safety check and sees nuclear as an important part of the country's energy mix.
Going forward though, Japan is not going to be the key driver of uranium demand. It will be China and India. Indeed, it is anticipated long-term demand from these countries that has led to the bullish outlook for uranium prices. Prices though have struggled to take off. And the major reason for this is lack of long-term contracting activity. Utilities have shied away from long-term contract even though majority of them are seeing their contracts (signed in the period between 2005 and 2007) expire. According to Cantor Fitzgerald Canada Research, between 15% and 20% of global requirements for uranium by utilities are uncovered by the end of 2016. Utilities have been sitting on the sidelines in the hope that prices will fall further before they can enter into long-term contracts, a strategy I have said before could backfire. The strategy could backfire because we are likely to have a situation where several utilities enter into long-term contracting in a short period of time, leading to sharp increase in prices.
During the current sell-off in the commodities market, uranium prices have remained stable. Prices are currently hovering just under $35 per pound, which is close to the levels they had been in 2015. And this is mainly because of the long-term outlook for uranium, which is robust than most other commodities due to demand and supply fundamentals. As I had noted in my article a few months ago, citing Cantor Fitzgerald, the uranium market fundamentals are expected to start improving by the end of 2018, however, prices could start rebounding much before that.
Coming to Cameco, the company is well-positioned to capitalize on a rebound in uranium prices. Firstly, the company has commitments until 2018 therefore, it is in a position to sit back and wait for utilities to return to the market. As I discussed in an article last year, the tax issue is already priced into the CCJ shares. If the issue is resolved in favor of CCJ then we could see an even sharper rebound in the stock. In the near-term though, CCJ could remain rangebound. Having said that, CCJ remains shielded from the current negative sentiment on mining stocks. The company's fourth-quarter results are expected to be weak, with revenue expected to come in at $806.43 million. The consensus forecast for the current quarter is $661.61 million in revenue. However, for the full year, CCJ is expected to show some revenue growth.
I continue to believe that sitting on the sidelines and waiting for uranium prices to rebound before taking a position in CCJ could turn out to be a wrong strategy. This is because the recovery in prices and CCJ shares will be steep.
Disclosure: I am/we are long CCJ.
I wrote this article myself, and it expresses my own opinions. I am not receiving compensation for it (other than from Seeking Alpha). I have no business relationship with any company whose stock is mentioned in this article.