Capstead Mortgage (NYSE:CMO) is rising today on a better-than-expected report last night. On paper, I continue to support their diversified theme. When I first covered the stock in the fall of 2014, I discussed how Capstead Mortgage was one of the most stable of the mREIT stocks in the last few years. That has since changed and I recently suggested it might be time to abandon ship after the company sliced its dividend payout. Generally, competitor CYS Investments (NYSE:CYS) is the first to report earnings in the mREIT sector, but with Capstead having been released first, we will use their results as our benchmark this earnings season.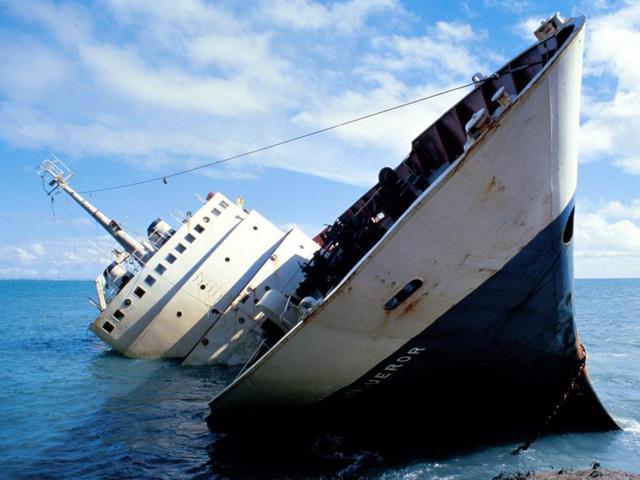 Click to enlarge
Source: manofdepravity.com
Before delving into the numbers, the reason I had been so sour on that name is because it was just sad quite frankly to see a once stable company like Capstead fall from grace. After such a strong Q1 relative to the sector, the company did an about face in Q2, hit by prepayments, and had a rather abysmal Q3. In Q4, perhaps expectations were too low, but the company did better than I thought it would. That said, it is still a fragile sector. Here in Q4, the company beat consensus estimates on the top and bottom lines. Capstead reported net income of just $28.4 million or $0.26 per share compared to net income of 21.1 million or $0.18 per share in Q3 2015 and $24.9 million or $0.22 per share for Q2 2015. So this is a positive, and it beat my expectation of $0.25, and beat analysts' consensus by $0.02. I felt the tough climate for mREITs would continue into Q4, but I predicted on many occasions that prepayments would subside into year-end. So let's dig a little deeper.
As you know there are some key metrics we have to watch every quarter. They are the lifeblood of the company and the stock performance really. Specifically, these are most importantly the book value, net interest rate spread and constant prepayment rate. Well, book value declined once again and more than I thought it would. I expected a 1%-2% decline. This was given the sector's movement in conjunction with the fact that book value for this company has always been stable. It fell far more than I anticipated. It fell $0.54. Friends, this is a 5.4% decline from the $11.96 to start the quarter. For this once stable company in terms of book value, this is a sizable decline. Ouch. It has joined other companies in seeing sizable drops, and as of know, the stability is dead. It is gone. Even with today's pop, the stock at $8.80 now trades at a 26% discount-to-book. That is by far the largest discount in recent history for this name. Let's not forget that just one year ago, it traded at a premium-to-book because of its reliability. Talk about a disaster.
How about that net interest rate spread and yes, the critical constant prepayment rate? Unlike in Q1, which saw the net interest rate spread improved whereas other competitors saw their spreads narrow, Capstead succumbed to the pressure on this metric in Q2. Then in Q3 there was further pressure. However, it turned around in Q4. The total average financing spread rose 16 basis points to 0.90%. While that is welcome news, it is still down heavily year-over-year from the 1.10% in Q4 2014. But why did the spread move so much?
Well once again, it was because of the constant prepayment rate. I had predicted that prepayments would subside in Q3 and Q4, and in some cases it fell in Q3 for mREITs, and in others, like Capstead's, it rose. Let me be crystal clear. The constant prepayment rate has been way too high for this company. In Q1, it was 16.66%. In Q2, it skyrocketed to 22%; in Q3 it rose even more to 23.2%. A company that relies on interest income can't survive with a rate like this. With more and more prepayments, the company loses out on interest income. Prepayments have been devastating the sector, and they are crushing Capstead. That said, with the rise in the financing spread you may have guessed it, but the constant prepayment rate eased in Q4. In fact, it fell to 19.62%. It is still a disgustingly high rate, but it is now moving in the right direction in line with my predictions.
Capstead had been a winner. However it had about three quarters in a row where the key metrics were terrible. The once stable book value continues to decline with force. It was a good quarter, no doubt. The best since Q1 2015. Still, there is little confidence. The stock has gone from trading at a premium to trading at a large discount. In fact, the discount is higher than I have ever seen it since I began following this company and this is the third quarter in a row that I can make that statement. The entire sector has been atrocious. When the dividend was cut, I questioned whether it was time to abandon ship. It had been taking on water. The good news is in this quarter, the company earned its dividend, saw key metrics improve on most fronts and gave investors a reason to buy. It's been a disaster, but those who have been patient may start to see the virtues of their perseverance. From a broader standpoint, the company has set the bar rather high for mREITs this quarter, at least from an expectations standpoint.
Note from the author: Christopher F. Davis has been a leading contributor with Seeking Alpha since early 2012. If you like his material and want to see more, scroll to the top of the article and hit "follow." He also writes a lot of "breaking" articles that are time sensitive. If you would like to be among the first to be updated, be sure to check the box for "Real-time alerts on this author" under "Follow."
Disclosure: I/we have no positions in any stocks mentioned, and no plans to initiate any positions within the next 72 hours.
I wrote this article myself, and it expresses my own opinions. I am not receiving compensation for it (other than from Seeking Alpha). I have no business relationship with any company whose stock is mentioned in this article.