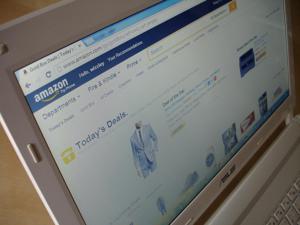 While most of the mainstream financial media will be focused on Amazon's (NASDAQ:AMZN) earnings report tonight (for good reason, given that Amazon could have the best business model of the 21st Century), Microsoft (NASDAQ:MSFT) will report their fiscal Q2 2016 financial results after the bell.
No question many of the 1990's technology growth giants have struggled with the post-PC world, and Microsoft did too, until the first quarter 2013, when with the quarterly earnings release Microsoft and ValueAct announced that ValueAct has taken a 1% position in the giant, and the stock has never looked back. (MSFT was trading around $25 per share at that time, the stock jumped $3 on the news, Rick Sherlund immediately came out and downgraded the stock that night or the next day saying nothing had changed, and three years later the stock is trading at $51, up 20% in 2015, with the SP 500 returning just 1.38% last year.)
Street consensus for this evening results are expecting $0.71 in earnings per share on $25.26 billion in revenue for expected year-over-year declines of -9% and -5%, respectively.
When Microsoft reported Q2 2015 earnings in January 2015, the stock was trading in the mid to high $40s and immediately fell to $40 per share and then spent February through August 2015 basing between $40 - $46 only to end 2015 near $55 per share.
Consensus for the March 2016 quarter (fiscal Q3) are $0.66 and $22.33 billion for expected y/y growth of +11% and +3%. Some might think that is a little aggressive, but I'm focused on the fiscal 2016 estimates of $2.75 and $95 billion which is expected 12% growth on a 1% decline in revenue.
Like all the multi-nationals, the strong dollar has been a negative 5% - 7% drag on Microsoft's topline, so gauge the stated revenue growth accordingly.
Here are some earlier articles on Microsoft from October 2014 and then April 2014.
Valuation: Ultimately, Microsoft is thought to be one of the Top 3 Cloud beneficiaries with Amazon ranked No. 1, Microsoft ranked No. 2, and Google (Alphabet or whatever the name of the stock is today) ranked No. 3.
Given that, Microsoft's 20(x) multiple for expected 13% - 15% growth from fiscal 2016-2018 isn't too shabby. The 15(x) cash flow valuation isn't that appealing but Microsoft has $100 billion in cash (just about all overseas) and is generating $18 to $23 billion in annual free cash flow.
If you are a believer in the Cloud and Cloud migration, Microsoft is very much a long-term winner. Waiting for the right valuation metric to buy the stock might not serve you too well.
Technically, Microsoft traded right up to its January 2000 high of $53.81 in late 2016, traded through it, and then has dropped back below. All-time highs like that can be formidable resistance - I think what we want to see is a heavy volume trade in the stock through $54 - $55 and then I think that technicians would call that a true breakout.
To be explicit, I don't have an idea whether that will happen tonight, or tomorrow after earnings.
If Microsoft does sell off into the mid $40s after earnings, I expect more will be added to client accounts.
Conclusion: This analysis is a not a trading call around the stock for tonight, but I do believe Microsoft is a longer-term beneficiary of the Cloud migration, thus any weakness should be bought.
A heavy-volume trade through $53.81, $54 and $55 and the stock will likely continue to trade much higher.
Here was the write-up for Microsoft's Q1 2016 quarter and the point was made about Microsoft's cash position and so much of it being held overseas. This is probably one of the reasons Microsoft has increased their long-term debt from $10 to $30 billion in the last few years to supplement the dividend and share repurchase plan.
You would have to believe in the tooth fairy given the political rhetoric, but real tax reform in the US could mean a 10% - 15% pop overnight in Microsoft as well as a plethora of cash-heavy multinational, large-caps just from the ability to bring home that cash in a tax-effective manner.
Microsoft has $99.5 billion in cash and short-term investments as of 9/30/15, and that grows $3 - $5 billion each quarter, and management really has to keep it overseas to avoid penalizing shareholders from repatriation.
Somehow, some way, eventually that will have to be remedied.
Disclosure: I am/we are long MSFT, AMZN, GOOGL, GOOG.
I wrote this article myself, and it expresses my own opinions. I am not receiving compensation for it (other than from Seeking Alpha). I have no business relationship with any company whose stock is mentioned in this article.