In the fourth quarter of 2015, Apple (NASDAQ:AAPL) sold 74.8 million iPhones, which is a record. Despite that, some people are clamoring that the iPhone is dying because iPhone sales have shown an inclination to slow down. However, this is not an established trend yet. The billion dollar question is could this become an established trend going forward?
Gizmodo said iPhone sales have "finally stalled," while Phys.org raised the question if it's the end of an era. Fellow SA contributor Paulo Santos argued that Apple could have serious problems. Without trying to find evidence to support the argument that iPhone sales have "finally stalled," some investors are relentlessly selling Apple stock.
Apple Secretly Making iPhones VR-Supported?
During the company's earnings call, Apple CEO Tim Cook expressed his optimism on VR (virtual reality). He said:
In terms of VR, I don't think it's a niche. It's really cool and has some interesting applications.
Although Tim Cook didn't confirm that Apple is making iPhones VR-supported, Apple's recent acquisitions in the VR space indicate that it will bundle VR-related features with the future versions of iPhone. Daniel Ives of FBR & Co. believes Apple might become "very aggressive" in developing technologies related to VR (virtual reality) and AR (augmented reality) this year.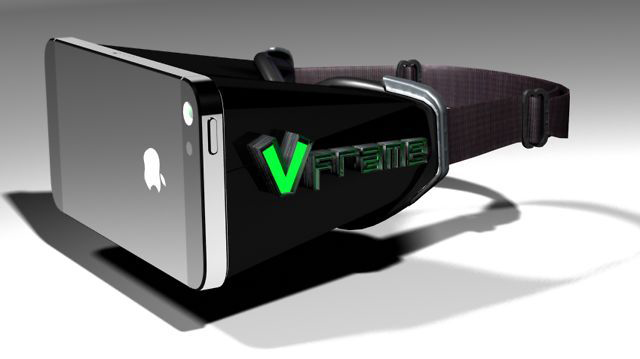 Image Credit: Bit Rebels
I believe there is enough evidence to support the argument that Apple is secretly working on embedding VR in next generation iPhones. Earlier this month, Apple acquired Emotient Inc., a startup that uses AI (artificial intelligence) to read people's emotions by analyzing facial expressions. In November last year, Apple purchased Faceshift, a startup that develops motion capture technologies. In May last year, Apple acquired Metaio, a startup that develops AR technologies.
The acquisitions are indicative of the fact that Apple is taking VR, AR and AI seriously. Further, Apple has a strong IP (intellectual property) portfolio in the field of augmented reality. With 68% of Apple's revenues coming from iPhone, its flagship product, in the most recent quarter, I am sure its recent acquisitions and IP portfolio will be used in developing the next generation of the product.
And Making VR-Supported iPhones Makes Perfect Sense ...
Today, as immersive computing starts to take shape, and is touted as the next big thing after the Internet of Things, Apple's VR initiative assumes greater importance. So, what exactly is immersive computing? It actually means immersion into virtual reality. In an immersive computing environment, a user remains surrounded by digital images that create a feeling of staying in the physical world. HP (NYSE:HPQ) (NYSE:HPE) calls it blended reality and developed the Sprout platform for bringing immersive computing to consumers. I believe this is the right time for Apple to jump on the VR bandwagon by launching VR-supported iPhones. But what new features such iPhones could offer customers?
Tech Insider speculated very well on how Apple could use the technologies developed by Emotient, its most recent acquisition. For example, the technologies could be used in analyzing health and fitness, predicting what app should be used, tracking down photos, exploiting the iAd platform more efficiently etc. Tomorrow's iPhones are expected to be loaded with such features.
Apple Has Serious Problems? Perhaps Not …
Paulo Santos said in his recent article on Apple that he expects Apple's stock to underperform the market for a prolonged period of time. He believes there is no reason to be optimistic on Apple right now. However, I believe investors shouldn't be overly pessimistic on Apple. It is well known that when Apple prepares itself to deliver innovative features, it maintains total secrecy.
Microsoft (NASDAQ:MSFT) believes immersive computing will make the Internet of Things far more relevant to enterprises. I would recommend watching this video to learn how it's becoming relevant to enterprises. Since immersive computing is on the verge of becoming a reality, I believe VR-supported iPhones will appear sooner than expected.
Conclusion
I believe iPhones will never become a thing of past. Apple will continue to make changes to the iPhone so as to improve the device. Not only iPhones, I believe smartphones are here to stay as well, very much like televisions. The belief that the iPhone is dying is a myth.
Disclosure: I am/we are long AAPL.
I wrote this article myself, and it expresses my own opinions. I am not receiving compensation for it (other than from Seeking Alpha). I have no business relationship with any company whose stock is mentioned in this article.