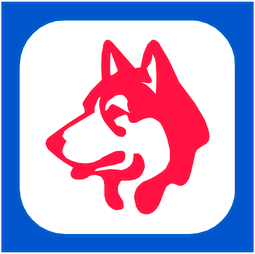 To say Husky Energy (OTCPK:HUSKF) has been an underperformer the past few years would be a drastic understatement. As one of Canada's largest integrated energy companies there is no question that they will survive the massive collapse in oil, it is just a matter of time before oil rebounds and once it does Husky will absolutely soar. Husky has dropped -62% from the peak in 2014 right before oils massive decline, they also cut their huge dividend entirely because of their lack of cash flow from the lower oil prices, the stock responded by dropping even further. If you're a bull on oil, then look no further than Husky.
Husky Energy shifts focus to weathering the storm
Husky has been hurting at oil in the 30's, there was no choice but to slash the dividend entirely since they could no longer generate enough free cash flow to sustain it, their focus is now on breaking even. Most income investors have already left the stock by now and exaggerated the decline of Husky. Husky has a plan in 2016 that will allow them to survive in $30 oil. After the dividend cut, Husky is cutting capital spending from the $3 billion range to the $2.2 billion range. Husky is postponing a lot of its oil drilling operations on the west coast and is cutting expected production to the 330,000-360,000 barrels per day range to a 310,000-340,000 range. Despite the slowdown in production, Husky announced that they will not be suspending any large heavy oil projects. Husky's main goal right now is surviving the oil crisis that we're seeing, I believe we have already reached the bottom at last week's $27.56 as there was a massive intraday rally that triggered a large four day rally back to $33.62. If oil can break through the previous support level of the $45-50 range then I believe that oil will be able to use that range as a support level when attempting to rebound back to $100 oil. When this happens Husky shareholders will benefit greatly from their patience through the toughest of times.
Balance sheet shows Husky will survive and live to see $100 oil
Although not a popular choice for shareholders, the dividend cut is allowing Husky to keep its finances from getting out of hand like most of the companies on the oil patch. A lot of smaller companies are digging themselves into a deeper hole of debt and will soon go bankrupt. Husky will be fine, they also announced the possibility of liquidating its oil assets in order to keep its debt to maintainable levels. While I do not believe that we will stay at such low oil prices for a long time, you can feel comfortable knowing that oil is close to a bottom and when it rises again Husky has the potential to double or even triple depending on how fast oil will rally.
What about if oil stays lower for longer?
What if I'm wrong? What if oil doesn't rally and it stays in the 30's for a long time or if it drops to the most pessimistic analyst's target prices of oil in the teens? In this worst case scenario I still do not see Husky going bankrupt, they have many assets to sell and will continue taking measures to ensure the debt loads are kept down and that they can break even. In the short term, if this happens the stock will definitely take a hit and you would be looking at a huge capital loss, however if you're a long term investor with a five year horizon then there is no way that oil stays this low until then. You would be buying shares at a historical low and will reap the rewards once Husky starts paying dividends again. The next quarterly earnings release is coming up in a few weeks, analysts have low expectations and we will see how Husky is surviving. In the previous quarter, Husky reported a $4 billion loss to go along with a massive layoff of 1,400 job cuts. If you're an investor looking to play the oil rebound then Husky is for you as the upside potential is massive and at these levels there may not be much downside left as the dividend is cut and most investors have already fled from the energy sector as a whole. For the average investor I would stay away from Husky for now as it is extremely sensitive to oil price fluctuations and may result in a quick capital loss with no dividend to show for it. The safer pick would be a giant like Suncor Energy (NYSE:SU) which will pay its dividend through thick and thin.
Disclosure: I am/we are long SU.
I wrote this article myself, and it expresses my own opinions. I am not receiving compensation for it (other than from Seeking Alpha). I have no business relationship with any company whose stock is mentioned in this article.
Editor's Note: This article discusses one or more securities that do not trade on a major U.S. exchange. Please be aware of the risks associated with these stocks.