MasterCard (NYSE:MA) is a company that everyone in America probably knows, and most people in developed nations are likely familiar with. It is a simply a global enterprise. I regularly use a MasterCard. The business model has been absolutely stellar and has only improved over the years as consumers have moved away from physical assets and cash for purchases, to more electronic means. It's a simple model really. Charge retailers a fee for every transaction, charge interest on purchases for the consumer. Offer rewards programs to lure in customers and keep them using the card. Of course on a larger scale the model is dependent on consumer activity. And one thing is certain; consumers continue to spend. I will also add that even if the economy is weak, families will continue to routinely pay bills electronically, shop for necessities, etc. Today MasterCard is trading at 25 times earnings is down 5 points from where I recommended it at $90 a share. Thus, I wanted to check in on the name to see if this is a rare buying opportunity, or if there are performance concerns.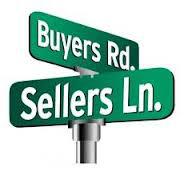 Source: Thinkstock.com
The best way to do this is to examine the key metrics of the company and just this morning the company announced its Q4 2015 results. Once again, I am impressed because the results indicate that the company will continue its slow but reliable growth. Net revenue for the quarter came in at $2.5 billion, a 4% increase over Q4 2014. However, due to currency changes, and a stronger dollar, it may not be directly comparable of course. Thus if we control for currency and look at things on a constant dollar basis, the company actually saw a 9% increase in revenues. This was primarily due to a 12% jump in gross dollar volume and a 12% increase in processed transactions to approximately 13.0 billion. Wow. Further, global purchasing volumes rose another 12% to over $880 billion year-over-year.
While revenues were up they missed expectations very slightly by $90 million. That said, expenses were higher year-over-year versus last year. Total operating expenses as reported were actually up 1% year-over-year. However, as I did above for revenues, we really have to consider currency changes. When we adjust for changes in currency, we see operating expenses were up almost 4%. This rise led to total operating expenses that were $1.4 billion for several reasons. The increase was a result of the company making continued investments to support strategic initiatives, such as international expansion, as well as the impact of acquisitions, which contributed 4 percentage points of the constant currency growth. This was of course offset by ongoing cost management initiatives. All of this led to operating income increasing 9% as reported. However it was up a whopping 17% currency adjusted year-over-year. Operating margins however disappointed me. When I last covered the name they were around 60%. In this quarter, operating margin was only 44%. That is respectable, but disappointing to see it that much lower. For the whole year, it was 52.5%, which is lower than 2014's 54.1%.
Factoring in revenues and expenses, the company reported net income of $890 million, an increase of 11% as reported. Once again, adjusting to a constant currency basis, net income actually jumped 18%. This translated to earnings per share of $0.79. These earnings were up 22% adjusted for currency compared to Q4 2014. That continues to be strong growth. I will point out that it would have been even higher except that the acquisitions made by the company led to a $0.03 dilutive impact on earnings.
To be clear, these numbers are strong once again, even if some people were expecting better revenue growth. It was up 3.5% year-over-year, but missed estimates. On top of it all, the company continues to be shareholder friendly. During Q4 2015, MasterCard bought back 8 million shares for approximately $793 million. Here in Q1 2016, the company has bought back another 3.1 million shares at a cost of approximately $283 million (through 1/22/15). There is still another $4.2 billion remaining under the current repurchase program authorization. The company also recently raised its dividend. The company now pays a $0.76 annual dividend; $0.19 quarterly. This only translates to a 0.9% yield. While a dividend is shareholder friendly, I expect this dividend to grow in the coming years. With the earnings this company posts, shareholders deserve a higher payout, especially after it exhausts its buyback program. I have said it before and will reiterate. With fewer shares on the market, which should be the purpose of a buyback, fewer dividends would have to be paid. Thus, done effectively, there is room to create more shareholder value. All that said, even with the company trading at 25 times earnings, it commands a premium thanks to its stellar performance and history of strong earnings growth. I think this is a buying opportunity and provided the market doesn't shake again, this name will be back over $90 quite soon.
Note from the author: Christopher F. Davis has been a leading contributor with Seeking Alpha since early 2012. If you like his material and want to see more, scroll to the top of the article and hit "follow." He also writes a lot of "breaking" articles, which are time sensitive, actionable investing ideas. If you would like to be among the first to be updated, be sure to check the box for "Real-time alerts on this author" under "Follow."
Disclosure: I/we have no positions in any stocks mentioned, but may initiate a long position in MA over the next 72 hours.
I wrote this article myself, and it expresses my own opinions. I am not receiving compensation for it (other than from Seeking Alpha). I have no business relationship with any company whose stock is mentioned in this article.