I recently said that I had concerns with Endeavour Silver (NYSE:EXK). I still see promise in this name over the long haul when metal prices rebound, but sometimes the long haul is longer than you might think. This is a stock that I think provides a levered play on both silver and gold. You can almost consider this name, along with many others in the sector, like an option buy at this point since it is just over $1 a share. Moderate moves in the price of silver could translate to large gains in silver miners, and of course Endeavour is no exception. I think most of the downside in silver has been recognized at this point. In the article I stated that I was a little disheartened by the results. Results came in below my expectations. Endeavour churned out silver production that was flat year-over-year at 7,178,666 million ounces for 2015. Gold production came in at 59,990 ounces, a 5% decline year-over-year.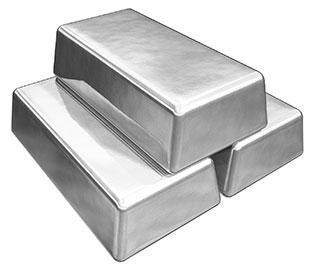 Source: Thinkstock.com
Here is the deal. I've said this before, but I find that increased production helps to keep revenues at a level where cash flow keeps the company running smoothly, offsetting the drop in sales prices. Production was slipping and costs, while lower, weren't dropping enough so I had concerns. When financial results come out I will be watching the cost of production, in addition to administrative expenses. But now, the company, to some of my readers' excitement I am sure, has just announced it will purposely slash production to save money. Some have been asking for miners to keep the product in the ground while we wait for a rebound. You have gotten your wish.
Silver production is expected to be in the range of 4.9-5.3 million ounces, gold production will be in the 47,000-52,000 ounce range, and silver equivalent production is forecast to be 7.9-8.5 million ounces using a 75:1 silver:gold ratio. For those paying attention, that is a 2 million ounce silver reduction and a 10,000 ounce reduction in gold. Why the cut? Well, given the current lower precious metal prices, the production is being cut this year in order to achieve a substantially lower all-in sustaining cost of production and generate free cash flow. Bradford Cooke, Endeavour CEO, stated:
"Our Guanaceví and Bolañitos mines continue to be profitable at current metal prices but the El Cubo mine continues to lose money in spite of our successful efforts to expand the operation and reduce cash operating and all-in sustaining costs three years in a row. Therefore, we plan to mine the accessible reserves this year at El Cubo and have suspended investments on exploration and mine development there until metal prices improve. That means El Cubo will see a steady decline of production through the year until it goes on care and maintenance in the fourth quarter. The exciting new Terronera silver-gold mine property in Jalisco State has great upside potential. In 2016 we plan to continue aggressively exploring and engineering this project to significantly enhance the economics at current metal prices. We will therefore delay the pre-feasibility study until this next phase of evaluation is completed later this year. We will also continue to focus on M&A opportunities to take advantage of these low metal prices and acquire an accretive new mine and/or development project."
So here is what I think. Kiss revenues good-bye. Sure they have been falling anyway, but now it is going to be significantly reduced. I also am not impressed with the cost reduction impact. Consolidated cash costs on a co-product basis are anticipated to be $10.50-$11.50 per ounce silver and $800-$850 per ounce gold. To me that is not good enough. All in sustaining cost of production net of gold by-product credits will be $12-$13 per ounce. While this is an improvement over year's past, I was expecting a bit more. I was hoping when I heard the news that all in sustaining costs would have been close to $10 an ounce. On a co-product basis, all in sustaining costs will be $13-$14 per ounce of silver and $950-$1050 per ounce of gold.
So, I am not happy on this front though I certainly understand the company's logic here waiting for a pricing rebound. I am pleased with the investments the company will make. Endeavour plans to invest $11.3 million on Guanacevi capital projects in 2016, primarily for mine development, in order to access reserves for mining and replace reserves by converting measured and indicated resources. It will also invest $4.5 million on additional mine development at Guanacevi, subject to financing from existing sources. Any capital investments at Bolanitos and El Cubo will be subject to higher free cash flows and higher metal prices. In 2016, Endeavour plans to spend $2.5 million on exploration drilling at Guanacevi and property holding costs in Mexico. Endeavour also has a contingent budget to invest $7.0 million on additional exploration, engineering and land acquisition, primarily at Terronera, subject to financing from existing sources.
So there you have it. This is huge news. I wonder if many other companies will follow-suit or if this move will be more the exception than the rule among silver miners. What do you think of the move? Are you pleased? Are you less than pleased? What do you think of the investments at Guanacevi? Let the community know below.
Note from the author: Christopher F. Davis has been a leading contributor with Seeking Alpha since early 2012. If you like his material and want to see more, scroll to the top of the article and hit "follow." He also writes a lot of "breaking" articles, which are time-sensitive, actionable investing ideas. If you would like to be among the first to be updated, be sure to check the box for "Real-time alerts on this author" under "Follow."
Disclosure: I/we have no positions in any stocks mentioned, and no plans to initiate any positions within the next 72 hours.
I wrote this article myself, and it expresses my own opinions. I am not receiving compensation for it (other than from Seeking Alpha). I have no business relationship with any company whose stock is mentioned in this article.