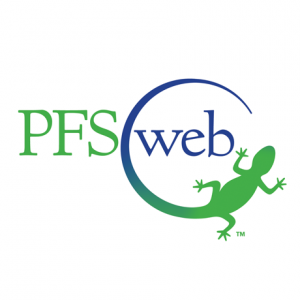 PFSWeb (NASDAQ:PFSW) will officially report results for 2015 in March, but it has already issued a press release that it had a strong Q4 and increased its guidance for Service Fee Equivalent Revenue and Adjusted EBITDA. It also announced that it was reaffirming its 2016 guidance. These results are expected to be:
Service Fee Equivalent Revenue of $183-$187 million, a 32%-35% increase over 2014, and
Adjusted EBITDA of $19.3-$20.7 million, a 41%-51% increase.
The company's initial guidance for 2015 discussed in the Q3 2014 earnings call was for Service Fee Equivalent Revenue of $165-$175 million with an Adjusted EBITDA margin of 10%-11% of that revenue (or $16.5-$19.3 million). However, by the time the company held its Q4 call in March of last year, that guidance had been trimmed to Service Fee Equivalent Revenue of $160-$170 million due to foreign exchange rate changes, and the Adjusted EBITDA was issued in dollar terms, or $16-$18 million.
As 2015 progressed, the company made its fourth acquisition in less than a year. Following that fourth acquisition in August, the company increased its guidance for Service Fee Equivalent Revenue to $175-$185 million and the Adjusted EBITDA to $18-$20 million. After exchange rates had forced the company to rein in its initial guidance for 2015, I now fully expect that the final 2015 figures will be no lower than the pre-announced midpoints of the latest figures, or $185 million and $20 million, and more than likely will exceed those midpoints.
About PFSweb
PFSweb (the initials at one time stood for Priority Fulfillment Services) is a business that was originally spun out of Daisytek, a vendor of computer and printer supplies. While a small part of that business remains, the company has changed a great deal in the past 17 years. It is now an international provider of eCommerce solutions, including consulting, marketing services, technology development services and order fulfillment. The company's customers now include Procter & Gamble, L'Oreal, LEGO, Columbia Sportswear, ASICS, Diageo, BCBGMAXAZRIA, T.J. Maxx and the United States Mint.
That transition hasn't always been smooth. The changing nature of online marketing and flash sales overburdened the company during the 2013 holiday season. So, as important as meeting or exceeding the revised guidance has been from an investor's perspective, the company's ability to support its customers during the holiday season is even more critical to its reputation and prospects for future growth. It was a relief that the measures taken the last two years have alleviated that concern. Regarding the increased level of activity, CEO Mike Willoughby stated:
With the conclusion of our all-important holiday season, on an overall basis our clients were once again pleased with their online holiday volumes as well as our ongoing support. In general, we believe many of our direct-to-consumer clients experienced year-over-year growth in their gross merchandise revenue during the holiday season in-line or above eCommerce analyst expectations. This strong growth and our high level of client satisfaction demonstrate the value we provide in delivering a superior online shopping experience, especially during this critical time of year.
It was the second year in a row that Willoughby has been able to make this statement.
Forward Guidance
As noted earlier, the company also reaffirmed guidance for 2016. These figures are:
Service Fee Equivalent Revenue of $220-$230 million, and
Adjusted EBITDA of $23-$25 million.
These data points confirm my previous expectation of an outstanding year for PFSweb share prices. The midpoint of $24 million of Adjusted EBITDA is in line with the company's stated long term goal of growing that figure by 20% per year. With just over 18 million shares outstanding, these figures represent significant per share increases. As the market comes to believe that this company can continue to grow at this pace, the shares will begin to reflect higher multiples. And, assuming another strong year for PFSweb, investors could see significant upside of 35%-40% as the shares of PFSweb move to the $17 range.
Disclosure: I am/we are long PFSW.
I wrote this article myself, and it expresses my own opinions. I am not receiving compensation for it (other than from Seeking Alpha). I have no business relationship with any company whose stock is mentioned in this article.
Additional disclosure: I may sell covered calls against this position at any time.