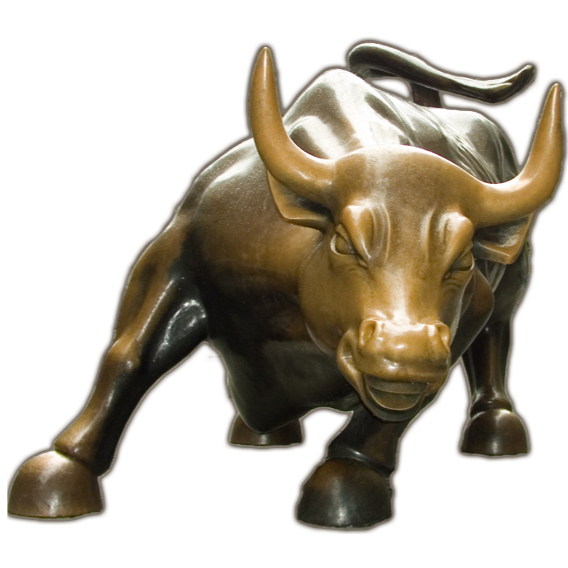 Seeking Alpha & Google
It was a major loss to Seeking Alpha when the relationship with Yahoo (NASDAQ:YHOO) fell apart. However, with the new SA site design, it is increasingly possible to rebuild a similar relationship with Google (GOOG/GOOGL), right at the time that Google is close to becoming the world's most valuable company.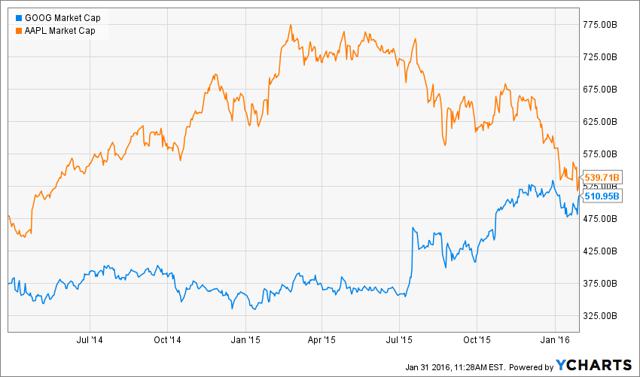 Click to enlarge
In short, Google is an upgrade - it is the #1 site in the world based on historical traffic trends, compared with Yahoo at #5. Google's global reach is over three times that of Yahoo. It has about ten times the global page views. Google has about 72 million additional unique visitors over the past thirty days. It has over four times the estimated visits. According to Amazon's (NASDAQ:AMZN) Alexa,
With 19.7 page views per user, google.com currently has more page views by a margin of 12.24 pages.
Google has more page views per user, more time on the site per user, and a better (lower) bounce percentage. Users spend over twice the amount of time on Google as they do on Yahoo.
What's new at Seeking Alpha?
Seeking Alpha is rolling out important changes this year from the redesigned author profile page to the new social portfolio feed. There is also a new, redesigned top navigation bar. The "main nav" bar introduces the site. "Investing Ideas" has been renamed Stock Ideas. "Macro" is now Market Outlook. Why the changes: it is rebuilt around Google search terms so that SA is providing answer to questions that investors are asking online. As the site improves, so will its relevance to Google searches.
Landing pages for each of the new Seeking Alpha categories have a new ribbon across the top of the page, slowly moving SA away from being hyper focused on chronology and reorienting it around the content that people most want to read. In addition to looking better, these pages should be downloading at much higher speeds.
But what about the content?
It is great that the site looks better, runs faster, and is better connected to Google. But what about the content? If you read only one series on SA, I would recommend Investing With An Edge.
As Seeking Alpha improves its position within Google searches, these rise towards the top. According to the author,
These types of ideas have elements that can obscure their intrinsic value or at least make figuring it out quite difficult. Thus they are more likely to be mis-valued by the market and are a fertile hunting ground to look for fantastic investments.
To receive the latest installments, I would follow my friend and colleague Andrew Walker. His upcoming piece on Hutchinson Technology (NASDAQ:HTCH) is terrific and will be the subject of our next podcast.
Speaking of the podcast, it is coming out about twice a week, rising in Google searches and on Apple (NASDAQ:AAPL) iTunes. You can read about the reaction here. If you have an idea for a topic or a question we can answer on an upcoming episode, please let us know here.
What's new on Sifting the World?
My biggest focus on SA is Sifting the World. We have been gratified by the reaction from members. We now have over 700 members. The price has been increased to $2,500 per year for new members and we no longer offer free trials. The intent is to have the value of this forum maximally concentrated on existing members. In order to maintain the caliber of the membership and the tone of the discussion, we are going to rely on member referrals for growth. More on that in the future.
StW is SA's most popular Marketplace service, its highest rated, and its most lively. Dozens of investors are engaged in substantive discussions about actionable investment ideas around the clock. Recent posts have included an advanced warning of the consummation of an M&A deal and other lucrative opportunities. In a tough market environment, we are trying to stay ahead by adding positions with explicit catalysts for returning our capital. To that end, four of our last five ideas added to our active positions are targets of definitive deals with wide spreads. The other one is likely to be the target of a deal within the next year.
Conclusion
Both SA and StW are - and will always be - works in progress. I am certain that we will get a lot of reader reactions (encouraged in the comments below). As for my $0.02, what I most like is moving towards a more meritocratic site and less of a chronological one. It used to answer the rather silly question of "what did some random person say about Apple 3 minutes ago instead of 4?" What I like least is the promotional look of a "Subscribe!" button. My battle against exclamation points has been a losing one, but this function could look less promotional and more serious. The StW emphasis on membership instead of subscribers is intended to foster a more active participation than would be expected by a newsletter subscriber. How about you? What do you like? Dislike? The SA team intends to pay close attention to your reactions.
For further reading on this topic, please check out the official announcement, Seeking Alpha's New Look: Making It Easier For You To Be A Better Investor.
Disclosure: I am/we are long YHOO, CCG, CTCT, DYAX, KCLI, LMCA, SHOS, FUR.
I wrote this article myself, and it expresses my own opinions. I am not receiving compensation for it (other than from Seeking Alpha). I have no business relationship with any company whose stock is mentioned in this article.
Additional disclosure: Chris DeMuth Jr and Andrew Walker are portfolio managers at Rangeley Capital. Rangeley invests with a margin of safety by buying securities at deep discounts to their intrinsic value and unlocking that value through corporate events. In order to maximize total returns for our investors, we reserve the right to make investment decisions regarding any security without further notification except where such notification is required by law.
Editor's Note: This article covers one or more stocks trading at less than $1 per share and/or with less than a $100 million market cap. Please be aware of the risks associated with these stocks.