We've all read the scary headlines and seen the former oil company employees holding signs that read "The End is Near!" Fears of OPEC driving every western E&P into bankruptcy have peaked, and its apparently time to head for the hills lest we drown in the oil supply glut.
When things look grim, one thing we used to do in the military is take a good, hard look at the worst case scenario and ask ourselves: Are we ready? Sometimes by merely picking the scenario apart we find that the terrifying "worst" case is really just a shoulder shrugging "meh." Other times we may find that we are horribly unprepared for the worst case scenario and can then take steps to prepare ourselves or at least attempt to mitigate the risks. So that's exactly what I'd like to do now. Let's put aside the arguments about whether WTI will actually go below $20 per barrel for later. (I'm probably a little behind that curve anyway) Instead let's ask ourselves: Are we ready? What companies do we think are doomed and who will be left standing, even if it's on one leg? I want to ask the question, "If the oil apocalypse really does happen this summer, who's stock should we be buying?"
For Part 1 of this series I want to target three companies. They are Continental Resources Incorporated, Southwestern Energy Company, and Ultra Petroleum Corporation. Let's look at each of these oil plays and identify the characteristics that might help them survive the oil apocalypse or doom them to failure.
1. Continental Resources Incorporated (NYSE: CLR)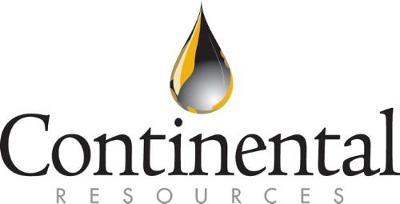 Continental is an oil and gas producer operating out of the Williston Basin in south Oklahoma. At the beginning of 2015 they were producing around 174 thousand barrels per day, and had reserves of 502 million barrels of oil equivalent. Big deal. We know that 2014 was a great year for all the oil and gas producers and reporting early 2015 production levels looks good for almost all of the E&P's. What sets Continental apart is that they were putting up these numbers after only 6 years after the decision to shift focus from gas to oil. Since 2007 when CEO and chairman decided to switch gears and acquire territory in North Dakota and Montana to produce more oil, their ratio became 70% oil and 30% natural gas. They became the key player in the Bakken Shale play, holding over 1.2 million net prospective acres in what has become one of the most profitable areas due to its low cost to high yield attributes. This matters because the driving factor behind successful E&P firms is the quality of their assets, and their quick rise to power is indicative that CLR has some of the finest assets in the US. Continental's strong competitive advantage thanks to the depth and impressive quality of their portfolio is, I think, being greatly overlooked by the market. In addition, two relatively recent plays known as the South Central Oklahoma Oil Province (SCOOP) and the Sooner Trend, Anadarko Basin, Canadian, and Kingfisher counties (STACK) could become CLR's greatest asset yet. Early results from these areas revealed outstanding well economics.
So enter our worst case scenario, where does CLR stand? Well unfortunately some decisions in late 2014 put Continental in a bit of a squeeze recently. Their "Billion Dollar Blunder" has been inching up their leverage, and lately the markets have been very afraid of oil firm debt. However, compared to their peers Continental has done a pretty good job at maintaining liquidity and effectively managing their cash flows with their spending. My estimates for 2016 cash flow per share is $3.89. However, their last posted earnings was -27 cents per share. Should oil continue to fall, they are going to burn through their liquidity rapidly. Which is actually more than some peers can say about their preparedness in the case of a severe drop in oil prices. CLR has created at least a small buffer in their cash flow to keep them from declaring bankruptcy immediately.
Accordingly, if they do outlast the apocalypse, CLR's portfolio is very promising, and in the aftermath of our worst case scenario, CLR will flourish. In fact, because of the time it will take to develop their most profitable assets, it's likely we will not see CLR hit their full potential for 20-30 years. On this assumption, a sustained drop in oil prices will create a very alluring buy opportunity for potential investors of CLR.
2. Southwestern Energy Company (NYSE: SWN)
Southwestern Energy Company is primarily a natural gas company, so you may be wondering how it found itself in the oil apocalypse analysis. Well in fact the recent slide in oil prices has presented a unique situation for SWN. They have suffered because obviously their oil sales portion of their business has hurt, but also the warm start to the winter caused the demand for gas to sink lower as well. The current buying opportunity exists because gas-focused E&P companies are being seen as "safe haven for investors seeking energy stocks but are anxious to avoid exposure to crude oil prices near 13-year lows."
Southwestern Energy owns regions that produce some of the lowest-cost gas in the United States making it a prime target for investors looking to change energy gears. In addition, the firm has quietly expanded their energy portfolio, decreasing their reliance on natural gas. So in the aftermath of the oil apocalypse SWN will be poised to take advantage of the increasing prices. As my followers know I've made my case for SWN several times, and though my timing may not have been great, my beliefs hold true: SWN is a very undervalued stock. Southwestern Energy is rated a 5 star stock by Morningstar Investment Research.
In fact, 5 analysts have given Southwestern a Buy rating and 4 with an Outperform recommendation. They also have an Average Target Price of $10.73 with the highest Price Target set at $24. This average represents more than 20% higher than today's trading levels, and shows just how much of a discount today's stock prices are. Bottom line, their diversification, large inventory, and low-cost gives them a large buffer from the grave that OPEC is trying to dig for U.S. E&P companies.
3. Ultra Petroleum Resources (NYSE: UPL)
For all three of these companies the usefulness of this analysis really hinges on whether or not you fall on the optimistic side of "oil is headed back up soon," or the cynical "oil will be cheaper than water for the foreseeable future" crowd. If the oil apocalypse happens, it's a question of how long it will last. That question is why the market is so critical of company debt right now. An E&P company typically has enough assets to hold its head above water if sales prices dip, but if prices stay dipped then the large debt payments are a problem. That brings us to Ultra Petroleum Resources. UPL is a perfect example of this because their large inventory and low-cost structure could theoretically support a decade or more of profitable growth. However, their high financial leverage is putting them at risk.
My fellow contributor, Long Player, wrote an excellent article on UPL that if you have not read yet, you should. He explains the company's' current cash flow challenges. In short, the company racked up around $900 mil in debt in 2014, and unfortunately had some problems hedging it. Now with oil prices dipping below $40, UPL is in a pinch. So pinched in fact, that their wages have been unable to stay competitive and risk attrition with their skilled workforce. When money gets this tight, analysts begin to lower their expectations and ratings of the stock. Currently, CLR and SWN are rated 5 Star Stocks by Morningstar Investment research, indicating strong buy recommendations. On the other hand, UPL is rated a 3 Star Stock. If the oil apocalypse happens, and stays around, UPL will need to consider doing some restructuring to survive.
Conclusion
I believe there are a handful of very compelling opportunities among the beaten down oil stocks. As the oil industry continues to suffer, my goal is to highlight some potential buys to add to your radar over the next 6-12 months. I hope that by bringing stocks like CLR to your attention, you are able to monitor the situation and benefit from the depressed, attractive prices.
In Part 2 of this series I will be discussing Range Resources Corporation, Oasis Petroleum Inc., and Whiting Petroleum Corporation. So tell me what you think. I plan to incorporate the feedback I receive from this article into Part 2 of "Oil Apocalypse." I'd like to present ideas from different viewpoints. Am I way off on these three picks? Or am I forgetting an even better company that will be a good pick up at a lower price? Which company would you like to see added to the discussion or featured in Part 3? Please leave me a comment, add to the discussion, and subscribe by clicking the "Subscribe" button above for more articles related to the energy sector.
Disclosure: I/we have no positions in any stocks mentioned, and no plans to initiate any positions within the next 72 hours.
I wrote this article myself, and it expresses my own opinions. I am not receiving compensation for it (other than from Seeking Alpha). I have no business relationship with any company whose stock is mentioned in this article.