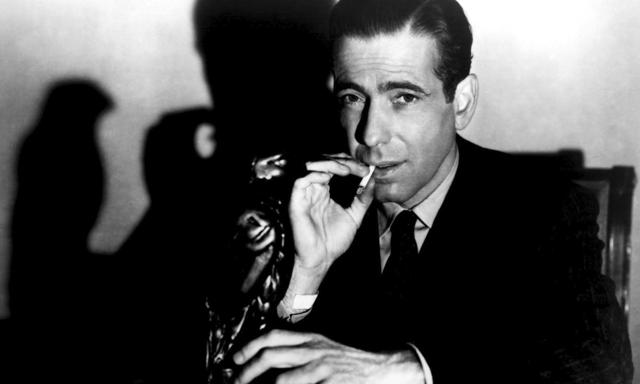 Click to enlarge
Source: afternoongossip.com
Merck (NYSE:MRK) received approval for its long-awaited entry into the HCV market on Thursday. Merck's combo pill will be marketed at a list price of $54,000, undercutting offerings from Gilead (NASDAQ:GILD) and AbbVie (NYSE:ABBV) with headline prices north of $80,000 per regimen:
The New Jersey pharma giant, which won FDA approval for its combo pill, Zepatier, late on Thursday, announced it would set the drug's list price at $54,6000 for a 12-week regimen, a move it said it expected to "help broaden and accelerate patient access to treatment and move us closer to our shared goal of reducing the burden of chronic HCV in the U.S."
Pharmacy benefit managers ("PBM") have struck steep discounts with Gilead and AbbVie in exchange for access to their members. Whether Merck will discount its headline price further remains to be seen.
Will Merck "Bogart" Gilead And AbbVie?
Merck's entry into the HCV space has been a forgone conclusion. GILD fell 5% on the news and hit a 52-week low of $82.33; GILD is off about 17% over the past year versus a 5% decline for the S&P 500 (NYSEARCA:SPY).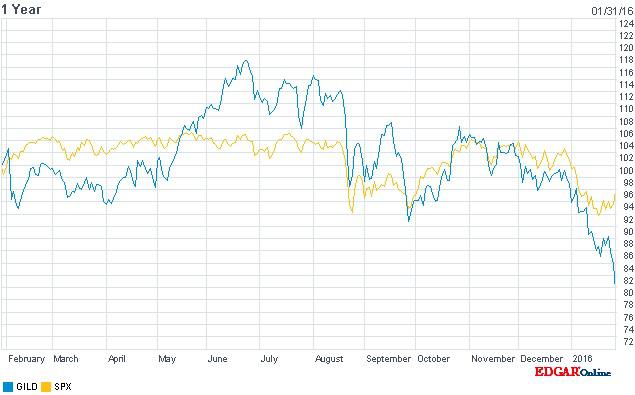 Friday's drop in the share price gave the impression that Merck was going to "Bogart" -- takeover the HCV market and leave Gilead and AbbVie fighting for scraps from its table. Nothing could be further from the case.
Initial reactions are that Zepatier might be able to match Harvoni in terms of efficacy; since Zepatier only requires one pill per day, it might trump AbbVie's Viekira Pak. Analysts expect the pill to generate $2 billion in sales by 2020.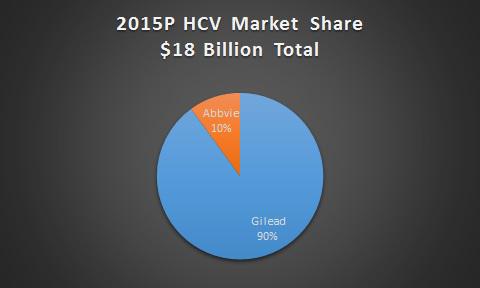 I currently peg the HCV market size at $18 billion. If Zepatier garnered $2 billion in sales today it would still have only about 11% of the market. Secondly, I believe most market share gains would come at the expense of AbbVie.
In addition, the price war between Gilead and AbbVie included agreements with PBMs like Express Scripts (NASDAQ:ESRX) and CVS (NYSE:CVS) to make their respective regimens exclusive options. At Q1 2015 Gilead estimated that 80% of patients had direct access to Harvoni either through exclusive arrangements or via parity agreements. Such arrangements would make it difficult for Merck to get shelf space with major PBMs that Gilead or AbbVie have already struck agreements with.
Given the current HCV landscape Merck will likely focus on high unmet needs and underserved markets.
High Unmet Needs
High unmet needs tend to connote HCV patients co-infected with other diseases such as liver, kidney or HIV. Merck believes it can reach its $2 billion sales bogey by also focusing on HCV patients who suffer from kidney problems. HCV infection is both a cause and secondary condition of chronic kidney disease. According to the Clinical Journal of the American Society of Nephrology:
This infection also represents a major medical and epidemiologic challenge in patients with end-stage renal disease on renal replacement therapy with dialysis or transplantation. In these settings the presence of HCV correlates with higher rates of patient mortality than in HCV-negative subjects on dialysis or undergoing kidney transplant.
There appears to be a lack of effective drugs to treat HCV patients with chronic kidney disease. The fact that Merck is focusing on this population could be encouraging.
Underserved Markets
Sources also suggest that HCV in prisons is 17 times the rate of the general population. While the Federal Bureau of Prisons and the Department of Veterans Affairs receive HCV drugs at a discount, certain state Departments of Correction may not. The state of Massachusetts is facing a class action lawsuit calling for more access to Sovaldi/Harvoni. However, such access could cause financial strain on certain states if they had to pay the $84,000 retail price for the drug.
If you believe Massachusetts Attorney General Maura Healey, state prison inmates represent a market whose needs have gone unmet. Given that Zepatier's retail price is already 35% below Sovaldi's, the state prison population could be a ready-made market for Merck.
Disclosure: I/we have no positions in any stocks mentioned, and no plans to initiate any positions within the next 72 hours.
I wrote this article myself, and it expresses my own opinions. I am not receiving compensation for it (other than from Seeking Alpha). I have no business relationship with any company whose stock is mentioned in this article.