In this article I check back in with the disaster that has been American Capital Agency (NASDAQ:AGNC). It is a name I have held through a 40% plus drop, though (luckily) had trimmed the position heavily in 2013 and 2014 to reallocate into other positions. However, I still hold a position and am reinvesting the dividends. It has been tough to watch the unrealized losses mount, but they are just on paper. As many of you know I have covered this name from just about every angle you can think of. The immense pressure that mortgage real estate investment trusts have been under has driven many to question their very existence. That said, I believe that with the rate cycle ramping up, interest rate spreads may take a hit at first, but then subsequently widen provided the company has effectively managed their plays. But for now there is pain. I invite you to review the multiple issues I have covered with this name. Today, it is time for yet another gut check after the company reported its Q4 earnings, which were once again a bit painful.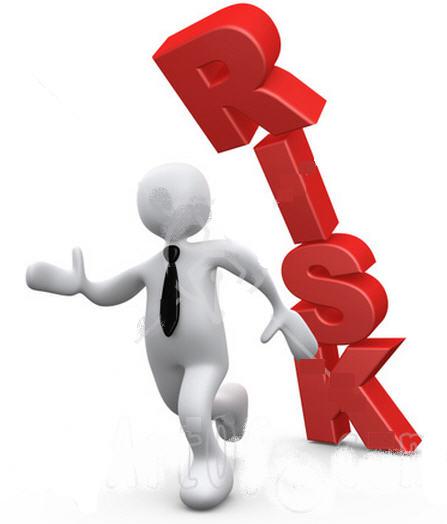 Source: Thinkstock.com
Many have been running out of this sector as fast as they can, although some have called the valuations compelling. I have kept a hold which I have had on the stock since early summer 2015. Now before I discuss what you need to know about the key metrics and the performance reported by American Capital, I want to remind you that I felt Q4 earnings would see improvement as a whole in the entire sector. Most notably I had predicted a decline in most company's constant prepayment rate which has been the bane of these companies' ability to earn income. Now, I know that the refinance index has been showing some large activity this month, so there could be more pain 6 months for now, but for now recall that Capstead Mortgage (NYSE:CMO) was the first major company in the sector to report. I covered this earnings report and it demonstrated the impact of a lower constant prepayment rate generating income that did cover its dividend. It set a generally positive tone for the sector, but did American Capital Agency follow suit?
Well, this report once again reflected a tough quarter for the company with a few positives and a lot of negatives. Let's start off of course with the headline numbers. The company reported earnings of $0.54 which missed by $0.03. Ouch. This follows a Q3 in which the company reported earnings of $0.51. So a slight uptick, but go back 18 to 24 months ago and you wouldn't believe this was the same company. Yes, this is pain. This of course was not enough to cover the dividends paid in the quarter which was $0.60. However, this is the net spread and dollar roll income, which the company uses as its best gauge for covering its dividend. This income is down almost 40% in a year. It is important to note that this $0.54 does exclude a $0.04 "catch-up" premium amortization cost but includes a $0.16 per share dollar roll income. Its comprehensive loss last quarter was $0.43 made up of $1.84 net loss but $1.41 in 'other income.' This quarter was slightly better on this front, turning to a $0.06 comprehensive gain.
Recall that the company put in another cut to its payout, dropping it to $0.60 quarterly, to be paid $0.20 monthly a few months ago. IT has managed to maintain this payout so far, but this would be the second quarter in a row where the quarterly earnings (from the spread and dollar roll income) were less than the dividend. With earnings like this, the dividend may again be at risk because the company is barely covering it (or not at all) with net spread and dollar roll income. That is a concern. It's just a dangerous name to be in and as we know the sector has been sour for nearly two and a half years now.
So what is going on here? Let's review some of the key metrics to better understand why the quarter was so weak. Let me start by highlighting the constant prepayment rate which I predicted would come down. Recall, this measures the average risk for the percent of loans to be prepaid over a period of time. The higher this number the worse, because the company misses out on interest from the loans. It's a true risk to the company's business model. We simply don't want prepayments. Well, my prediction that the constant prepayment rate would decline came to pass. In fact, the constant prepayment rate dropped almost 300 basis points to 9.5% from 12.4% in Q3. While 9.5% remains high given this company's history, this is a substantial reversal in line with my expectations. It was also down nicely from the 11.6% in Q2 2015. So did this reversal help other key metrics as it did with Capstead?
Let us turn to the net interest rate spread? Well first its average cost of funds fell to 1.6%, dropping 10 basis points from Q3's 1.7%. It is still higher than the 1.28% in early 2015, but moved in a favorable direction. When we exclude swap costs related to TBA dollar roll funded assets, the adjusted cost of funds for its repo funded assets was approximately 1.45% compared to 1.49% for the prior quarter. Factoring in the average yield on assets, the net interest rate spread on its repo and dollar roll funded assets for the quarter was 1.38%, compared to 1.37% for Q3. Recall just a few quarters ago the spread was north of 2%. This was a reversal of the trend of a narrowing spread experienced all year
Then there is the all-important book value. Looking back to Q2 it fell heavily, to $24.00, down from $25.53 to start Q2. In Q3 it once again it fell to $23.00, or dropping another 4%. Here in Q4 there was more punishment with the book value coming in at $22.59, falling almost 2%. I will say this. The rate of decline slowed which is a positive, but it is still a drop. This is why the market has been pricing the stock at such a discount. What I mean is that it expected book value to continue to fall. At the current share price at the time of this writing, which is $16.90, the stock is trading at a $5.69, or 25.2% discount-to-book. This discount may be compelling, bit I am not ready to declare it a sale, especially in light of the recent bounce in shares from the low of $15.69 earlier in the month. I still have concerns with there being too much uncertainty surrounding the company.
A with share price declines our dividends are at risk once again in my estimation. I am pleased to collect the payout which I am reinvesting, but with a recent spike in refinances, prompted by the first rate hike out of the Fed in a decade last month, more pain could be on the horizon. At this point I am not adding to holdings in the sector (though I did make some very small buys/add-ons last week in a few names). The bottom line is that the company will do what it can to weather the storm. The dividend reinvestments will grow my position. I think it will survive, but the downhill path may continue this year. Those who have been in since the high $20 range are feeling the pinch. Time is on your side, but with the company constantly on defense there is not much to expect. All-in-all, this quarter was a win with a reversal in the constant prepayment rate, a reversal in the interest rate spread decline and a slowing of book value erosion, but our bar of expectations have been set too low. I continue to recommend a hold on AGNC.
Note from the author: Christopher F. Davis has been a leading contributor with Seeking Alpha since early 2012. If you like his material and want to see more, scroll to the top of the article and hit "follow." He also writes a lot of "breaking" articles that are time sensitive. If you would like to be among the first to be updated, be sure to check the box for "Real-time alerts on this author" under "Follow."
Disclosure: I am/we are long AGNC.
I wrote this article myself, and it expresses my own opinions. I am not receiving compensation for it (other than from Seeking Alpha). I have no business relationship with any company whose stock is mentioned in this article.