It has been a strange trading day for Electronic Arts (NASDAQ:EA), and I'm sure many EA investors are currently wondering why there has been so much red today. The company reported its Q3 2016 earnings after-hours on Thursday to an immediate negative reaction from the market. The stock tanked after-hours and this carried over to Friday's trading session during which the stock dropped 7.5%.
The confusing part is that there didn't appear to be any significant negatives in the report. On the contrary, I found the report overwhelmingly positive. Revenue and EPS figures for the quarter were mostly in line with expectations, and management raised its guidance for full-year 2016 for both the top and bottom lines. But perhaps the most exciting news for EA investors was that one of the company's most anticipated games, which seemed destined to be a bust after critic reviews, user reviews and sales data all showed negative reception, blew away expectations for Q3 and the holiday season. And that game was . . .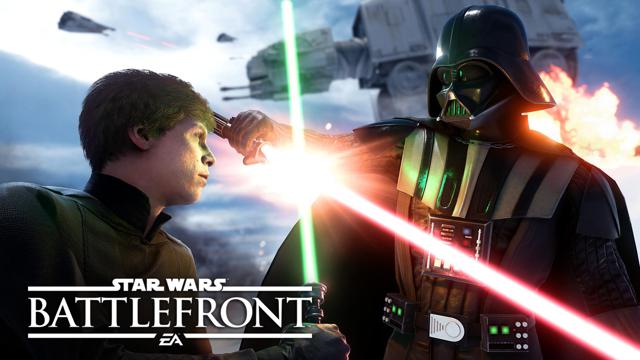 Click to enlarge
Yes, Star Wars Battlefront. EA announced in its quarterly report that sales of the title have already surpassed the company's estimate of 13M copies by March 2016. There was much hoopla about how Star Wars was selling poorly and that the game would be a bust, which I covered in a previous article that can be found here. In that article, I noted that critic and user reviews had been underwhelming, that holiday sales data showed Battlefront lagging and that the game would need to make up ground with the release of The Force Awakens. Make up ground it certainly did.
As EA noted, physical sales of the game came in above expectations (as opposed to digital sales) because of the successful holiday season run. Gifts are better when wrapped up and given face-to-face. Downloading doesn't have the same appeal. EA also reported that 1M of the 13M copies sold were included in console bundles, which are categorized as physical sales even if the consoles come with a digital copy of the game. On one hand, this is great for EA and its investors because Battlefront is an extremely valuable intellectual property and if the first game of the franchise reboot had failed, that would be a disaster. The title's success is therefore great for revenue and profit purposes but also for future revenue and profits.
On the other hand, physical sales have much lower margins than digital sales because of packaging and shipping costs. These costs likely offset some of the revenue and profit gained from the above-expectations sales of the game. I think one reason the stock tanked was because the market was disappointed by the relatively small jump in guidance for FY16 despite sales of Battlefront coming in well above expectations.
Regardless, after the sell-off, a magnificent buying opportunity has presented itself to investors. Battlefront has redeemed itself and then some, and EA's 2016 slate is shaping up to be quite exciting, as I covered in detail in an article that can be found here.
Among other titles, Battlefield 5, Mass Effect: Andromeda (woohoo!), and Mirror's Edge Catalyst are slated for release in 2016, with Titanfall 2 supposedly coming in early 2017. EA has such a diverse range of IP that on any given year it can generate similar revenues regardless of whether its hit franchises will get an installment or not, but I think 2016 will be an especially successful year for the company. Both because of the actual titles being released and because of the how bright the future looks.
The Mass Effect franchise is finally getting another installment four years after its original trilogy concluded, Battlefront has proven to be successful and the franchise will continue to generate revenue and profits in the years ahead and the IP library is more robust than it has ever been. With all this in mind, EA stock at $64 a share? Yes, please.
On an unrelated note, I very much enjoy interacting with you, the reader, so I'm trying something new. At the end of my articles I will pose a question or prompt that I would love for you to answer in the comments section. For this article, I want to know what game you are most looking forward to in 2016! If it wasn't obvious already, Mass Effect: Andromeda is my pick. What's yours?
Disclosure: I/we have no positions in any stocks mentioned, but may initiate a long position in EA over the next 72 hours.
I wrote this article myself, and it expresses my own opinions. I am not receiving compensation for it (other than from Seeking Alpha). I have no business relationship with any company whose stock is mentioned in this article.