What a month it has been for Lululemon Athletica Inc. (NASDAQ:LULU). For some time now there has been a lot of doom and gloom surrounding the stock related to the fact that competitors such as Nike (NYSE:NKE), Under Armor (NYSE:UA), and even Target (NYSE:TGT) had embarked on an attempt to steal market share away from the yoga-inspired apparel retailer. It seems now that these concerns are abating slightly, and the share price which has been suppressed for some time is finally being set free.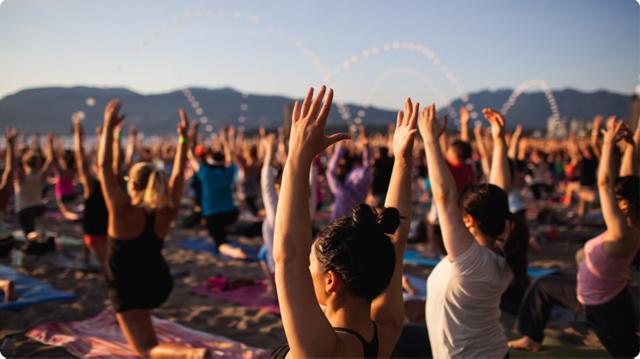 Click to enlarge
In January the shares climbed by a whopping 18.3%, compared to the S&P 500 (NYSEARCA:SPY) which lost 5%. Investors who took positions in and around the $52 mark will be celebrating the January success no doubt. The question now is whether there are further gains to be had?
Lululemon is a community-focused apparel retailer that commands a high level of customer loyalty that many brands can only dream of. Through its team of ambassadors, the brand goes from strength to strength. One should not underestimate the importance of its ambassadors. Without them the company would potentially be just another apparel retailer. They, for us, set it apart and will continue to do so for many years to come. The model may be able to be replicated, but the authenticity of the Lululemon model will always keep it ahead of the chasing pack. Ambassadors range from elite athletes to inspirational local community leaders ranging for yoga teachers, personal trainers, and run mavens. They may organise in-store yoga sessions, or group runs, and we all know how addictive the feeling of exercise can be.
So why has January been such a great month? There have been numerous issues plaguing the company in recent times. Last year the company was one of many that saw stock get held up by West Coast port delays. For retailers with seasonal ranges this was a nightmare. The delays meant stock was getting to stores late and in some cases was out of season upon receipt. All the company could do was discount this stock, causing sales and margin declines.
We think that you have to also consider the longer-term ramifications of doing this. Imagine a consumer comes into store to buy a new pair of yoga pants, but sees an out of season pair that has been discounted. It's the same high quality product from the brand they love, but at half the price. This consumer that was going to buy the full price item has now opted to buy the discounted item. Repeat this a number of times and at the end of the season you're left with far more full priced items that you now have to discount in order to shift than you would ordinarily. It has the potential to become a vicious cycle. We feel there were fears that this cycle could have gone on for a while, especially with the reported drop in retail traffic during the holiday season.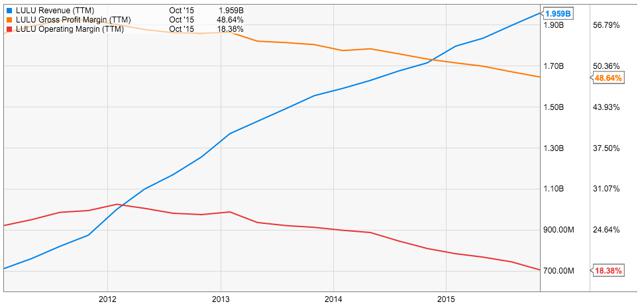 Click to enlarge
Source: Ycharts
But the good news is that these fears appear to have subsided. Analysts believe the discounting is no longer necessary and inventory should all be at full price. Anecdotally, we have seen little to no discounting done in local stores recently, which is very positive. Also, recent research by Randal Konik from Jefferies shows that Lululemon can afford to increase pricing in the women's tops and bras. By doing so, he believes it will push the average revenue per unit level up by 10%, the resulting increase in margins would equate to a 40 cents per share increase in earnings.
This has meant that the consensus analyst earnings estimate has shifted higher in the last 7 days, with analysts expecting earnings per share of $2.18 in FY 2017. This represents an 18.5% increase year over year from the FY 2016 consensus estimate of $1.84. If the company were to act upon Konik's advice it could potentially increase earnings to $2.58 per share in FY 2017. Now that would certainly take the share price to a new high in our view. Jefferies has a price target of $71 representing 14% upside.
We think they can smash the FY 2017 earnings per share consensus estimate for a number of reasons. Firstly, the men's range is an exciting offering that will appeal to consumers. We are noticing more and more gym goers donning the company's men's range.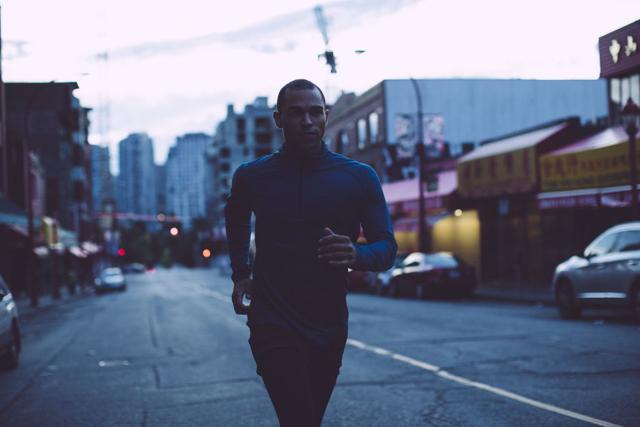 Click to enlarge
The men's range is growing from strength to strength. As of last year the men's range had grown to approximately 20% of the total store assortment. Getting men into stores may be the biggest challenge the company will face. Lululemon's yoga background could potentially cause misconceptions from consumers. But the ambassadors (which are male and female) are there to educate, and we have confidence they will achieve great success with the range. The company recently announced its full year guidance of around 25% growth for the segment.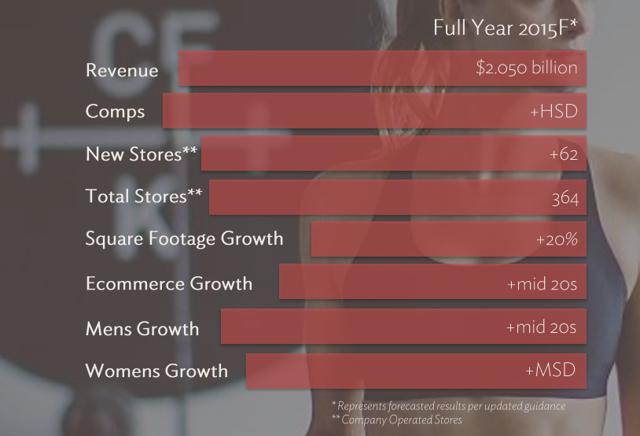 Click to enlarge
Source: Company Presentation
The same level of growth is expected for the ecommerce segment, as shown above. We are a big fan of the ecommerce business which during the first three quarters represented 18.8% of total revenue, compared with 17.3% a year previous.
Fuelling this growth is the company's opening of temporary showrooms all over the world in key locations in major cities, showcasing the Lululemon products. Not only does this help grow the ecommerce business, by analyzing the order data the company has valuable information that it can utilize to plan successful permanent store openings. With just 48 stores outside North America as of the most recent quarter, it's growth overseas is really only just beginning, but promises to be strong.
The company's junior brand is Ivivva Athletica. Still a small part of overall revenue, but growing year over year. The products are targeted to the active tweens demographic and we have been impressed with its progress. It almost doubled its stores from 22 to 41 in the last twelve months. When ivivva's guests are old enough, we feel they will seamlessly transition over to the Lululemon brand.
Finally, because the company holds no debt, has a current ratio of 4.5, over $400 million cash in the bank, and exciting growth prospects, we believe it is worth paying a slight premium for. So, despite it currently trading at 33 times trailing earnings, compared with Nike's 30 times trailing earnings, we feel it offers better value for investors.
Takeaway
The shares may have increased by over 18% in January, but we don't see it stopping where it is for long. $71 is a very realistic price target, and if guidance is strong in the full-year earnings call in March then we see further upside for investors.
Disclosure: I am/we are long LULU.
I wrote this article myself, and it expresses my own opinions. I am not receiving compensation for it (other than from Seeking Alpha). I have no business relationship with any company whose stock is mentioned in this article.