Last week I revisited a name that I have watched in my holdings get sliced by over 40% in value in the last two years - Silver Wheaton (NYSE:SLW). I have looked at Silver Wheaton from several different angles as you may recall in prior articles. Although silver 'could' go lower, I truly do not see too much downside in silver left and think that when prices revert back toward the mean, Silver Wheaton will move enormously higher. It is more of a question of time. That said, I anticipated that with this terrible action in metals, so many companies would be thirsty for cash and Silver Wheaton could get some strong deals.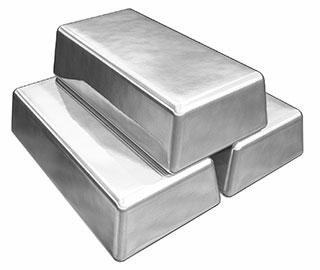 Source: Silver.com
In my article last week I discussed how the company had recently started making some huge bets on the future. In the article I discussed that one of the company's subsidiaries, Silver Wheaton Caymans Ltd. had signed a nonbinding term sheet with Panoro Minerals Ltd. and its wholly owned subsidiary Cordillera Copper Ltd. to enter into an early deposit precious metals purchase agreement for the Cotabambas project located in Peru. While I focused on describing the project and the terms of the deal, I missed something. It had nothing to do with the deal, actually. Rather, to me, it was a key piece of news that should have been highlighted on its own. Instead, it was buried in the release citing the news. It was almost like the company didn't want to highlight this issue, even though it's incredibly important for shareholders.
So what am I talking about? What did I fail to address? In the release discussing the deal to pick up a stream on the Cotabambas Deposit (which is a great deal by the way), the company buried news of a share buyback. Of course now in retrospect, the release does have a snippet in the title, but this should without a doubt have been announced separately. Both the new stream, which was the centerpiece, and the repurchase plan are key pieces of news.
So all of that aside, what do you need to know? Well. no other colleague on Seeking Alpha has discussed the repurchase plan, so I will tell you that Silver Wheaton has entered into "an automatic securities purchase plan" do that it can continue conducting repurchases of its common shares under its previously announced normal course issuer bid. Under the prior board approved plan, the company could purchase just over 20.2 million shares on both the Toronto Stock Exchange and New York Stock Exchange as well as other Canadian and US marketplaces.
Now here is the key. This plan will last 9 months. Purchases under the Plan will be made by Silver Wheaton's broker. Under the Plan, the broker may purchase shares under the Bid when Silver Wheaton management would ordinarily not be permitted (such as within specified dark periods around earnings etc.). The plan kicked off last week on January 27, 2016 and expires on September 22, 2016, and has been approved by the stock exchange. Randy Smallwood President and Chief Executive Officer of Silver Wheaton stated:
"We continue to believe in the underlying value of Silver Wheaton shares and that with our consistently strong cash flows, purchasing shares is an excellent way to provide further value for our shareholders."
The news is strong in tandem with its continued new streaming agreements. It is in shareholder's favor to buyback shares which increased earnings per share and reduces the float to which dividends would have to be paid. It also takes the pressure off of the company to actively watch share prices and decide when and how much stock to repurchase. One could argue of course correctly that the broker under the automatic plan may not get the best price because they are likely trying to buy as many shares as possible. Still the stock is under $12. Retiring shares here and below is a strong move for the company.
I know some would rather see the cash being applied toward the repurchase instead go right to shareholders. But this is a long-term play. Silver Wheaton has tied its dividend to be ~20% of cash flow. Cash flow will rise with silver in conjunction with the volume of streams in place. But having less shares on the float benefits everyone. What do you think? Do you care about the buyback? Do you like or dislike the buyback being now done through the broker? Let the community know below.
Note from the author: Christopher F. Davis has been a leading contributor with Seeking Alpha since early 2012. If you like his material and want to see more, scroll to the top of the article and hit "follow." He also writes a lot of "breaking" articles, which are time-sensitive, actionable investing ideas. If you would like to be among the first to be updated, be sure to check the box for "Real-time alerts on this author" under "Follow."
Disclosure: I am/we are long SLW.
I wrote this article myself, and it expresses my own opinions. I am not receiving compensation for it (other than from Seeking Alpha). I have no business relationship with any company whose stock is mentioned in this article.